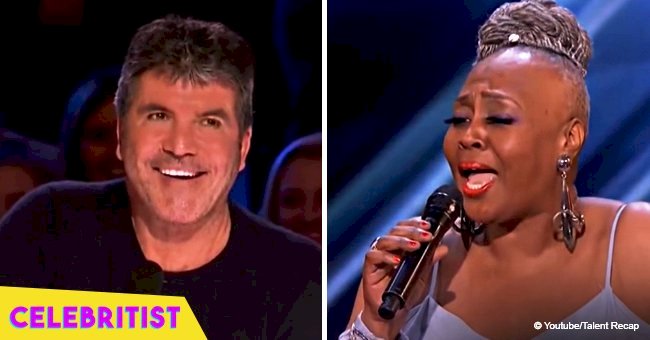 Simon Cowell fell in love with this singer who just stunned the audience in viral video

Simon Cowell is more known for saying "No" than "Yes" to hopeful contestants, so when one woman went as far as making him fall in love with her, it was a big deal. Unfortunately, it didn't end quite well for the famed judge.
Kathryn Granberry from Chicago walked confidently on stage in a flowing maxi dress and a hairstyle sure to turn heads. She rocked a shaved head, save for a braided portion that was piled up. Granberry preferred to be called "Ms. Trysh."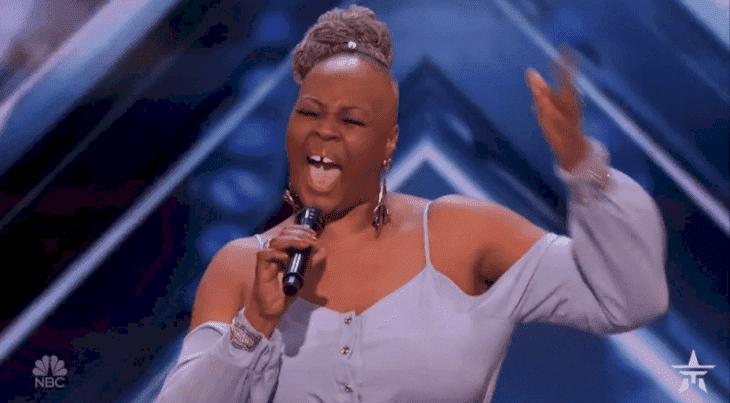 YouTube/Talent Recap
Ms. Trysh had been belting out the classics her entire life and wanted to do it professionally. So when she received a call back from "America's Got Talent" producers for an audition, she was ecstatic.
After telling the judges she'd be singing, Ms. Trysh pointed at Cowell and informed him the song was dedicated to him. She added:
"I've always had a crush on you, Simon."
The 57-year-old woman proceeded to wow the audience and a blushing Cowell with her rendition of Gladys Knight & The Pips' classic, "If I Were Your Woman."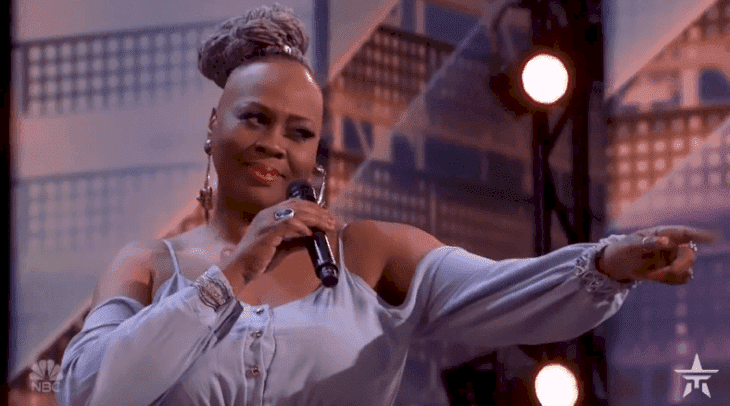 YouTube/Talent Recap
"If you had the strength to walk out that door, my love would overrule my sins, and I'll call you back for more. I'm what you need, but I'm afraid to show it!" she sang.
With a performance that featured sultry looks and naughty winks at her "crush," Ms. Trysh impressed and amused everyone at the same time.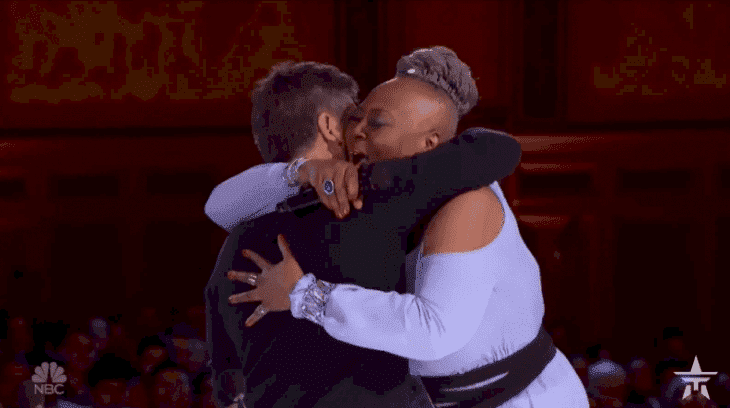 YouTube/Talent Recap
After her audition, Howie Mandel observed that, for Ms. Trysh, it had been just her and Cowell in the room. Mel B then asked the bubbly woman to come over for a hug with Cowell.
Elated, the contestant made her way to the judges' table. "You're so handsome," she said, as she wrapped her arms around Cowell, 59, for an intimate hug.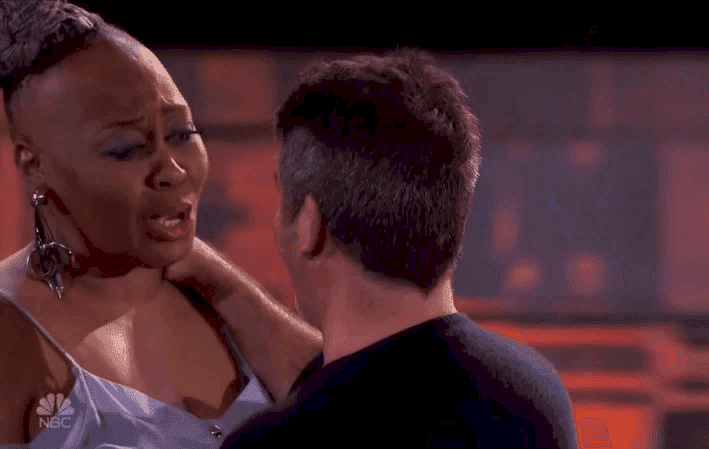 YouTube/Talent Recap
When it came time for her audition to be judged, all the judges gave her a "Yes," with Heidi Klum saying:
"I think you are fabulous! Total package!"
But the real show of the night came when Simon confessed he has a crush on the bold contestant, and asked:
"Have you got a boyfriend?"
"My husband," Ms. Trysh began to say, and the entire studio burst into laughter. You need to see Cowell's reaction for yourself in this video:
MAKING COWELL CRY
It's not every day fans get to see Cowell let his guard down, but another contestant who succeeded in bringing out that side of him was Josh Daniels, a 21-year-old car mechanic who was at the "X-Factor" auditions in 2015.
Daniels chose a song as a tribute to his late friend, and the rendition struck a chord in Cowell, who had lost his mother earlier that year.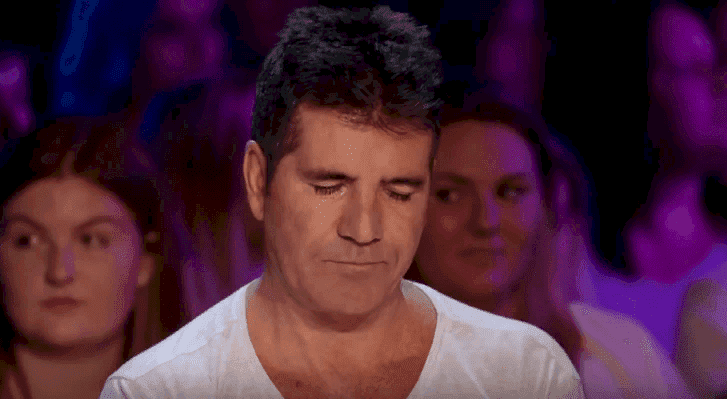 YouTube/Kevas Music
Cowell left Co-judge Cheryl Fernandez-Versini, confused about what to do as he walked away backstage.
You can read the complete story and watch the touching video here.
Please fill in your e-mail so we can share with you our top stories!