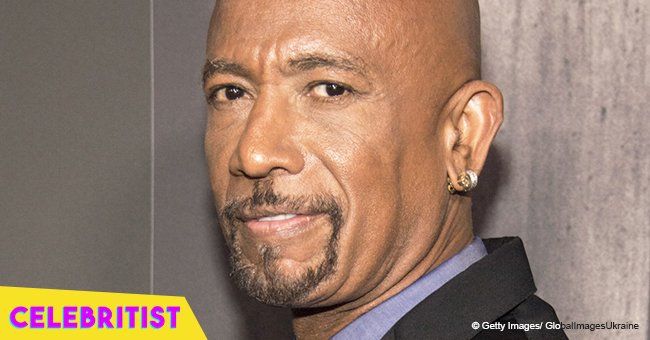 Montel Williams reveals he spent 21 days in the hospital following hemorrhagic stroke

Montel Williams shares a bit more information about his health condition, revealing that he spent 21 days in the hospital after his hemorrhagic stroke.
The US veteran turned TV personality suffered a stroke after one of his gym sessions back in June, and while he kept his situation private, he made sure to update his fans about what exactly had happened to him during those days.
When he was back to regular programming, he made sure to let his fans know that he is doing everything he possibly can for him to get back to the gym, something he loves doing. Of course, getting there is not easy given his medical situation, and so he underwent rehab just to get back in shape.
"I'm back. I have more rehab to do so I can get back in the gym, but I'm back. We've been dancing up and down the hall every now and then."
In a video he shared, he showed off his dance moves during one of his physical therapy sessions and even shared himself playing catch with the doctor as they walked down the hallway.
Now, in a recent interview he conducted with The Blast, he opened up about the difficult time he had in the hospital for the first time. According to Montel, he spent 21 days in the hospital, nine of which were in the ICU. His hospitalization came after he suffered from a hemorrhagic stroke following a workout session in New York City.
Williams said that he "almost died", and that he is lucky to still be alive.
It was on May 30 that Williams went to work out in a hotel in New York, where he proceeded to do some dumbbell squats when he heard what seemed to be a "loud pop" on the left side of his body.
"I looked up and everything turned into caleidoscope. I knew something was majorly wrong, so I forced myself to get to my room on the 14th floor and called my wife. I told her that I may be having a stroke, so please call 911. She did the rest."
According to the actor, he was lucky that the special emergency vehicle for stroke victims was nearby, and so they were able to do a "CAT" scan right on the street to determine the type of stroke he had. Because of this, they were able to administer the right treatment as they got to the hospital. Without this scan, he said that he might have been dead on arrival.
"I give all the credit to my wife. She laid on the bed with me for all 21 days, sleeping at the hospital and staying there 18 hours a day. The only thing I remember for the first five days of the ICU is her saying. 'I love you.'"
Now, Montel is almost fully recovered, and although he is taking some maintenance medication, he is feeling great and has been eating well.
Please fill in your e-mail so we can share with you our top stories!