Man steals puppy over a fence, but he didn't know camera exposed his illegal actions
A man posted a video that shows how two men stop at his yard's fence and blatantly steal his puppy.
In the video, you can see how two young men in a vehicle parked outside the yard of a house in Texas looking curious about the pets. Then, one of the men attracts the smallest of the three dogs to the fence.
The puppy seems to be the last offspring of the French Mastiff couple that belongs to the place. The man calls the dog until he gets close enough to hold it by the neck and lift it over the fence of the yard.
And it was that easy for these two men to take the dog and get back into the vehicle stealing the puppy of this family without the slightest remorse. Read more on our Twitter account @amomama_usa
Although it seems implausible, these types of robberies are very easy to commit. In the video, you can detail how it took only a few seconds for these two men to commit this crime against the property of others.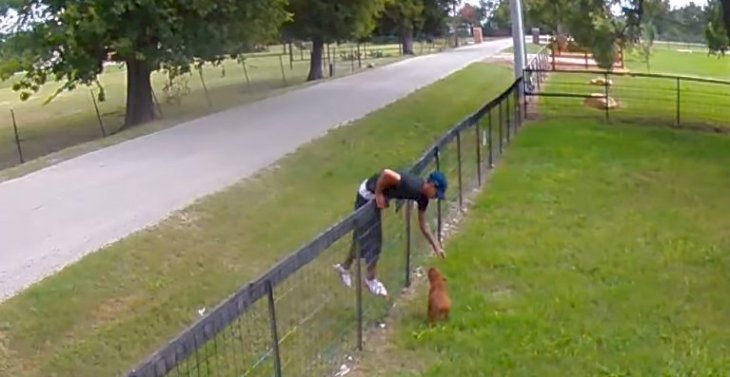 The owner of the puppy informed in the video of the security camera that the robbery had been committed on October 6 around 3 pm.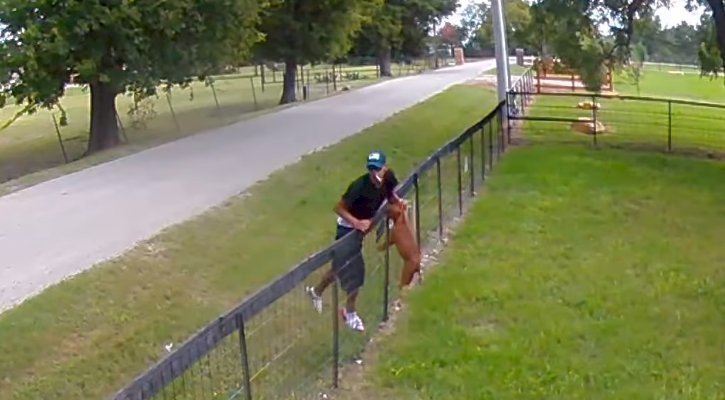 He still retains the hope that someone will recognize the thugs and he can recover his pet.
This story reminds us of a touching video of the reunion of a man with his best friend, who was lost for more than six months until they managed to find the clue that led them to his whereabouts.
The dog had been adopted by a sweet couple, but shortly after having a loving home someone with bad intentions separated him from his new parents. That triggered an intense search for the stolen pet.
Six months later, a young girl contacted and reported that she knew where the dog was. The police were alerted and the owners managed to recover their beloved pet.