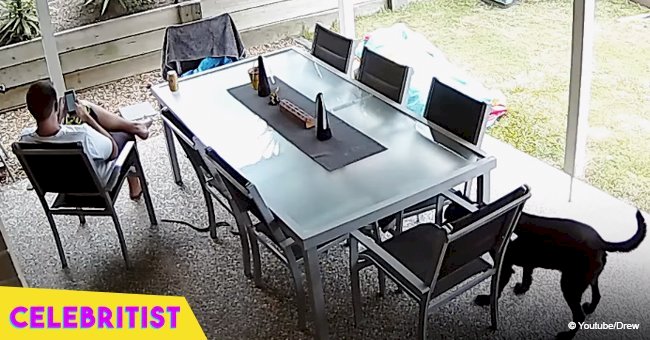 Dog risks his life to save owner who was a few inches from a deadly snake bite
A dog owner owes his life to his dog after the canine saved him from a deadly brown snake. The video of the incident went viral in no time.
In the terrifying clip seen below, Drew from Queensland, Australia, was sitting on his porch when a venomous eastern brown snake slithered across his chair, unnoticed.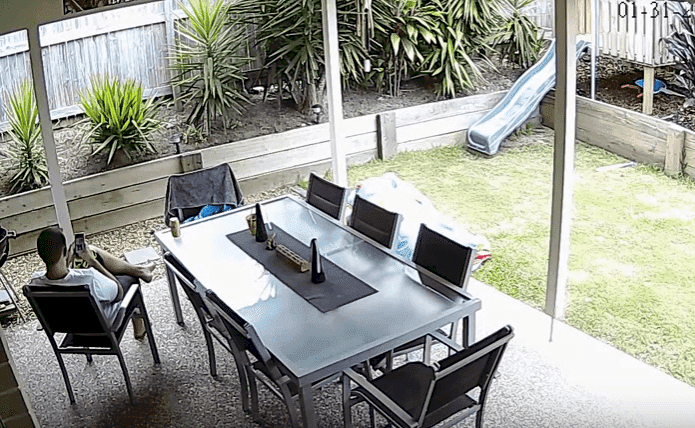 YouTube/Drew
The security footage shows a dog chasing the snake around a long dining table set outside, but Drew's attention is on his phone.
When the poisonous reptile found its way close to Drew's chair, the dog charged forward, alerting Drew in the process. That singular act saved the man's life, and as it turned out, his children's as well.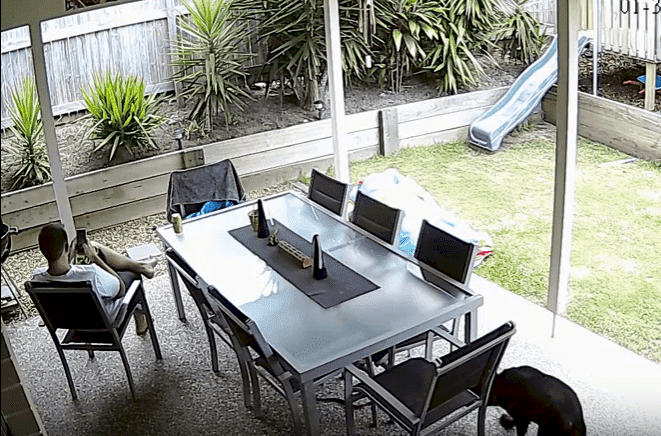 YouTube/Drew
Drew shared the video in 2016, and explained:
"I was sitting out the back cooking a bbq and having a beer and I only noticed the snake when my dog came around to my side and growled.

We back on to a small park/reserve and that's where the snake went right after that footage was taken.

I couldn't be more proud of my dog for keeping a little distance and it looked like she was just being a bit curious and chasing it away.

We have two young children that were only moments before playing in the backyard so I am very thankful that she alerted me so I could keep them inside until the danger was gone."
As of now, the video has over three million views.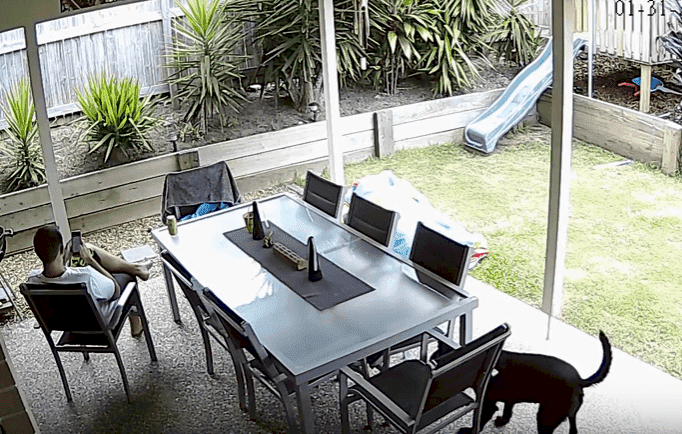 YouTube/Drew
According to the Brisbane Snake Catchers in Lytton, the eastern brown snake ranks as "the second most venomous terrestrial snake on the planet."
They explained on Facebook that these snakes have no interest in humans unless they were provoked, but an encounter with them could go either way.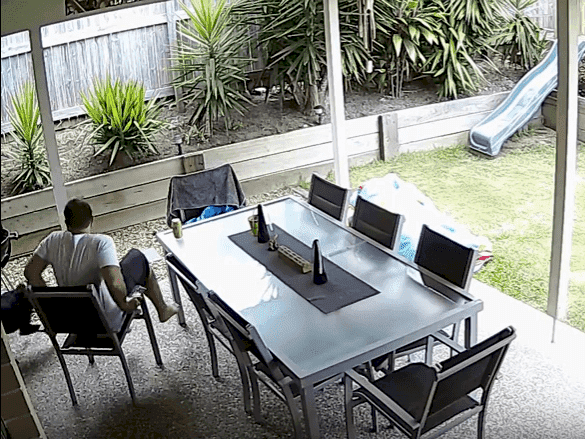 YouTube/Drew
Similarly, Australian Geographic reports that the "fast-moving" and "aggressive" snake is responsible for most snake-related deaths on the continent.
Their venom ranks as the second most toxic of any land snake in the world, and while the effects of their venom can be reversed only after many doses of anti-venom, "victims may collapse within a few minutes."
SNAKE HUNTING GOES WRONG
While Drew's dog turned out to be his hero against the poisonous snake, Roxanne Carson's two dogs didn't exactly nail the role.
Carson from Tennessee came home to find her two dogs, George and Dayla, agitated over something in the yard. It turned out to be a black snake that was trying to make its way into her house, but the canine duo was giving it a tough time.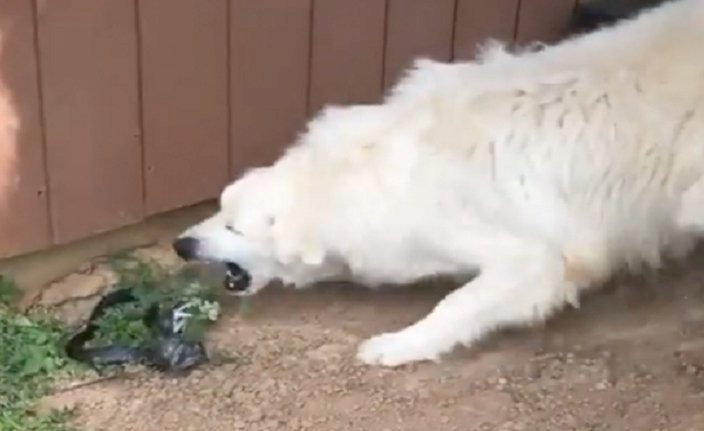 YouTube/Kenny Bowman
At some point, the reptile raised its head to attack the dogs, but this only infuriated them some more. While Carson yelled for them to move away from the snake, one of the dogs swiped at it and sent it flying towards Carson.
In a terrifying, yet hilarious YouTube video, Carson can be heard screaming as she fled the scene.
You can read the rest of that story and watch the viral video here.
Please fill in your e-mail so we can share with you our top stories!