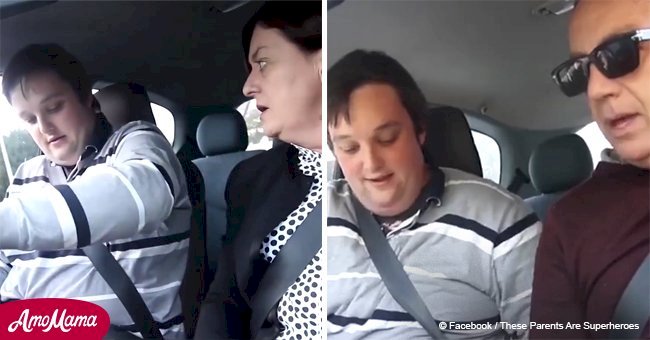 Bizarre footage of a guy testing parents' patience while learning to drive a car

Australian parents' worse nightmare comes true when they try to teach their klutzy son how to drive.
A hysterically funny video was posted on Facebook/These Parents Are Superheroes on October 10, and within a few hours, it had already garnered over 300,000 views.
But what made this clip so universally appealing?
It was footage taken from a dash cam filming the dire adventures of a mother and father desperately trying to teach their inept son, Kieron, how to drive, and it's sheer comedy.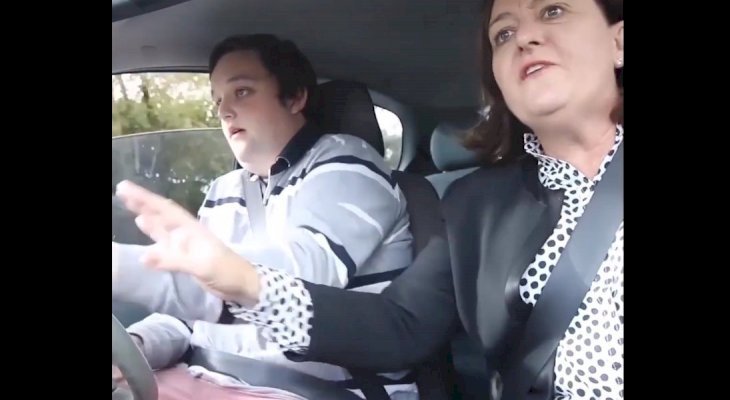 Source: Facebook/These Parents Are Superheroes
"Stop! Pull over right now!"
Kieron's Mother, Facebook/These Parents Are Superheroes, October 10, 2018.
A YOUNG MAN WHO CAN'T MASTER THE CLUTCH
The dash cam footage starts with Kieron having a lesson with his mother, learning to master the manual gearbox on his car.
Within seconds, Kieron's mom is screaming at him to stop and pull over, telling him he can't drive so fast, or go around a corner in fourth - to which the daredevilish Kieron replies: "Watch me!"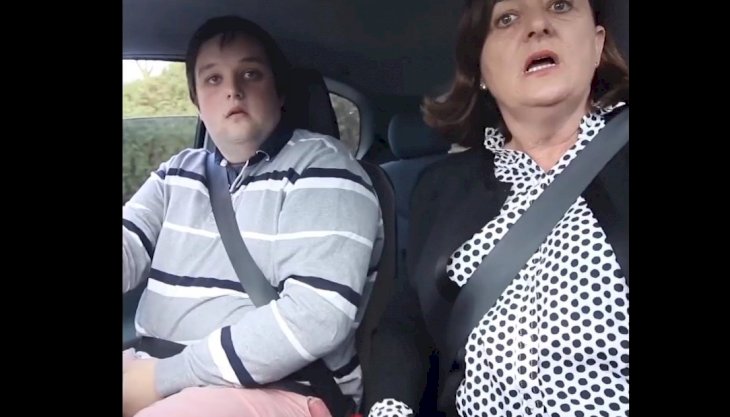 Source: Facebook/These Parents Are Superheroes
A HORRIFIED MOM CONSTANTLY SCREAMS "STOP!"
As Kieron performs wild maneuvers and radical gear changes, speeding through traffic and narrowly avoiding crashing into other vehicles traveling on the same road, his mother becomes more and more upset. The poor lady eventually cried: "It's too stressful!"
THEN IT WAS DAD'S TURN TO RUN THE GAUNTLET
Kieron's father is a stauncher character, who keeps his cool, even as his son nearly rear-ends a passing car, but even he starts to get frazzled and intones "The end is nigh!" obviously believing he would not survive the driving lesson.
Will Kieron get his driver's license? Worried drivers all over Australia nervously wait for further developments.
DRIVING A BUS IS MONKEY BUSINESS
Kieron's mother and father might have more comfortable with this chap behind the wheel, but a bus-load of passengers in India begged to disagree.
In Karnataka, India, a bus driver decided to monkey around on the job when he let a langur take the wheel and drive on a busy highway.
Langurs are a species of long-tailed arboreal Asian monkeys known for their curiosity and propensity for mischief, and it seems that when Mr. Prakash - the bus driver - invited this particular monkey to take the wheel, he jumped right in.
The clip posted on social media shows the monkey perched on the steering wheel as the bus driver, 36, relaxes.
Unfortunately, the prank had dire consequences and Mr. Prakash was suspended pending an investigation by the local authorities, The monkey seems to have made good on his escape, and is believed to be on the lam.
Please fill in your e-mail so we can share with you our top stories!