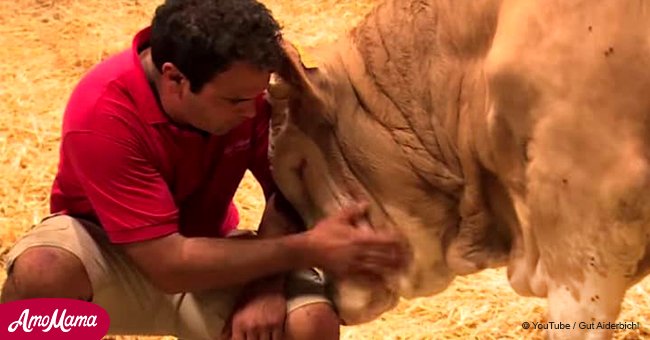 Here's what happened when a man released a bull who was chained for most of his life
Bandit the bull had a passionate response when a rescuer from Gut Aiderbichl Sanctuary freed him from his chains for the first time.
Bandit lived a life attached to a chain. The bull has never known a life of opportunity and freedom. This all changed when a kind-hearted individual arrived to rescue him.
A lot of bulls around the world live their lives in chains. They usually surrender and die while never encountering freedom.
Follow us on our Twitter account, @amomama_usa, to learn more and scroll down to watch the touching moment when the bull finally gets a chance of a better life in the video below.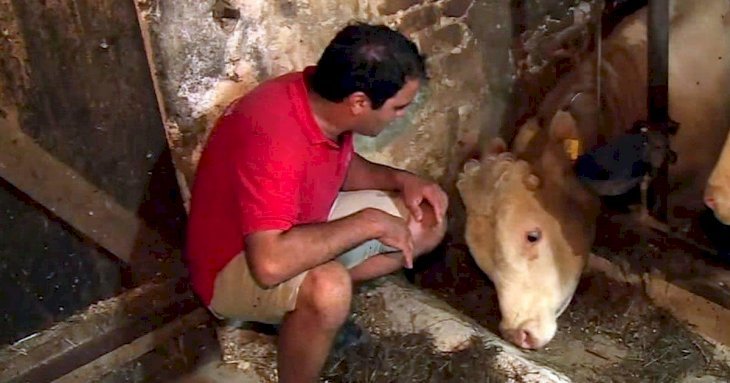 Source: YouTube/Gut Aiderbichl
Luckily, one animal refuge called Gut Aiderbichl is determined to make a difference.
When Christian, a sanctuary worker, knew about Bandit's story, he immediately sprang into action. He went to find Bandit in his confined stable.
As soon as he found the poor animal, Christian first pets him through the bars to show that he's not there to hurt him.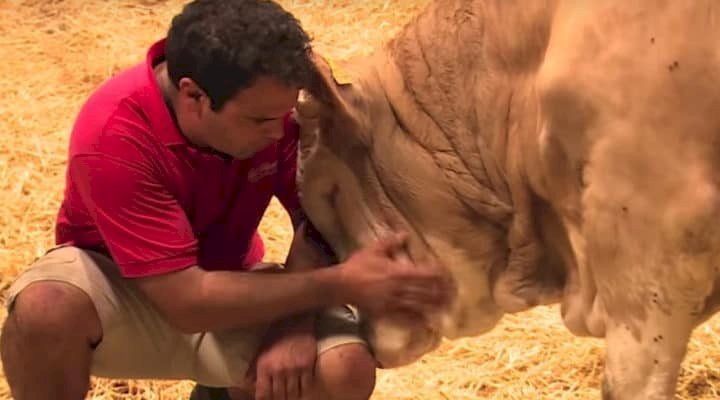 Source: YouTube/Gut Aiderbichl
It's apparent at this moment that Bandit has never known what fondness feels like, but after some time, Bandit tumbles to his knees with Christian's touch.
At that point, Christian remove the shackles from Bandit's feet. In the adorable clip, Bandit can be seen jumping and moving around with sheer joy.
The bull has wished for this day, and his freedom has come. He knew that he was finally safe.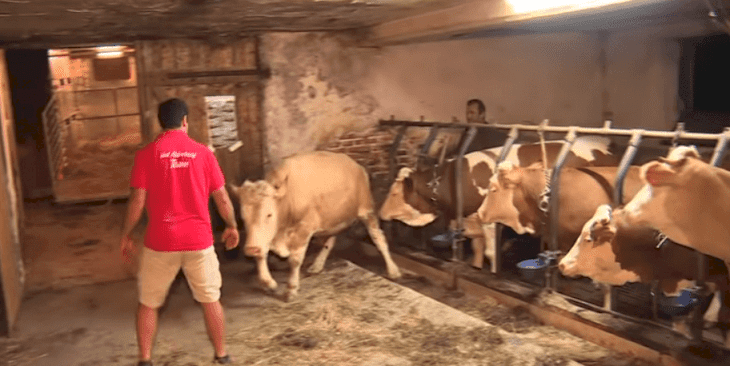 Source: YouTube/Gut Aiderbichl
The video of the rescue has amassed more than 29 million views on YouTube. A lot of netizens also added their thoughts to the comment section.
One user wrote, "Videos like this make me cry tears of joy. All animals deserve love and compassion."

Source: YouTube/Gut Aiderbichl
"Why people can't understand this small thing, every animal has feelings too... we all the same in different bodies," added another.
"It makes me sad that all those other bulls are just watching him happily frolick, and they don't get to do the same," commented another user.
The story of Bandit reminds us about the horse in Romania with chained legs. Ovidiu Rosu, a vet with Four Paws, saw the horse struggling out in a field.
As it turns out, the horse had figured out how to run away from his masters with his legs still chained.
Rosu, who knew there was just one thing to do, put the horse down with sedatives. He then went directly to work in freeing the pony from his ties.
Once up, the horse knew to thank his hero with the winning gesture possible – a cuddle of appreciation.
Please fill in your e-mail so we can share with you our top stories!