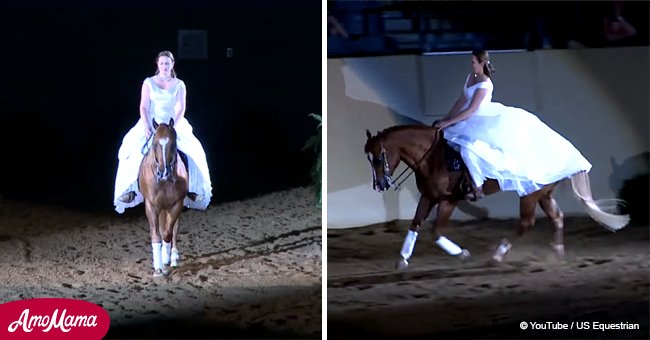 Woman and her faithful horse earn standing ovation from crowd for their incredible performance
Donning an elegant white dress, Heather Johnson presented one of the most spectacular Freestyle Reining routines ever.
Johnson's sizzling performance came during 2014 Kentucky Reining Cup Freestyle Reining World Championship in which she flaunted not just her terrific horse riding skills but also her impressive athleticism.
Dubbed as 'fan favorite,' Johnson never allowed the fan a single moment of idleness. They continued to cheer and applaud for her throughout the entire performance.
The audience was impressed with her the moment she rode out in her shining white dress. Then she backed up the hype she created with her amazing reining skills.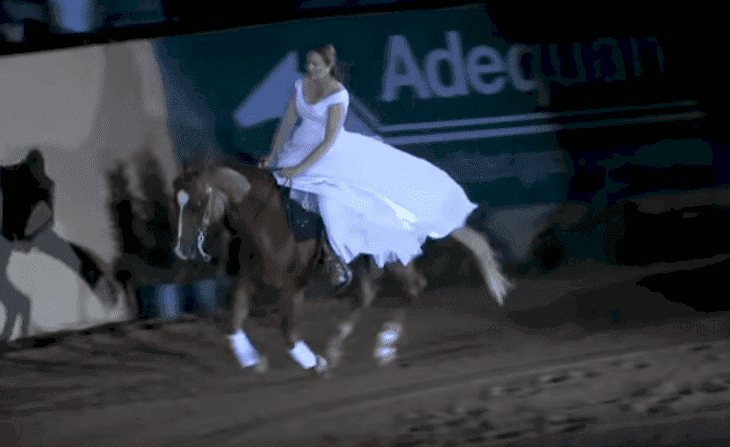 Source: YouTube/US Equestrian
Follow us on Twitter to learn more.
Johnson and her faithful horse moved with remarkable harmony, in the perfect timing of one another's movement.
She carried out the entire performance to the background score of "Same Love" by Macklemore and Ryan Lewis, which proved to be the perfect song to give out the message that love is universal and transcends language.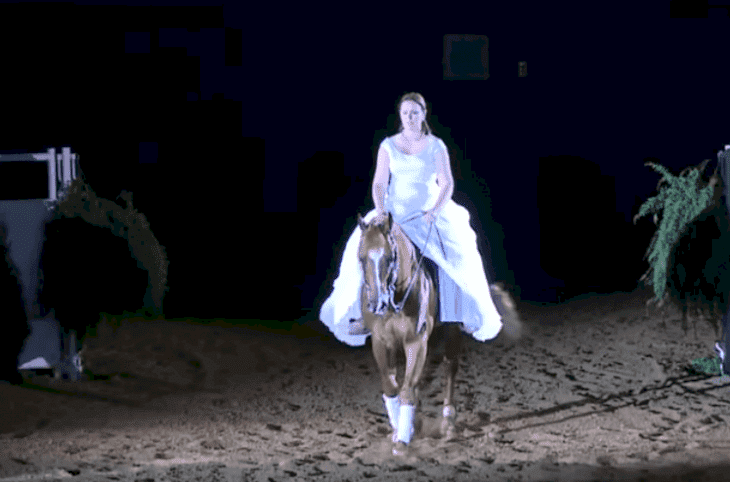 Source: YouTube/US Equestrian
Toward the end of the performance, the announcer informed the crowd that Johnson's performance was dedicated to her aunt and her partner.
She received a total of 225 points, which is quite amazing looking at the fact that just 70 points is considered to be average.
The impressive performance went viral on the internet with more than 720,000 views so far and over 1,000 likes on YouTube.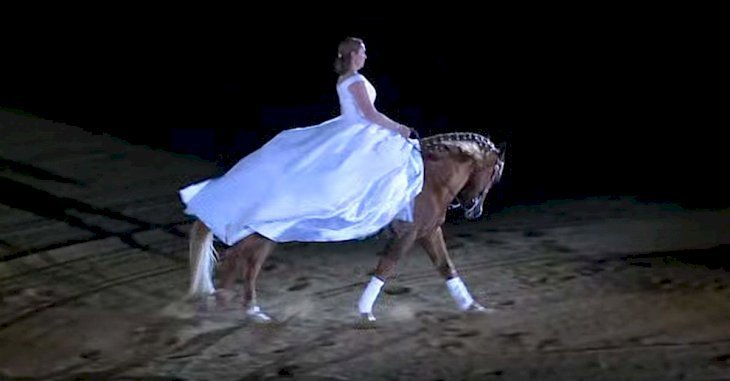 Source: YouTube/US Equestrian
Freestyle reining is a type of horse riding competition which involves riders guiding their horses through a series of choreographed moves set to a certain music. The harmony and synchronization between the rider and the horse are crucial in freestyle reining, as per Horse Based.
Meanwhile, Horse and Rider informed that freestyle riders require to present four well-executed turns, two lead changes, and three rundowns and stops.
However, Johnson and her horse not only executed those moves with brilliance but also managed to put their unique spin on all of those moves.
Previously, another video showing a paralyzed women's remarkable horse riding skill and synchronization with her horse also went viral on the internet.
The inspiring video showed Canadian Paralympic and professional dressage rider, Lauren Barwick, elegantly displaying her riding talent in the middle of the arena.
Please fill in your e-mail so we can share with you our top stories!