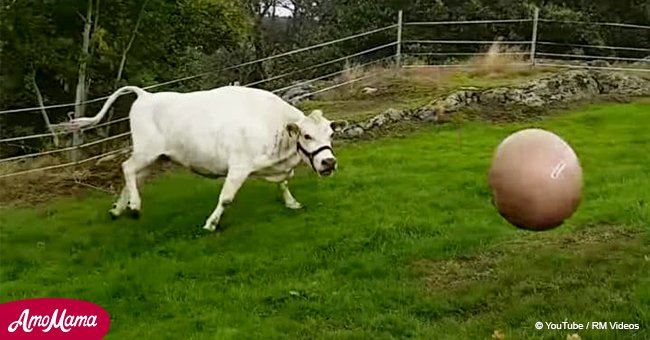 Happy cow plays fetch with her owner and its hilarious act goes viral
Most people think that only dogs and cats can play fetch with their owners, but Lotta the cow has proved them wrong.
A video uploaded on YouTube shows the adorable cow acting like a puppy as she played fetch with her owner, Jasmine Fenah Sjogren, on a farm near Gothenburg, Sweden.
Lotta can be seen joyously chasing a gym ball that Jasmine throws and kicks to her. The fun-loving cow gets the ball, going up and down the hill, and brings it back to her loving owner.
Follow us on our Twitter account, @amomama_usa, to learn more and scroll down to watch the video below.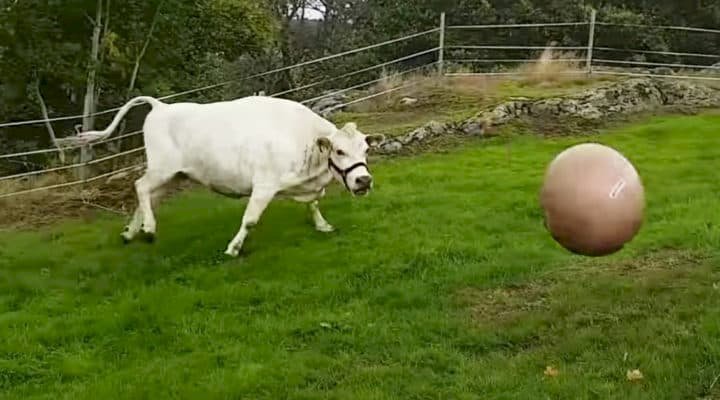 Source: YouTube/RM Videos
Jasmine and Lotta started playing fetch three years ago as a way to help the cow cope with anxiety because she didn't have any calves. Playing with a ball proved effective as it became her favorite toy, bringing her joy every day. The activity has become her favorite pastime.
The video quickly went viral, racking up almost 310,000 views on YouTube since it was uploaded on September 26, 2018.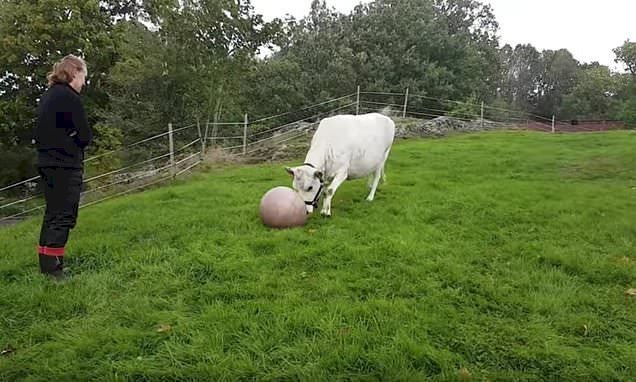 Source: YouTube/RM Videos
LOTTA CHARMS NETIZENS
She endeared many people.
"A playful, happy cow, pleased to have someone throwing a ball for her, running for joy and vocalizing her pleasure...this will change your beliefs about bovine souls. It warms the heart," commented Anna Lisa.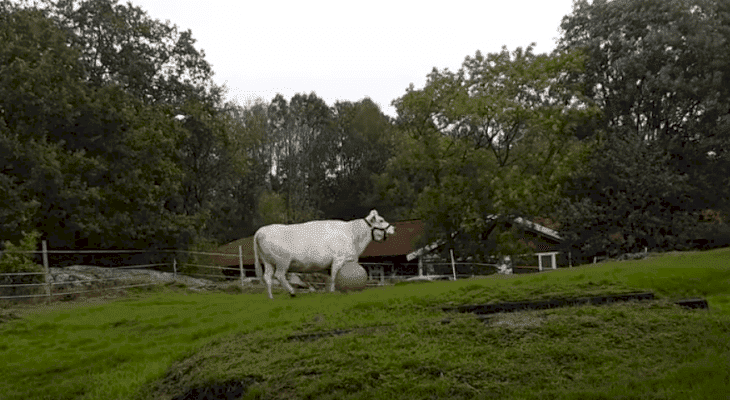 Source: YouTube/RM Videos
"Did you notice she avoided the ball going under the fence again? Smart cow!" wrote Harriet Robinson.
"Oh my goodness, I have never seen this behavior in cattle. Does anyone else have a bovine that does anything like this? She does seem to be enjoying herself," Lorrie Ruff chimed in.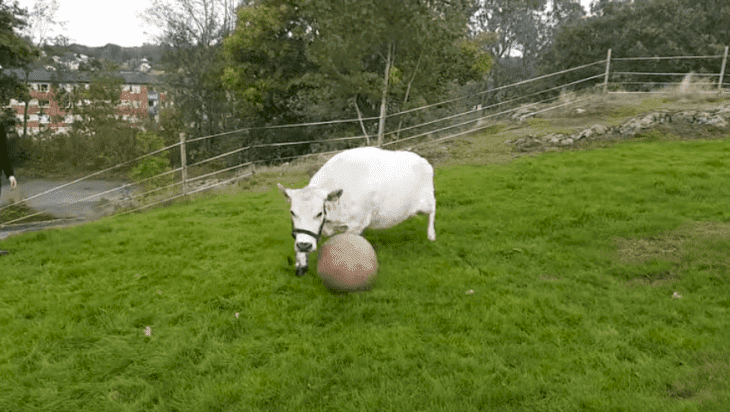 Source: YouTube/RM Videos
Others noted that seeing the adorable video might just turn them into vegetarians.
"This is adorable. I'm actually thinking of going vegan," wrote Emily Kremers.
"Much better than eating them! Play with these intelligent creatures," commented Brenda Elwood.
RED THE HORSE
In another adorable video showing the connection between animals and humans, one horse is believed to be comforting an agitated baby by intentionally rocking her with its nose.
Stacey Storer captured the moment when a horse named Red repeatedly rocked a car seat back and forth as her daughter Ruby sat inside.
The eight-month-old was at a Nottingham stable visiting one of Ruby's friends. Storer said that before the clip started, her daughter was "upset and screaming."
Please fill in your e-mail so we can share with you our top stories!