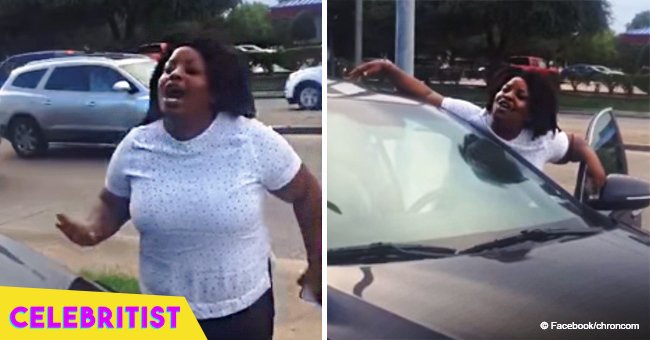 Viral video shows woman going on a racist rant against couple after traffic accident
A Houston teacher defends herself after she was caught on video spouting racist remarks against a Hispanic couple and was later arrested and fired from her job.
A teacher of KIPP Voyage Academy in Houston found herself jobless after a video of her on a racist rant went viral. The teacher, Tiffany Scott, reportedly got into an altercation with a Hispanic couple after a fender bender incident.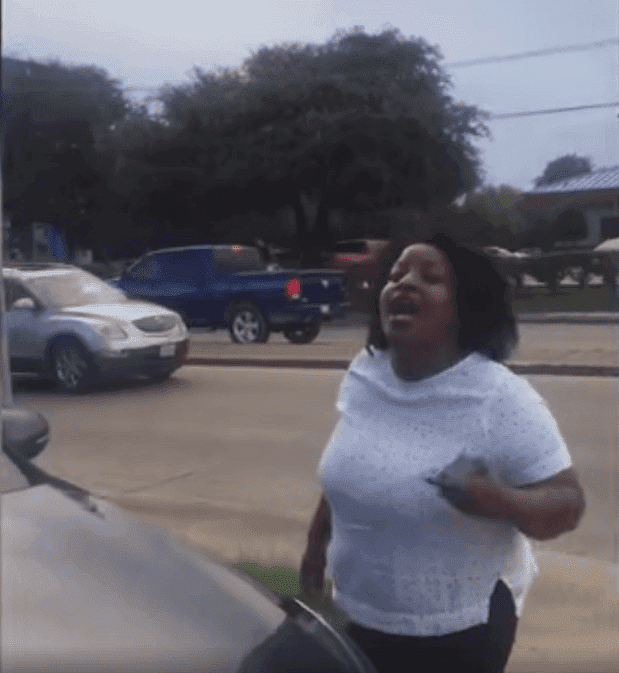 Source: Facebook/Chroncom
In a couple of clips posted by Kimberly Lopez, one of the two people Scott insulted, the former teacher was recorded telling the couple, "you swam here with the rest of your family." Then she proceeds by doubting the couple's citizenship.
"You have kids here so that made you a USA citizen? Right."
She later insults Hispanic children and even includes the children she teaches by saying,
"No, they don't. I teach all ya'll dumb-a** kids, ya'll dont."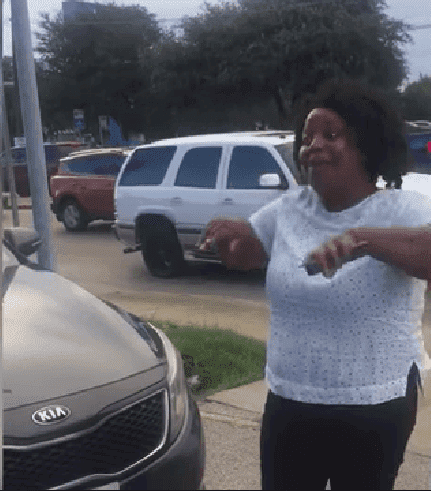 Source: Facebook/Chroncom
Police arrived shortly after, responding to a call describing an "accident with a disturbance." They witnessed Scott slapping the cellphone out of Lopez's hands which resulted in her arrest. She was charged with assault but she would later learn too that her superiors in KIPP Voyage Academy who got wind of her video terminated her employment.
Scott, who's seriously considering litigation, tried to defend herself by insisting the couple provoked her. She said the couple asked her first if she swam from Africa to Houston. Though she admits uttering inappropriate remarks and was apologetic, she says they were never meant to be racist.
"My intentions was never to bring any other race down, so I want to go ahead and apologize for that."
Lopez and her fiancé, Jose Sanchez denied Scott's claims and maintained Scott was upset from the beginning.
After the video of Scott went viral, the couple decided to take it down because according to Sanchez, Facebook users began attacking Lopez too.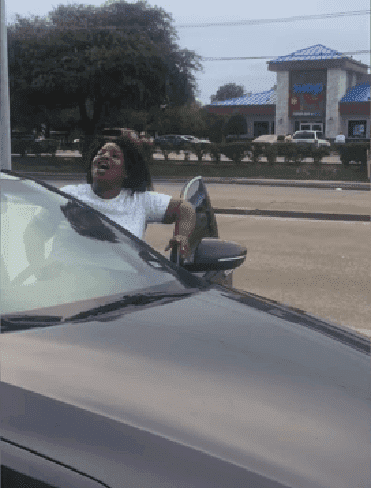 Source: Facebook/Chroncom
Scott had been a teacher in KIPP for two years at the time the incident occurred. Upon learning of her rant, the school issued a statement condemning her actions.
"We were made aware of a video being shared on social media where a KIPP employee is observed making racially insensitive and inappropriate comments while off-campus."
"We value each and every student and family that is a part of the KIPP network, and we do not tolerate discriminatory remarks of any kind."
Scott was eventually fired from the school.
Another teacher from Louisiana, Valerie Scogin, took things too far when she aired out her grievances in a racially charged post on Facebook. Her post came in the heels of Nike's Colin Kaepernick ad and she responded by releasing a mouthful.
"They don't have to live in that country. They could go back. But it was their own people selling them into slavery to begin with and tearing them even worse in those countries of origin."
"Want a better neighborhood? Move. You don't have to choose to live in those zip codes. Want to not be stereotyped, tell people of that color to quit acting like animals and perpetuating the stereotype."
Scogin was placed under disciplinary action by her school and she later apologized for her rant.
Meanwhile, another teacher took the heat when she uttered a racial slur while trying to comfort her 9-year-old black student, Harmonie Frazier. When a classmate of Harmonie's told her she was glad to be white and not black, the teacher tried to comfort Harmonie by saying,
"At least she didn't call you a dumb black and the "n" word."
This prompted Harmonie's parents who heard about the incident to call out the teacher for her insulting remark. An investigation took place with the teacher admitting her mistake. However, Harmonie's parents decided to transfer their child to another school out of frustration.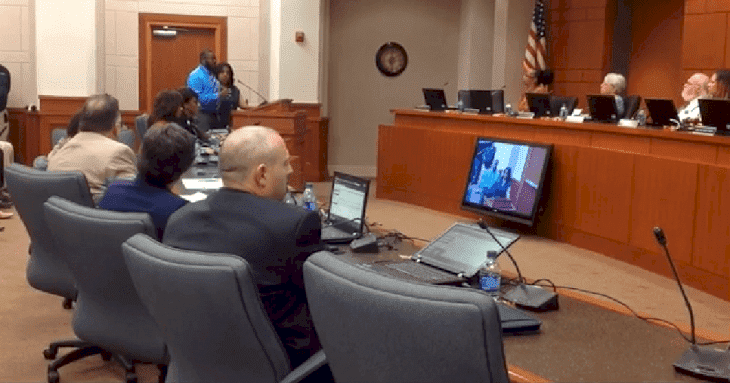 Source: Ledger Inquirer
Please fill in your e-mail so we can share with you our top stories!