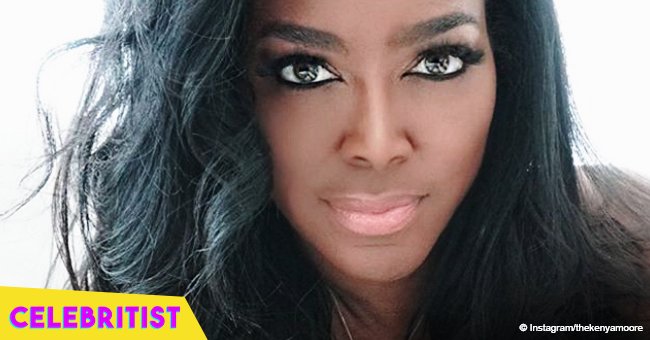 Kenya Moore drags guests who didn't respond to her baby shower invite & says 'send a gift anyway'

Kenya Moore is on her toes preparing for her baby shower and she's also a little bit peeved with some of her invited guests.
Probably in her effort to plan the perfect party, or just because her pregnancy hormones are making her exceptionally touchy, the reality star gave her guests a bitter lesson on etiquette in a series of posts.
First off, Kenya called out her invitees who didn't have the courtesy to respond to her invitation with a yes or no. Her shower is a week away and she's probably doing a head count of who's coming or not.
"RSVP literally means RESPOND PLEASE in French so if you get an invitation respond with a yes or no if you will be attending."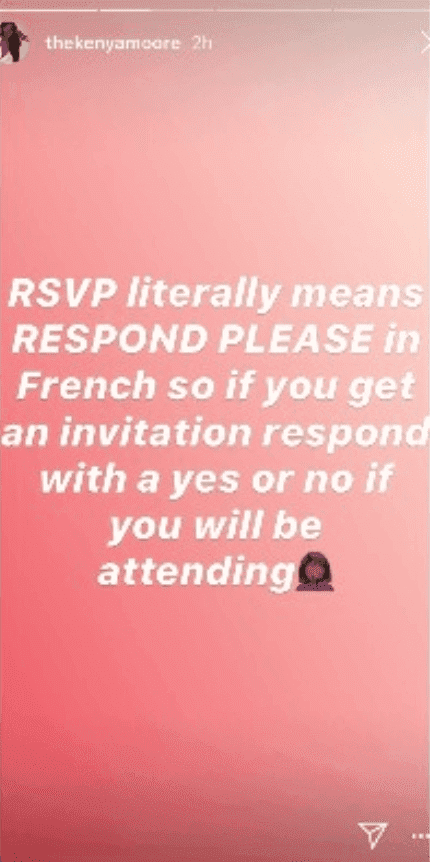 Source: Instagram/Kenya Moore
Second, she set some ground rules for those who, in her own words, "cannot attend a monumental life changing event in a friend's life." She said it was still customary to send a gift in the guest's absence. She clarifies that "it's not about the dollar amount" but it's about showing "you care the same way the person cared to invite you to share a moment in their life."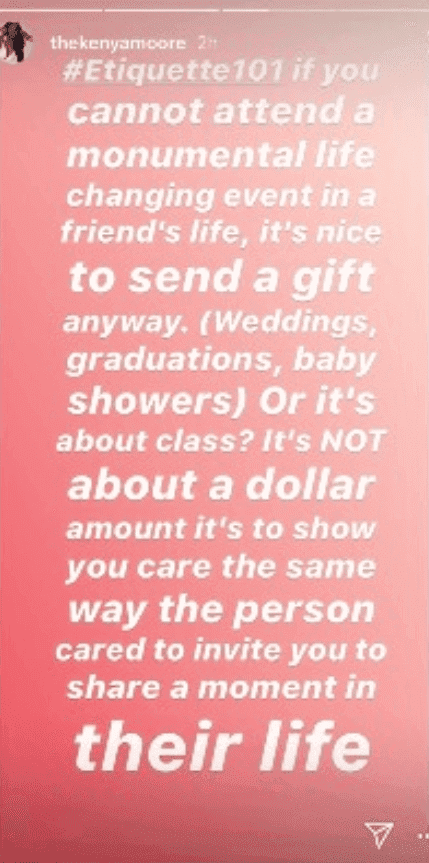 Source: Instagram/Kenya Moore
It's unclear which guests Kenya was referring to but she seemed clearly hurt by their lack of interest in attending her "monumental life-changing event."
She did, however, still wish them to "be blessed" in a third Instagram Story post, before adding the hashtags "#askkenya, #justmyopinion, and #havesomeclass."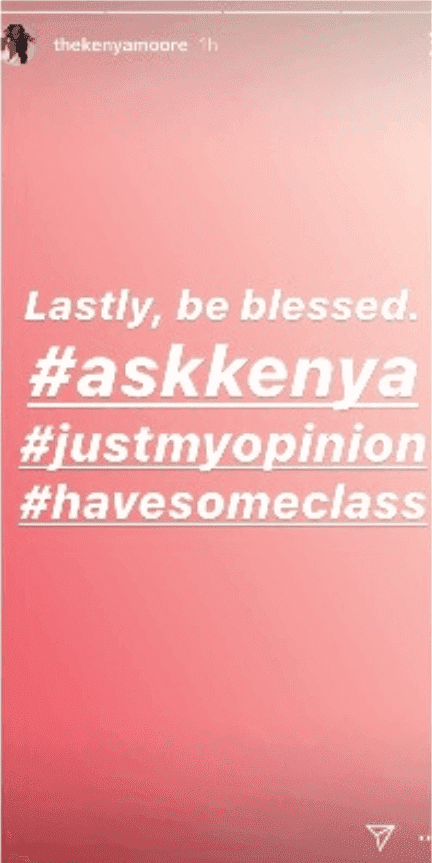 Source: Instagram/Kenya Moore
Kenya and her husband Mark Daly are thrilled to be expecting their first child. Their baby whose sex they don't intend to reveal until after it's born is reportedly due around Thanksgiving.
Since announcing her pregnancy in April, fans planted seeds of doubt claiming the reality star was faking it. Despite her visible baby bump, many still questioned it last month when she broke into dance in a video shared by her former "Real Housewives of Atlanta" co-star Kandi Burruss. They suggested Kenya was merely wearing a fake bump for her to have been able to dance in her pregnant state.
But now that she's in the final stretch of her pregnancy and planning her shower even, these doubts should most definitely be put to rest.
Please fill in your e-mail so we can share with you our top stories!