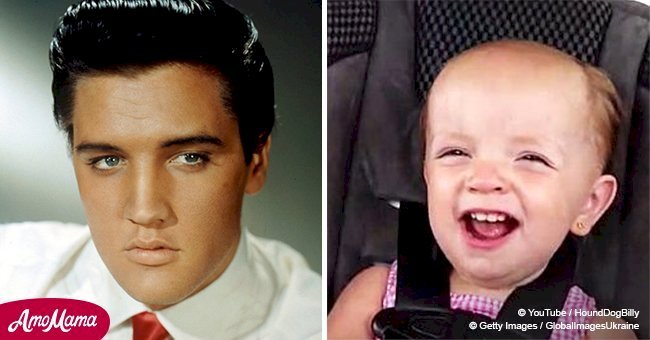 Baby girl sings an iconic Elvis Presley song, and her awesome performance quickly goes viral
Little Ella Mae charmed the world when a video clip of her singing along to an Elvis Presley song made the rounds on social media.
A video clip uploaded to YouTube shows a 20-month-old Ella Mae singing Presley's "An American Trilogy" while strapped onto a car seat.
Since it was posted on July 7, 2013 by her father Billy, the clip has racked up more than 34 million views.
Billy was overwhelmed by the outpouring of love for his daughter.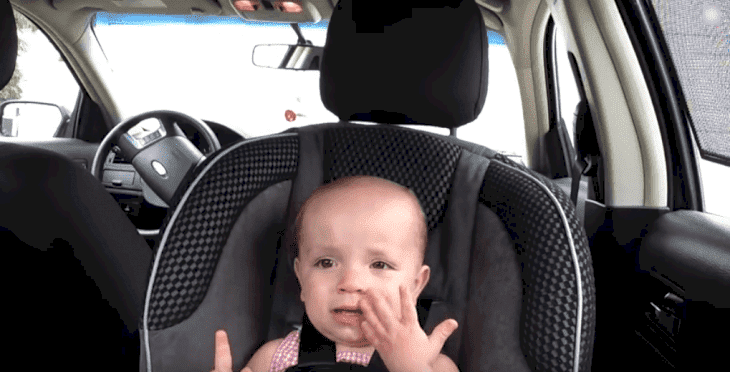 Source: YouTube/HoundDogBilly
Follow us on our Twitter account, @amomama_usa, to learn more and scroll down to watch the video below.
"Thank you everyone for all the kind words about Ella Mae! We really appreciate all of the likes and shares!!! She really is a lot of fun as you can see," he wrote in the video's description.
OTHER FAVORITE SONGS
He revealed that Ella Mae also has a number of other songs she likes to sing. She sings Presley's "Suspicious Minds" and "Lawdy Miss Clawdy". She also sings songs from The Beatles, like "Twist & Shout" and "Stray Cats - Stray Cat Strut".
Ella Mae is also a fan of JD McPherson, The Beach Boys, Bruno Mars, Bobby Day and Richard Marx.
While he wanted to share a video of Ella Mae singing other songs, he said it was difficult to do so.
"She is only 21 months old and easily distracted so it can be quite challenging to get another video like this one. If we can come up with another good one I will definitely post it," he wrote.
Three months after posting the video, Billy shared an update, writing that the family watch a concert by Lisa Marie Presley, daughter of the King of Rock N' Roll.
"We had the great pleasure of meeting Lisa Marie Presley at her concert last week. She was so nice and hung out with Ella before the show," he wrote.
ANOTHER ADORABLE ASPIRING SINGER
Just as adorable as Ella Mae is Leah Carroll, who was filmed singing and smiling from a hospital bed even after undergoing two bone marrow transplants.
In a viral video, Leah can be seen singing and dancing along to her favorite song, Mandisa's "Overcomer."
The caption of the clip says, "She's an overcomer. Septic shock, two bone marrow transplants, graft vs. host disease and 325 days away from home in the hospital. God is so good to us through it all and Leah is proof of his mercy and grace! I do not own the rights to this song."
Please fill in your e-mail so we can share with you our top stories!