Royal fan gifts Meghan a huge bouquet, and Harry's mocking offense is captured on video
While on a recent trip to Australia, Duchess Meghan was gifted a large bouquet of flowers and Prince Harry didn't seem impressed. 
The couple was at the Taronga Zoo when a bystander handed the flowers to Meghan. Harry then approached the crowd and said: 
"You can't give flowers that big to my wife, what is that all about?"
He was caught on camera, and the short video clip has been taking the world by storm. It can be viewed below.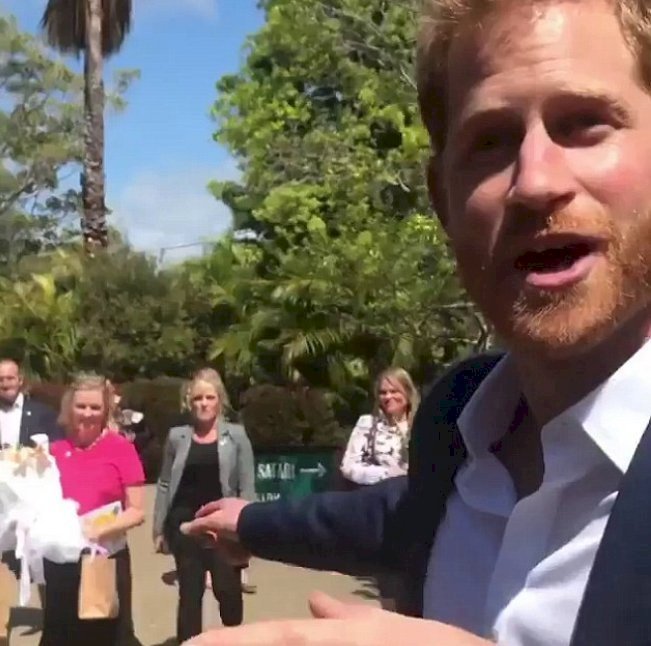 Meghan looked elegant in a white Karen Gee midi dress while Harry sported a navy suit. Read more on our Twitter account, @amomama_usa. 
The duchess thanked the crowd for the beautiful arrangement and the duo greeted with fans gathered outside the zoo.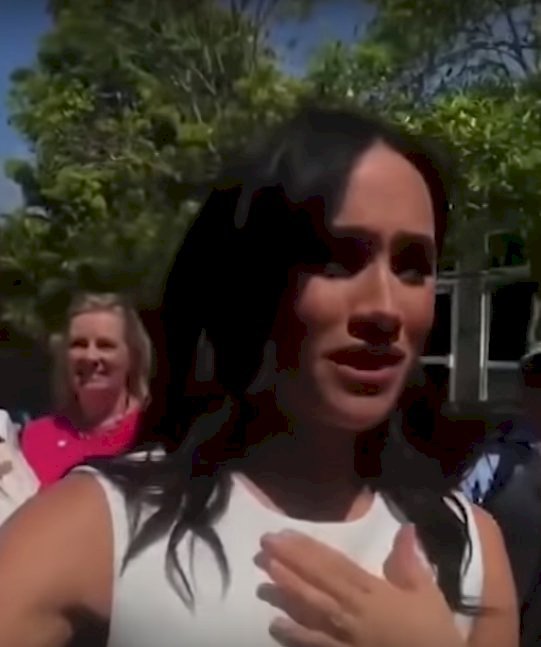 It was later revealed that the person who bought the flowers was Matt De Groot from the popular local breakfast show, called "Fitzy & Wippa."
De Groot told reporters: 
"She seemed genuinely excited and flattered by the size of the flowers and her people, who were with her, pointed out that she loved the fact that they were huge."
He also said that Meghan "couldn't stop smiling" and accepted all the congratulations about news of her pregnancy with grace and poise. He added: 
"She seemed genuinely enthusiastic about the fact that she could now share the news. Harry was the same."
Since announcing their pregnancy on Friday at Princess Eugenie's wedding, royal experts and fans alike are speculating about the details. 
Bets are being placed about the delivery date and gender of the baby. Meghan already for her 12-week scan which means the baby will arrive in April or May. 
Popular names being bet on at the moment are Albert and Arthur for a boy, and Diana, Victoria,, and Alice if it's a girl. 
Unless the Queen decrees that the child will have another title, if it's a boy, he will be known as Earl of Dumbarton, will have Lady for a title. 
Meghan Markle's Father SLAMS Her in New Intervie https://t.co/neYiYUW1hs #meghanmarkle #princeharry #thomasmarkle pic.twitter.com/8zZWxVzcwP

— Aaron Fernandes (@AaronRFernandes) October 12, 2018
According to US Weekly, Meghan hasn't informed her father about the pregnancy yet and Kensington Palace refused to comment. Read the article here.