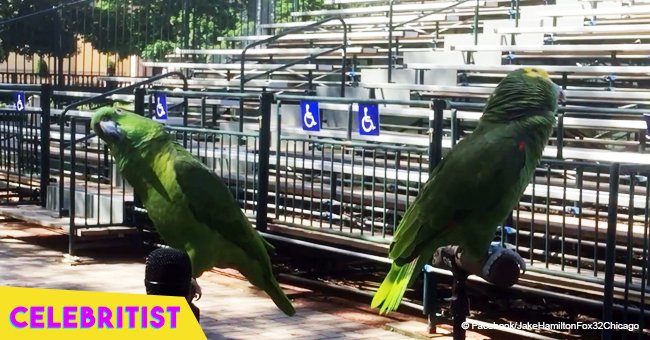 Parrots leave the internet cracking with laughter with their "La cucaracha" duet
Parrots are some of the fascinating creatures in our world. Not only are they great companions, but also amazing singers, and these pair of yellow-headed Amazon parrots have become Internet stars thanks to their interpretation of a classic.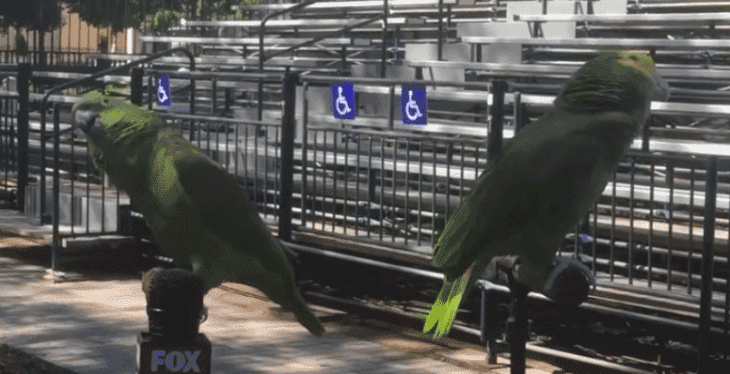 Source: Facebook/JakeHamiltonFox32Chicago
You probably have seen thousands of videos of parrots imitating their humans or other animals, mumbling some melodies and even whistling, but this special pair can sing classics at their audience's request.
A Fox 32 News reporter was doing a live transmission when she decided to interview these two parrots, the birds were eager to show their talent, and they weren't shy at all when the cameras and the mics were put in front of them.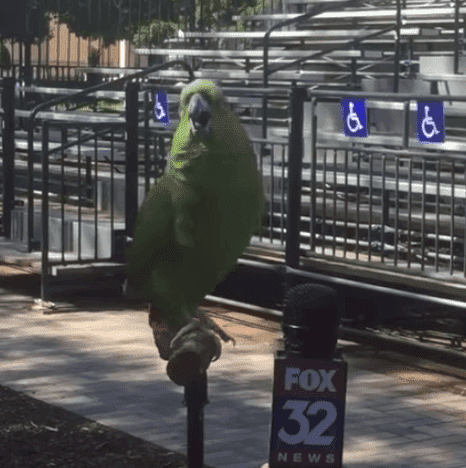 Source: Facebook/JakeHamiltonFox32Chicago
Interviewer Jake Hamilton was greeted by the birds with a happy and enthusiast "Hello!" and then the birds proceeded to harmonize before breaking into an amazing rendition of "La Cucaracha." The yellow-headed species are known for their abilities to imitate sounds and words, so is no surprise the pair are so talented.
After receiving some treats for their excellent job, the interviewer then asks them to sing "Old McDonald Had a Farm," and while they seem hesitant at first, soon they start singing the song, which has people all over the country laughing considering that not every day you see a parrot quacking like a duck.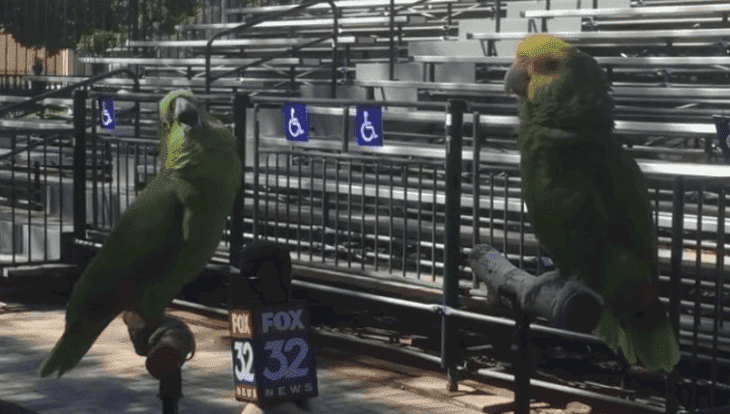 Source: Facebook/JakeHamiltonFox32Chicago
The video has earned over ten million views, as people can't stop watching and enjoying the parrots' authentic and hilarious performance
ONNI, THE COCKATOO
While not all birds are good pets, and most enjoy being free in their natural habit, there's one cockatoo that's happy with his humans.
Onni, an umbrella cockatoo, shares one treat with some loyal dogs: he gets excited every time his owner comes home and starts jumping around as he spots the man through the window before he enters the house.
And once "daddy" is finally inside the house, the smart bird flies to his arm as they greet each other affectionately while Onni babbles around in cockatoo language about his exciting day to the man.
Please fill in your e-mail so we can share with you our top stories!