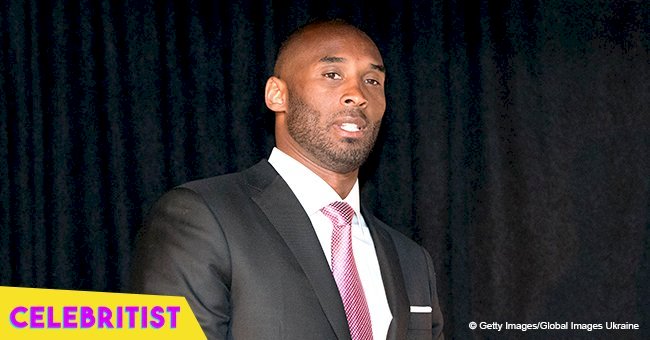 Kobe Bryant dropped from film festival after rape allegations resurface
Kobe Bryant was accused of rape 15 years ago, but his actions still have consequences, even to this day. The retired NBA player was dropped on Wednesday from the jury of the "Animation is Film" festival.
Bryant, 40, was billed as a jury member for the "Animation is Film" festival to be held later this weekend in Los Angeles. The appointment was in recognition of an Academy Award win earlier this year for his animated short film, "Dear Basketball."
However, an online petition was posted last week by Women and Allies. The group demanded that sponsors of the event- GKIDS, Variety Magazine, and Annecy- "revoke their complicity in enabling a sexual predator to continue a life without any accountability both as an individual and a celebrity."
The petition also read:
"This is an urgent time to say NO to toxic and violent behavior against women. …Keeping Kobe Bryant on the jury sets a precedent of lenience for sexual criminals and further undermines the visibility and respect that victims of harassment and assault deserve."
According to Variety Magazine, Eric Beckman, the CEO of GKIDS, an independent animation distributor that organized the event, announced the decision to drop Bryant from the jury.
"After discussions with the various stakeholders of Animation Is Film, the decision has been made to remove Kobe Bryant from the 2018 jury. We are a young organization and it is important to keep our collective energies focused on the films, the participating filmmakers, and our festival attendees."
Bryant was accused of rape by a 19-year-old female hotel employee in 2003. The former athlete was arrested and charged with sexual assault, but the charges were later dropped after the woman refused to testify. Bryant also tendered a public apology in the wake of the scandal that cost him his reputation and multiple endorsement contracts.
Addressing the latest decision to drop him from the film festival jury, Bryant said:
"I was honored to have been originally invited by Animation is Film to serve on the 2018 Jury, and am disappointed to no longer serve in that capacity. This decision further motivates me and my commitment to building a studio that focuses on diversity and inclusion in storytelling for the animation industry. I remain focused on changing the world in positive ways through diverse stories, characters, and leadership, in order to inspire the next generation."
Meanwhile, the former Lakers star faced similar scrutiny earlier this year when he was nominated for an Academy Award. The petition demanded that he withdraw the nomination, but didn't turn out successful as Bryant ended up winning the award.
Bryant is married to Vanessa, his wife of 17 years, and they have three daughters, Natalia, Gianna, and Bianka.