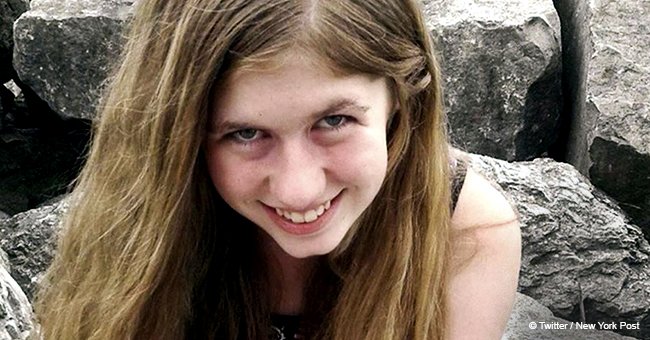 Police believe a missing girl was at home when her parents were killed

A 13-year-old from Wisconsin went missing. Her parents were found dead, and the fate of Jayme Closs is still unknown.
The Barron County Police Department released a statement, which was shared on Facebook by KSTP-TV on Tuesday.
The statement can be viewed below, and members of the community were asked to contact 715-537-3106 with any leads they may have.
Read more on our Twitter account, @amomama_usa. Sheriff Chris Fitzgerald confirmed that they received more than 400 tips and will be following up on all leads.
Closs weighs approximately 100 pounds and stands 5 feet tall. She has strawberry blonde hair and green eyes.
FBI agents and members from the Barron Area School District are also involved with the search for Closs and thanked the community for their assistance thus far.
Special Agent Justin Tolomeo from the FBI's Milwaukee division said they are "providing a number of resources" and agents from their child abduction team.
Next, Brian O'Keefe, the Administrator from the Wisconson Department of Justice, Division of Criminal Investigation, took to the podium.
He expressed his great concern for this incident and said finding the missing teenager are their number one priority at this stage.
The Department of Justice also brought resources to assist in the search and said they "are in for the long haul." Fitgerald then said:
"We want to bring Jayme home and put that smile back in her family's hands."
He thanked the community for responding and sharing the Amber, saying it was shared more than 30,000 in one afternoon.
He warned members of the community to be cautious with information that didn't come from the podium, as there are plenty of rumors doing the rounds at the moment.
Closs's parents, James and Denise, were shot dead in their home but no gun had been found at the scene. Closs has since been ruled out as a suspect.
Based on evidence found in the home and details released by 911, authorities believe that Closs was the home during the attack. The Sheriff said:
"Based on our investigation thus far, we believe Jayme was in the home at the time of the homicides, and we believe she is still in danger."
A call was placed to 911, but the dispatcher was unable to communicate with whoever was at the other end of the line.
Fitgerald explained:
"Some kind of disturbance could be heard, and that's why law enforcement came to the house."
Officials were dispatched to the house but found it deserted and said no vehicles could be seen in the immediate area.
James and Denise Closs's death has since been ruled as a homicide, following the release of an autopsy report.
The case is still developing, and more details will be provided as and when it becomes available.
Please fill in your e-mail so we can share with you our top stories!