'NCIS' fans excited about Gibbs' two best friends' awkward moment in the last episode
The bickering of Special Agent Gibbs' two best friends leaves fans almost as stunned as they were when they found out about each other.
After 16 seasons of NCIS, the characters have almost become real to the die-hard fans of the show. If you are a fan, the chances are that you have gotten to know the characters fairly well, having watched most if not all the seasons.
West Coast, it's time for #NCIS! Tune in now on @CBS. pic.twitter.com/XXZbasJ37N

— NCIS (@NCIS_CBS) October 17, 2018
For this reason, the last episode sparked a fair amount of comments. Special Agent Leroy Jethro Gibbs has two best friends, but they are blissfully unaware of each until both decide to crash Gibbs' week away in his cabin.
But as every fan knows, with Gibbs around here is always something going on. His idea to go to his cabin to get away from it all and take a week to relax was a novel one, but matters take a turn in another direction when his two best friends arrive, one shortly after the other.
Read more on our Twitter account @amomama_usa.
Happy #WorldBossDay to everyone's favorite boss...Leroy Jethro Gibbs! And if you don't know who this is, you NEED to watch #NCIS. @NCIS_CBS #GrabYourGear #YesBoss 🚨🌊😊 pic.twitter.com/MKI0CPbW5I

— Melissa Blake (@melissablake) October 16, 2018
Meeting each other for the first time, Tobias Fornell (Joe Spano) and Navy Captain Phillip Brooks (Don Lake) quickly engage in banter, offended at the idea that they share best friend status with someone else.
Fornell wastes no time in questioning the state of affairs and says:
"Who knew that Gibbs had multiple best friends?"
Brooks is quick with a retort and adds:
"It's funny, he's never mentioned you."
This quickly becomes too much for Gibbs who leaves the cabin and the bickering men in search of a robber reported in the area. Naturally, they follow him and after a short hike, an issue with money and the potential for broken bones, they all head back to the cabin.
As the episode draws to a close all three end up sitting around a fire, sharing roasted fish and a bottle of bourbon. It does not take long before all three ends up singing 'Show Me The Way To Go Home,' a rare occurrence for Special Agent Gibbs indeed.
It's the battle of the besties when Gibbs' two best friends come face-to-face tonight! 😂 #NCIS pic.twitter.com/s9vQkkOaoU

— NCIS (@NCIS_CBS) October 16, 2018
Fans were hopeful that Abby Sciuto would return after her surprise exit from the show earlier in the season, she has been in the series from the beginning and crept into the hearts of fans. During her last episode as part of the cast that aired in May she said:
"It's not goodbye for good, it's goodbye for now."
Unfortunately, her temporary replacement has been made permanent and it's said that she would not return to NCIS at all. Fans were upset, as she was not just Gibb's favorite, but one of the fans' as well.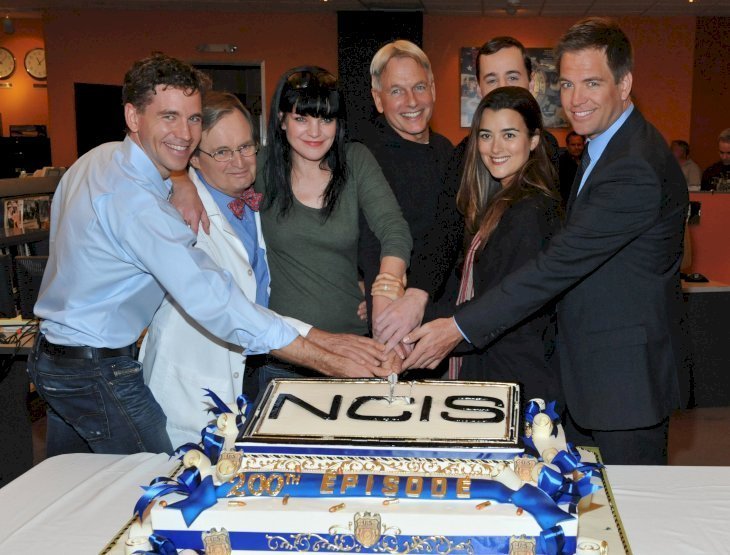 Gibbs is known for his privacy and reserved behavior but showed father-like affection for Abby on many occasions. Gibbs often depicted working on his boat in the basement of his house when not out running his naval crime-solving team counting on his beloved forensic scientist, Abby to point them in the right direction. What we know about Gibbs have sporadically popped out over the seasons.
He seldom shares personal information but then again his past had some traumatic events. Special Agent Gibbs grew up in Stillwater, Pennsylvania, and when his mother passed away he was raised by his Army Air Force pilot father, Jackson Gibbs. He met and fell in love with his wife to be Shannon at a train station in Stillwater.
After getting married they had a daughter, Kelly, whom he adored. Unfortunately, Shannon witnessed Pedro Hernandez, a cartel member, murder a Marine. Shannon and Kelly got placed in protective custody, but it wasn't enough.
The cartel tracked them down and while being driven by an NCIS agent responsible for them, a cartel member shot the agent in the head and the vehicle crashed, killing Shannon and Kelly instantly. Blaming himself over the years for not being there to protect them as he was serving overseas.
Gibbs went on to marry another 3 times, however, the three marriages were short-lived, all ending in divorce. Although marriage has not been in the cards again after that he dated quite a few women.