Blind and deaf puppy can still smell her owner coming home
Christine Hutchings Bray and her husband, Forrest adopted Opal who is an Australian shepherd. The dog is unique because she was born blind and deaf.
A viral video that Christine recorded showed how strong the dog's smelling sense is. She could smell Forrest and his car the moment he arrives.
Forrest and Christine Hutchings Bray adopted Opal from The Double J Dog Ranch in Hauser, Idaho. They brought the dog back to their home in Spokane, Washington.
The dog ranch takes in blind and deaf dogs. However, Opal, 7-months-old, hasn't let her disabilities prevent her from living a full and exciting life.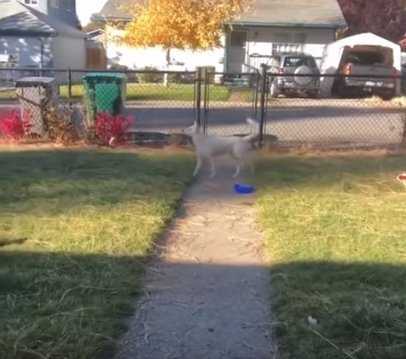 For more on this story go to our Twitter account @amomama_usa. According to the video recorded by Christine, the dog is even able to play with her ball.
In the clip, she takes a video of Opal waiting patiently by the fence. Christine states that the time her husband comes home is her favorite time of the day.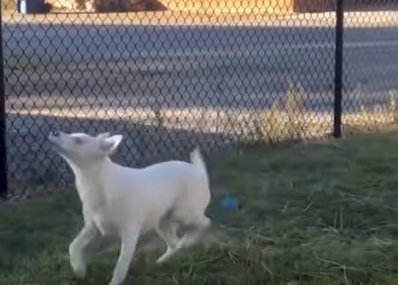 It's the time when Opal can be seen waiting for Forrest to come home. The dog gets excited despite not being able to hear of see.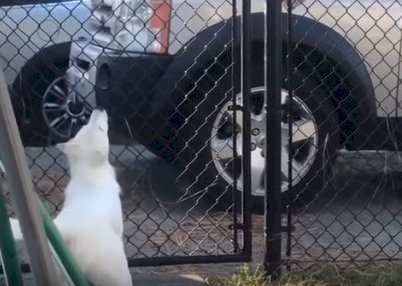 As soon as his car parks, Opal starts roaming around following his smell. Then when he reaches the gate, his pet comes closer while wagging her tail.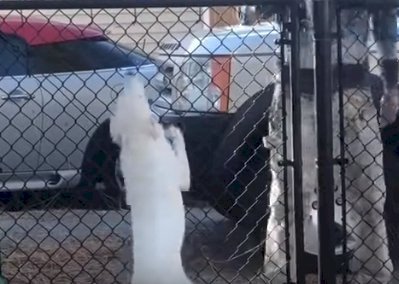 The adorable dog even lets out a bark of recognition. Forrest pets her and takes a moment to play with her while his wife reveals that the dog spent the day playing with a ball.
In an interview, Forrest had this to say:
"She's the most loving dog. She just wants pets, walks and treats like other dogs. We are working on touch training her. A few taps on the rear and she sits, and a tap on her shoulders and she lays down."
According to Pet Finder, blind dogs are trainable. They revealed that dogs don't actually need sighted eyes to live a normal and healthy life.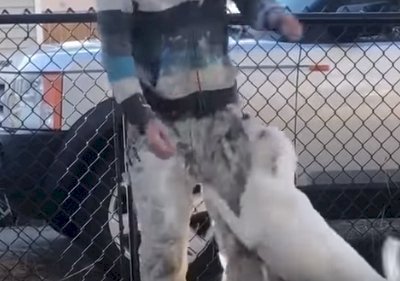 The website shared that blind dogs could even "participate in agility training." They are quite efficient and "can go up and down stairs, run through the yard, and even jump on the furniture to find the best place to nap."
However, it is advised that stairs and other dangerous areas should be gated to avoid the pets hurting themselves.