Woman adopts teen with terminal illness a few weeks before he dies
Cori Salchert is a former perinatal bereavement nurse who adopts terminally ill children. She and her husband, Mark, began adopting foster children in hospice care in 2012.
This year they adopted Samuel "T Bear" Salchert. The boy was born with a disorder called leukodystrophy.
Cori Salchert heard about T Bear two years ago. In January 2017, she and her husband, Mark, finally had room to become foster parents for the teenager they later named Samuel.
Samuel was born with leukodystrophy which is a genetic disorder that causes the brain to degenerate.
For more on this story go to our Twitter account @amomama_usa. Cori said:
"Samuel was not a baby. But he had a terminal disease and my heart wouldn't let me leave him at the hospital just because I thought I was a 'baby' hospice mama. I found myself saddened to think he wasn't wanted because of his many physical disabilities as well as his age and size, but then I realized it wasn't that he was not wanted, it was that he was waiting for us."
She explained the nickname T Bear:
"When I first met Samuel, he reminded me of a teddy bear. I told my husband I was going to call him 'Teddy Bear' as a nickname but he said, 'He's 13. He's a guy. He needs a guy's name. We'll call him T Bear.'"
In March of 2017, the Salcherts were finally able to bring Samuel home. All along, Cori hoped that one day the teenager would be their legal child.
She wanted him to die in their home surrounded by a loving family. Soon enough, the Salchert's learned that they would be able to adopt the teenager who was now 15.
The judge handling Samuel's case went out of his way to go to the Salchert's Wisconsin home to perform the legal adoption. This meant that medically fragile teenager wouldn't need transportation.
Last month, the family, who has 8 biological children, officially adopted Samuel while surrounded by family, friends and members of the Sheboygan Fire Department and the local police department.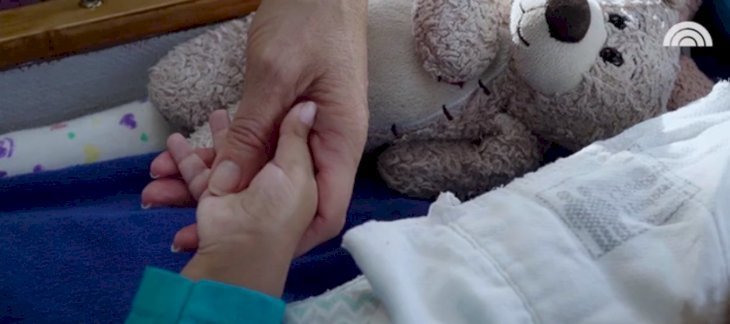 Cori recalled:
"After declaring Samuel Salchert our own forever and always, the crowd clapped. And Samuel had been wide-eyed during the ceremony but then broke into the most beautiful smile which everyone in the room could see."
She shared that they "gave him the name Samuel because it means, 'God heard my prayers,' — fervent, tearful, hopeful and constant ones."
Nearly three weeks after his adoption, the teenager died in the Salcherts' home. The family used stuffed teddy bears as a comforting mechanism for Samuel which was ironic because of his nickname.
In lieu of flowers, people wishing to remember the teenager were asked to donate a stuffed teddy bear to the Sheboygan Fire Department, the Orange Cross ambulance service, and the local police department. These would be given as "trauma bears" to children in crisis situations.
An Amazon wishlist has been created for those who wish to donate on his behalf.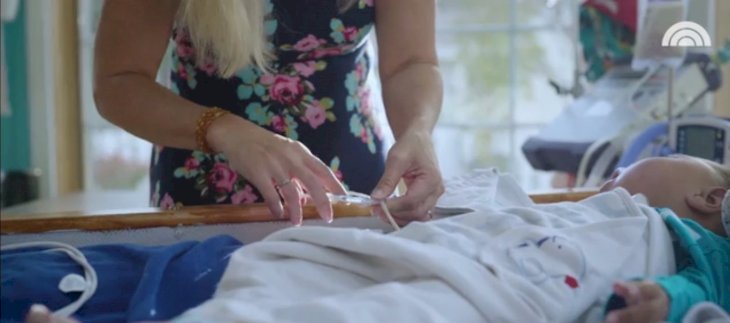 The Salchert's adopt terminally ill children because they can't accept the thought of a child dying alone in a hospital bed. Although they can't change the child's inevitable future, they believe they can show them love and give them a home.
So far, they've made a great difference in the lives of seven children.