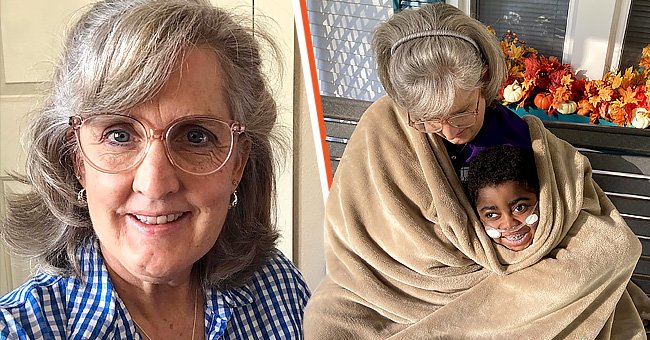 facebook.com/cori.salchert
Former Nurse Adopts Babies No One Else Wants So She Can Spend Their Last Moments with Them
Cori Salchert proves that all lives matter, especially those tiny babies with terminal illnesses and very little hope. Here is how the former nurse adopts hospice babies, only to make their last moments memorable.
Having a healthy baby is the dream of every parent. For every expectant mother, the nine months of discomfort and total lifestyle change endured to make an adorable little human with tiny feet, infectious smiles, and natural charms are worth it.
However, sometimes when a child is born with an incomplete organ or terminal illness, and there is a surety that they may not live as long as expected, parents are scared to continue that short-term journey.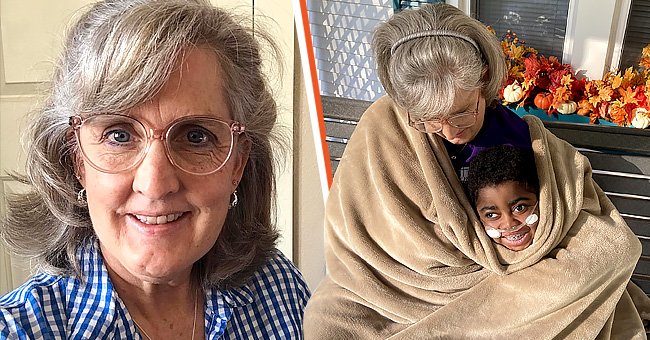 [Left] Picture of Cori Salchert; [Right] Picture of Cori Salchert with one of her adopted kid | Source: facebook.com/cori.salchert
Rather than enjoy the little time they have with their offspring, they butt out of the race, leaving these kids to suffer abandonment and their eventual fate.
In 2012, following her observation, a retired perinatal bereavement nurse, Cori Salchert, made it her dream to share her love with these hospice babies.
Cori's actions show that these little creatures are entitled to affection throughout their time on earth and are not to blame for their conditions. Although she has eight biological kids, the former nurse has constantly adopted kids with terminal diseases to give them the best life she could.
CORI'S PASSION FOR SAVING BABIES DESPITE THEIR DIAGNOSIS
Cori, who worked as a nurse for many years, has never been a judgmental woman. She is convinced that mothers who abandon their kids following an incurable disease are scared to witness their deaths.
Her passion for saving babies despite their diagnosis began after she questioned God. While recounting her story, the mother of eight explained that her younger sister, Amie, contracted spinal meningitis as a baby, which affected her physical and mental well-being.
Sadly, Amie was placed in a children's home with others like her. But one day, she wandered off through an unlocked door and ended up in a pond and drowned.
For years, Cori struggled with the tragedy; she questioned her faith, condemning God's ignorance at her sister's death. However, as an adult, she gave up the doubts, and her submission led her to a clearer path. In her words:
"Throughout my life, I struggled with the question, 'Where was God when my sister needed Him most?' In my adult years…I laid down the hurt and disillusion before God and said, 'Here, you take this and redeem it.' And He did — in ways beyond fathoming."
Cori worked as a registered nurse in the maternity section, where she came in contact with different mothers and newborns. The nurse discovered that many women left the maternity ward devastated because of stillbirth or losing their babies after birth.
This awakened a hunger to serve in her. She became interested in helping the mothers find closure by dealing with them carefully and showing great compassion.
Cori singled herself from the other nurses by going a step further. She founded a non-profit organization known as Hope After Loss Organization in Sheboygan. Its objective was to stir hope in families going through tragedies: the loss of their babies.
CORI QUESTIONS GOD AGAIN
After successfully creating the organization, Cori was convinced she had fulfilled her purpose, but there was more to do. A few years later, she fell ill—was diagnosed with several autoimmune diseases, bedridden, and could not work. Cori found herself complaining and doubting. According to her:
"Found myself crying out to God, asking, 'Well, how in the world are you going to redeem this one?'"
Shortly after, she received her miracle and was set on a defined path. It came in the form of a call in August 2012. Cori was asked if she could nurture a two-week-old infant who had been abandoned. She could neither see nor hear.
The doctors already knew the child had very little time left, which they did not refrain from explaining to Cori. Yet, the nurse adopted the child.
CORI SALCHERT'S ADOPTEES
Her first hospice baby was Emmalynn. The baby lived for just over seven weeks before passing away. Emmalynn witnessed the comfort of a loving family, including Cori, her husband, Mark, and eight kids.
Emmalynn died peacefully in her adoptive mother's arms, who stayed up singing "Jesus Loves Me" to her.
Following Emmalynn's death, the Salcherts grieved her loss and then decided to adopt more babies. In sharing what influenced her love for hospice adoptees, she said:
"Emmalynn had left her tiny impression on our lives, and while we were grieving her loss, we eventually began to heal and consider taking in another baby."
The mother-of-eight adopted another hospice baby named Charlie in October 2014. The boy was diagnosed with brain damage and was not given long to live.
Charlie would have died at age two, but the family kept him on life support, which prolonged his life. However, Cori admitted that it was a painful experience and that after resuscitating him about ten times, she was prepared to let him go if he coded again.
Amid the losses, Cori is proud that her family can provide love and support to these little ones who, before the adoption, had no one. The Salcherts remain steadfast in their quest to give hospice babies a new home and new memories to take with them whenever they depart from the world.
Similarly, the family
shares
an invaluable bond with the kids, and they are not bothered that their efforts are not reciprocated. Instead, they yearn to do more, giving them a better life than what was projected during their births.
Please fill in your e-mail so we can share with you our top stories!