Here are all the lavish gifts Meghan Markle and Prince Harry received on their royal tour
After Duchess Meghan and Prince Harry announced that they were expecting a baby, several people have given them some gifts for the baby.
Since they are members of the British Royal family, it is not uncommon to see people giving them cards, photos, or flowers. However, things changed after the big baby news as they have got a lot of flurry presents.
One of those gifts was a Skip Hop Giraffa Safari push toy, a primarily-white stuffed animal that costs around $19 online. 
Prince Harry and Meghan Markle, Duchess of Sussex, receive native flowers from Finley Blue and Dasha Gallagher, left, at Taronga Zoo in Sydney, Australia. https://t.co/LEtrejcn7U pic.twitter.com/CWhgpwwH18

— Fox News (@FoxNews) October 16, 2018
A BOOK FOR DORIA
Apart from that, Meghan got a children book titled "Grandma Wombat." In the description, it says: "This delightfully funny book celebrates the love and joy that being a grandma can bring," which is probably a book for Doria Ragland, Meghan's mother.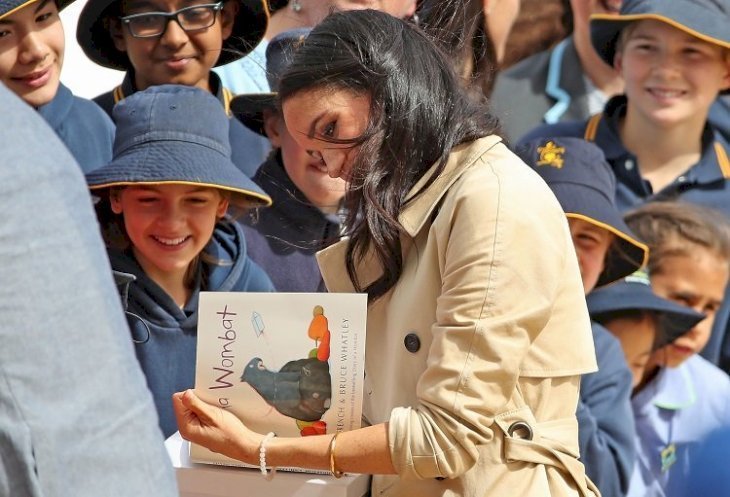 Meghan also received a book titled "Save our Sleep" by Tizzie Hall. It teaches parents about sleeping routines and helps them understand how they can rest in the best possible way.
MORE STUFFED ANIMALS
The Skip Hop Giraffa Safari push toy was not the only stuffed animal the Duchess of Sussex got as she received an Enchanting Angels bear and a stuffed kangaroo.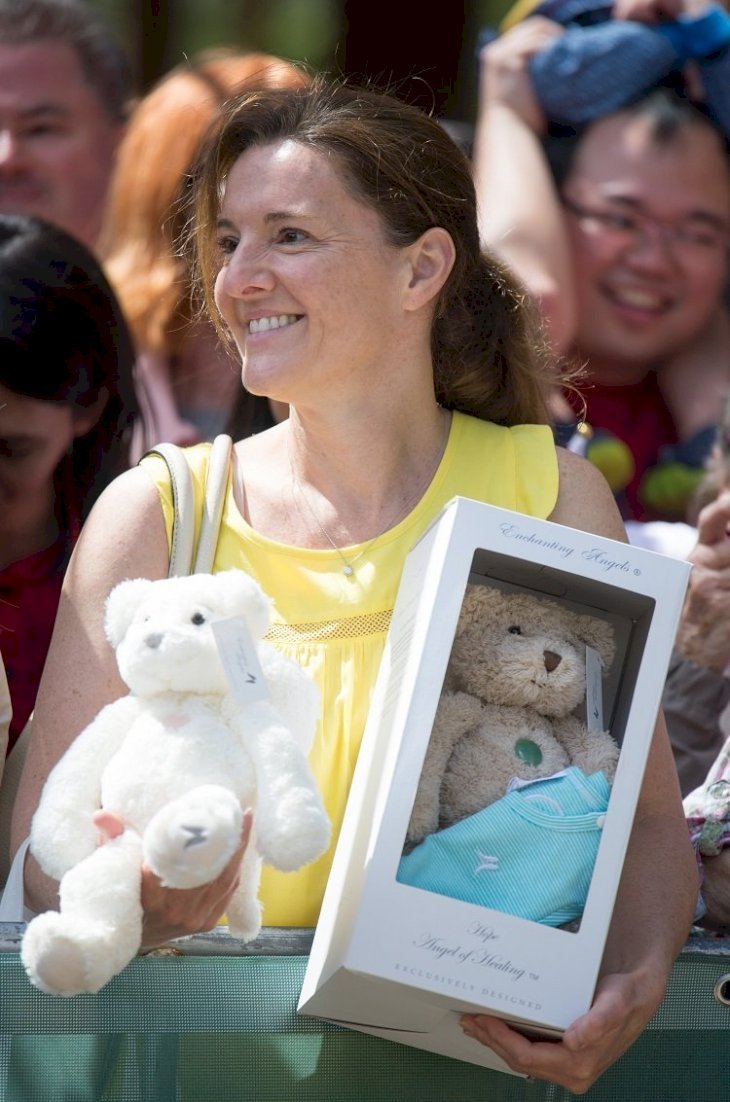 Harry also got some gifts because, after all, he will be the father of the baby. He posed holding a pair of Ugg boots that he labeled as "awesome." Read more on our Twitter account, @amomama_usa. 
See All the Royal Baby Gifts Meghan Markle and Prince Harry Have Received on Tour https://t.co/E76DXpSMti

— People (@people) October 19, 2018
CLOTHING
Apart from toys and books, the Royal couple also got clothes for their baby. One of the things Meghan received was a pink onesie by Purebaby, an Australian brand.
This is 2yo #princeharry lookalike Hugo with flowers to give to #MeghanMarkle at #BondiBeach #royaltouraus #RoyalTourAustralia @9HoneyAU pic.twitter.com/OYq9MjMeBO

— Natalie Oliveri (@OliveriNatalie) October 18, 2018
Even though the gender of the baby has not been revealed yet, the person who gave Meghan the onesie chose pink. The Melbourne Football Club gave the couple personalized soccer shirts, caps, and scarves.
The sentimental gift Meghan Markle has already bought for her future daughter https://t.co/S9IkUHR5si pic.twitter.com/0qhRM9HGx2

— Marie Claire (@marieclaireuk) October 17, 2018
One of the shirts had "Baby Sussex" written on it, a way to include the baby in the present, too. All those gifts that the Royal couple received proved just how excited people are about their upcoming baby.
MEGHAN'S HAIRSTYLE IN A PREVIOUS OUTING
During the first couple of days of their tour, Harry and Meghan visited Dubbo, a small city in Australia. For the outing, Meghan rocked a low ponytail with a loose white top, tight black pants, matching boots, and a grey blazer from the collection of her friend and tennis player Serena Williams.
The aspect that attracted more attention about it was her ponytail as it is not the hairstyle she commonly uses.
Ever since Meghan tied the knot, she has styled her hair in loose waves and messy buns. The Duchess of Sussex looked beautiful with a ponytail, though.