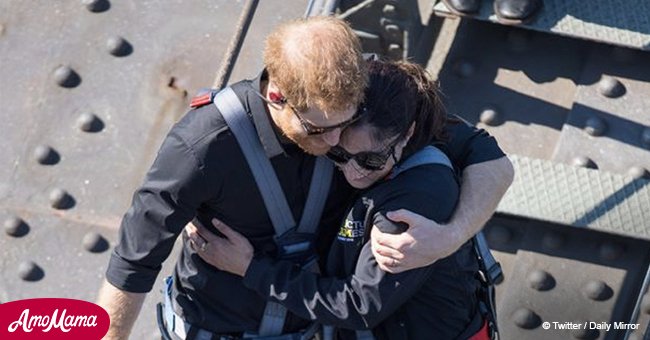 Prince Harry interrupted by his staff while talking with a military widow
Prince Harry and his bride Meghan are currently in Australia for their Royal Tour, where this year's Invictus Games will be hosted.
Earlier this week, the prince climbed to the top of the Sydney Harbour Bridge to raise the Invictus flag and used the time to bond with Gwen Cherne.
The 41-year-old Cherne lost her husband, the Australian special forces officer Peter J. Cafe, to suicide back in 2017.
Read more on our Twitter account, @amomama_usa. A video of activities can be seen below.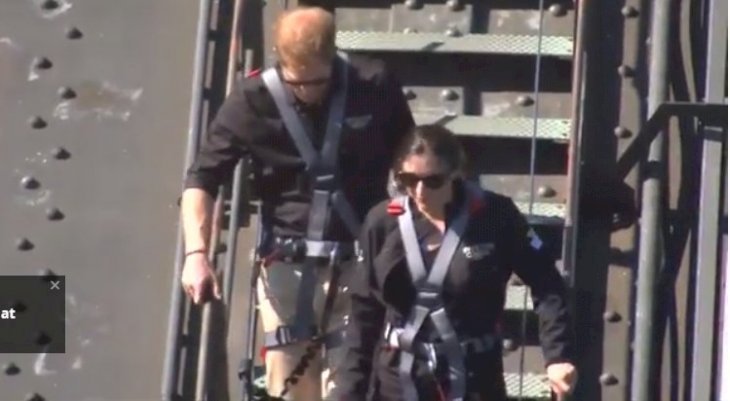 Source: People
Cafe was only 48 years old at the time of his death. The officer had shown of anxiety, paranoia and post-traumatic stress disorder in the months leading up to his suicide.
According to Cherne, she spoke to Prince Harry for approximately 10 minutes on the way back down.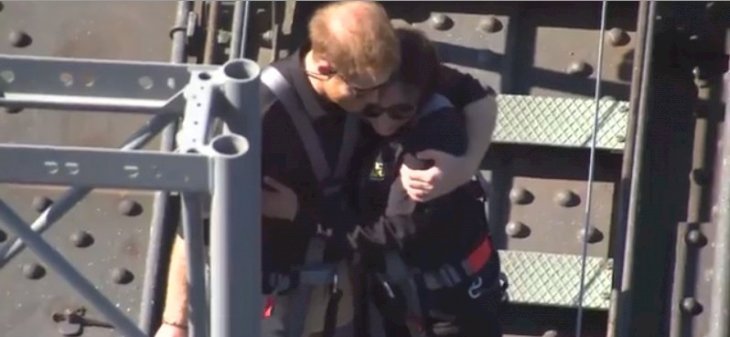 Source: People
He wanted to know how the family was coping since Cafe's passing. Cafe also left behind his three children – Emily, 6, Lachlan, 3, and his 19-year-old stepson Tom.
She later told People that the exchange was "comfortable and thoughtful," and that it was nice for Prince Harry to acknowledge that Cafe lives on through his children.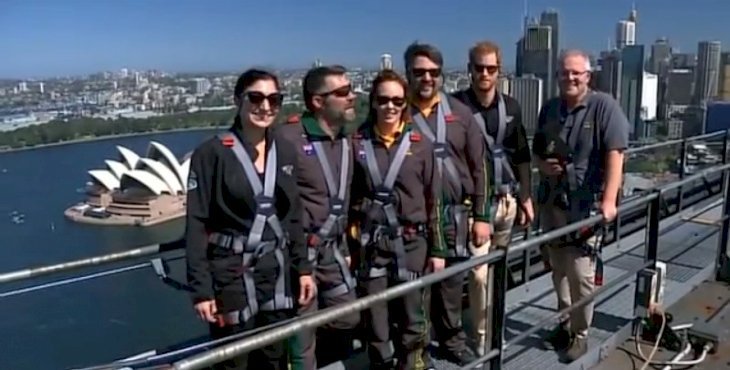 Source: People
Unfortunately, one of his staff members wanted to the rush the team on, and Prince Harry was having none of it.
According to Cherne, he firmly told his staff that he was in the middle of a conversation and that he was "not going to leave this."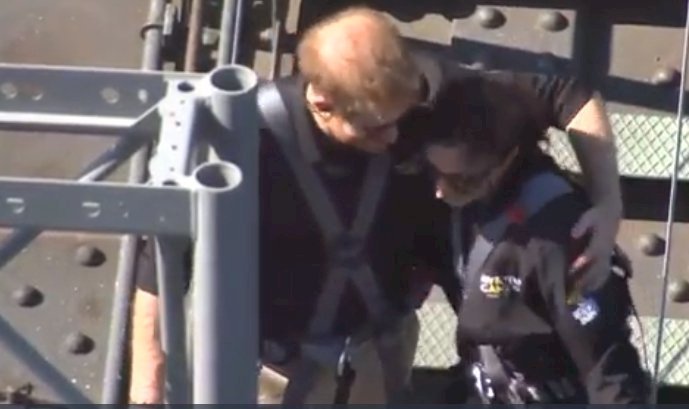 Source: People
Both his gesture and being part of the Invictus Games means a lot to Cherne. They concluded their conversation with a hug.
Being involved in the Games has given her a reason to get out of bed in the mornings again. She explained:
"I gain resilience. I don't have to climb a mountain today, but just put one foot in front of the other."
Prince Harry and Meghan are expecting their first child together and broke the news at Princess Eugenie's wedding last weekend.
The couple left for Australia soon after, and fans came to their defence by saying that Meghan wanted to share the news before they departed.
Please fill in your e-mail so we can share with you our top stories!