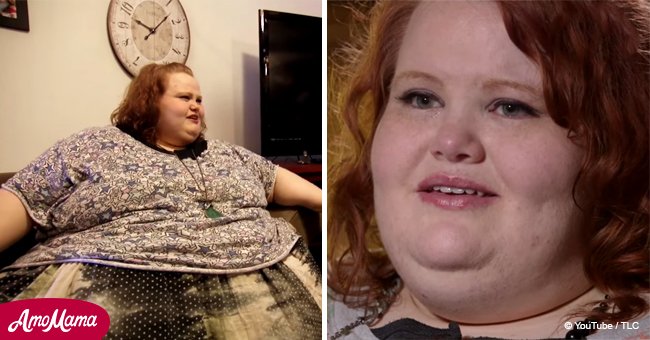 Obese woman sheds 455 lbs and looks like a totally different person now
Nikki Webster surprised the world with how she lost more than 400 pounds in two years.
In a video clip posted to YouTube, Webster shared how her life changed after her transformation.
"I never, ever really believed that I would be at this point," said Webster, who recently went to a clothing store to buy pants for the first time since significantly losing weight.
"I feel good. I feel womanly and sassy," she added.
Follow us on our Twitter account, @amomama_usa, to learn more and scroll down to watch the video below.
Years ago, Webster faced a health crisis brought about by her unhealthy lifestyle. She gained so much weight that she struggled to live an ordinary life. She weighed more than 600 pounds at her heaviest.
"My weight is debilitating. My body is so painful; I hate it. But I say this to myself: 'Food is an addiction to me, and my addiction is killing me,'" she recalled.
Webster, who was featured on the popular reality television show "My 600lb Life", decided to put a stop on her condition.
Her journey to losing weight brought her from Arizona to Texas, where she worked closely with Dr. Nowzaradan, a highly-skilled doctor specializing in weight loss.
The doctor performed a weight loss surgery after making Webster work hard to lose 50 pounds.
She feared the surgery because her best friend died after having a gastric bypass. But she took a step forward, anyway.
ASTOUNDING TRANSFORMATION
She dropped to just 207 pounds during her first year of surgery. Aside from the surgery, she also worked with a therapist to help her overcome her eating problems, which, for her, was the root cause of her obesity.
After losing more weight, Webster underwent skin removal surgery, during which she nearly died because of internal bleeding. After all her struggles, she now weighs 192 pounds.
Another woman whose weight-loss journey was featured on "My 600-lb Life" is Schenee Murry.
But unlike Webster, Murry decided to leave the show after a series of disagreements with her doctor.
Murry failed to maintain the diet prescribed by her doctor and refused to undergo therapy to address the trauma that led her to her situation.
She gained 47 pounds even after four months of multiple doctor's appointments and weigh-ins. The doctor reprimanded her for eating in excess, saying she should have eaten over 10,000 calories a day to gain weight like she did.
Please fill in your e-mail so we can share with you our top stories!