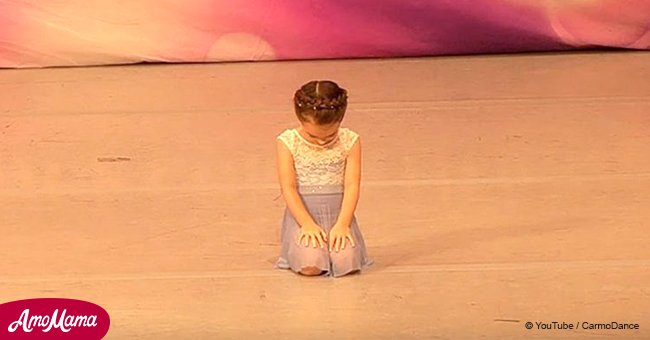 Little girl prepares for a dance and steals the show the instant she lifts her head
This audience did not anticipate to be amazed by this four-year-old the moment she knelt on center-stage and lifted her head upon hearing the music.
Little Ella Dobler embodied confidence during her dancing performance in 2016. With the way she moved, it would not come as a surprise if she makes it big as a dancer.
The crowd would never have thought how flawless Ella could move when she first stepped on the dance floor.
She delivered such a great performance that she became a viral hit after the video of her dancing was uploaded online.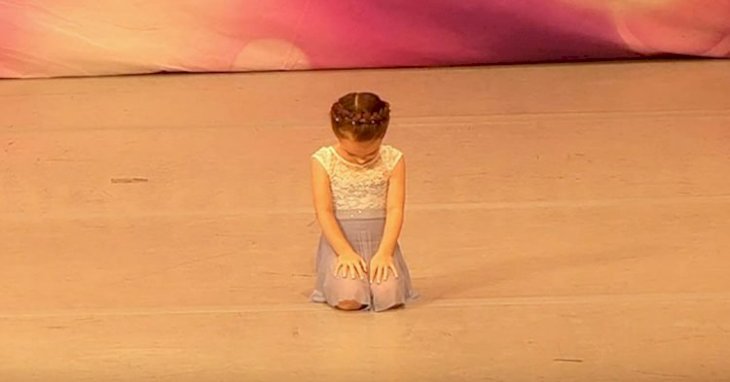 Source: YouTube/ CarmoDance
Follow us on Twitter at
AmoMama USA
for more viral videos and stories.
Ella joined the New Level Dance Company Rainbow Dance Competition in Tampa, Florida in 2016.
As indicated on her video's description, Ella's performance made her become the overall winner during the said dancing contest.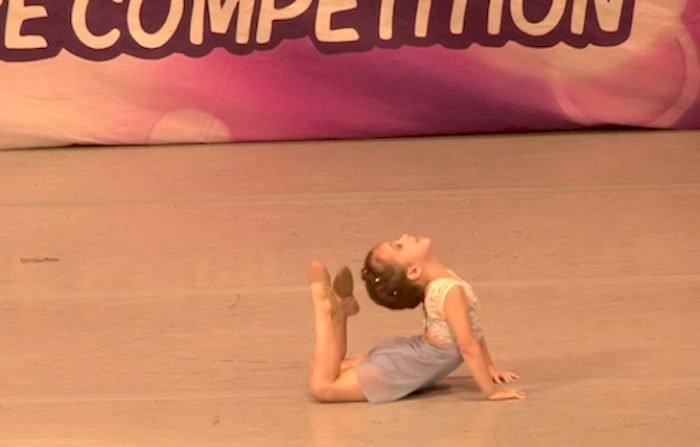 Source: YouTube/ CarmoDance
Even though she was only four years old, Ella gave a routine with extreme precision and dexterity. In fact, you would think that people older than her could have had a hard time perfecting her dance, but it was a piece of cake for the little tot.
Dancing to a cover version of Belinda Carlisle's "Heaven Is A Place On Earth," Ella wowed the crowd with her graceful steps.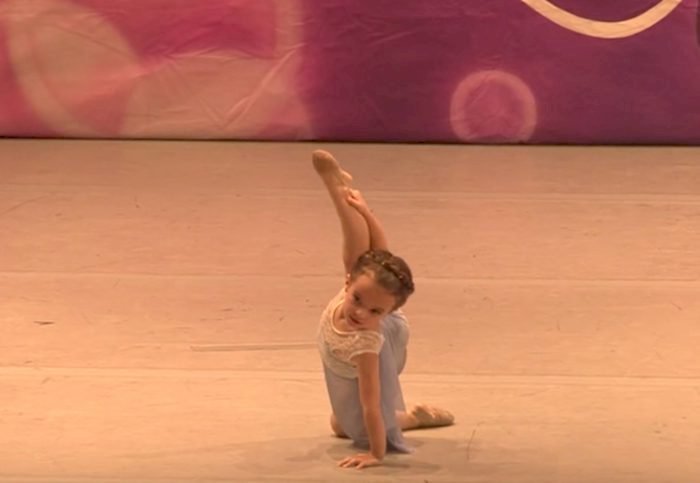 Source: YouTube/ CarmoDance
While other kids her age tend to not be quite in tune with their bodies yet, she was the exact opposite. Even at four, she could effortlessly do splits and tiptoes. Plus, the way she could keep her legs straight as she danced was mesmerizing to watch.
According to the people who personally know Ella, they have seen how she has grown to be a great dancer. From the moment she first heard music, they said Ella had known that dancing was her passion.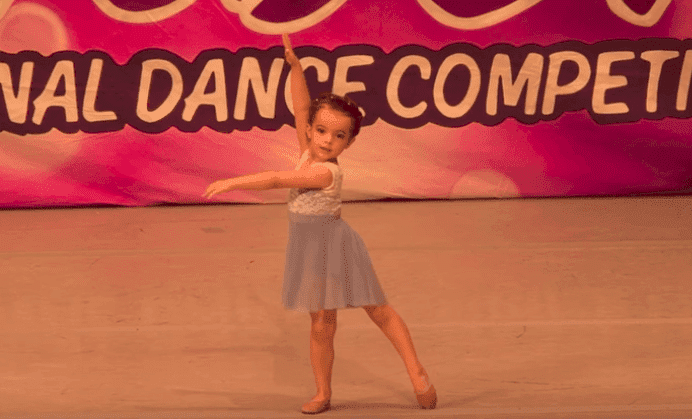 Source: YouTube/ CarmoDance
As she grew older, her parents finally decided to hone her skills and had her take dance lessons. It wasn't long enough when Ella started joining dancing competitions.
Later on, Ella became part of the New Level Dance Company, and she also continued to bag more awards, such as the Regional Mini Miss Ruby Showbiz 2017, Regional Little Miss Step Up 2017, and the Petite Miss Leap Sensation 2017.
Undoubtedly, little Ella has a bright future ahead of her as a performer.
In another story, a 10-year-old girl and her 72-year-old grandfather became viral sensations after a video of them tap dancing together was published online.
The dance was for the granddaughter's recital, and she asked her grandfather if he was interested, and he said yes.
Please fill in your e-mail so we can share with you our top stories!