Young girl shuts down her sister's bullies with a genius party invitation
A 12-year-old young lady named Ava has shut down her younger sibling's bullies with a fake party invitation.
The invitation was astounding to the point that her babysitter took photographs and shared it on Twitter in April 2016.
When Ava found out about how her little sister was being treated, she decided to step in.
However, rather than strike back at the young ladies, the brilliant girl took a creative strategy.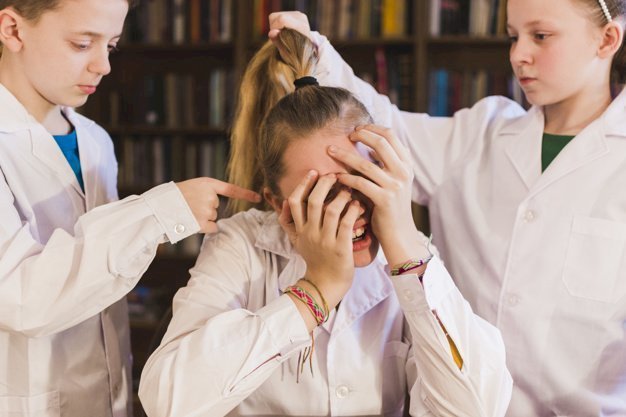 Follow us on our Twitter account, @amomama_usa, to learn more.
Ava then made the bullies a fake invitation. She even got a bit threatening as she took on the three girls who were assaulting her younger sibling.
She intended to lead the bullies to assume that they were in for a fun sleepover with a great older girl.
The party was called "Stop being jerks to my sister."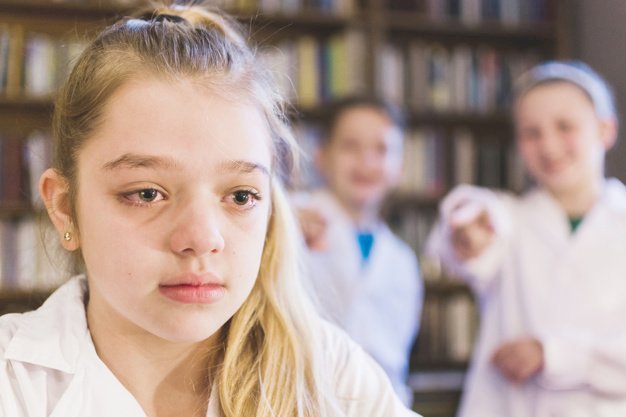 Ava's bright pink card also stated the details of the party:
When: Right Now.
Where: Everywhere
What to Bring: Bring your nasty attitude and throw it right in the trash can.
Why: You guessed it folks, you're being jerks.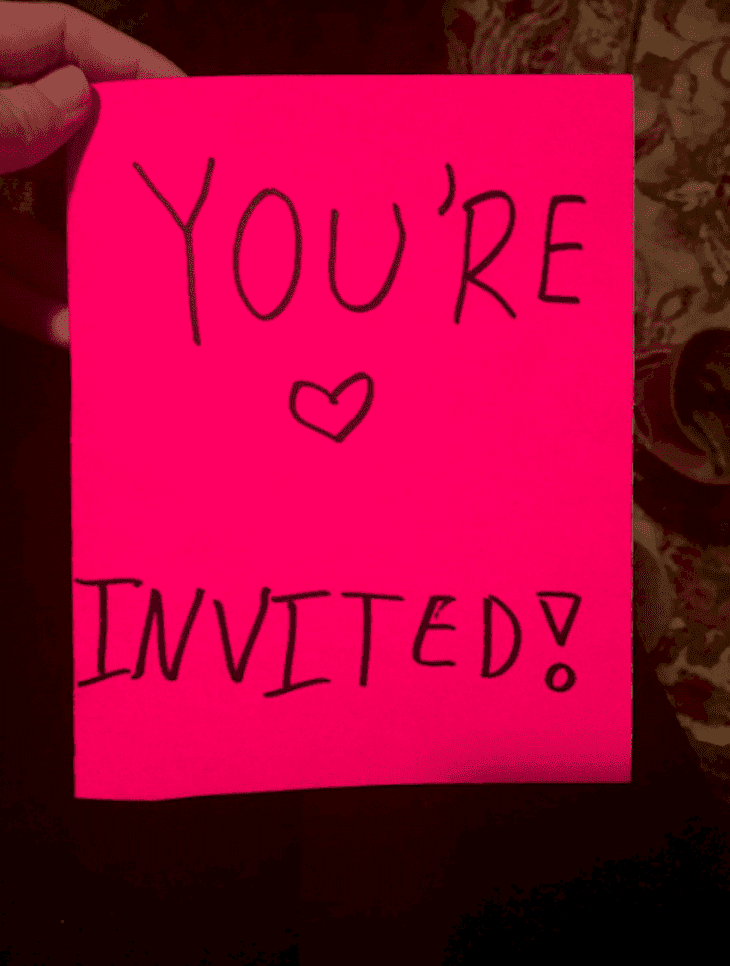 The teen also advised the bullies to RSVP to Ava@kindlyfreakingstop.com. She also included the word "STOP" in 20 different languages on the back of the invitation.
What's more, in the event that they couldn't make it to the party, she let them know, "Don't worry, you are welcome to come to my angry and emotional 7th grader wrath instead!"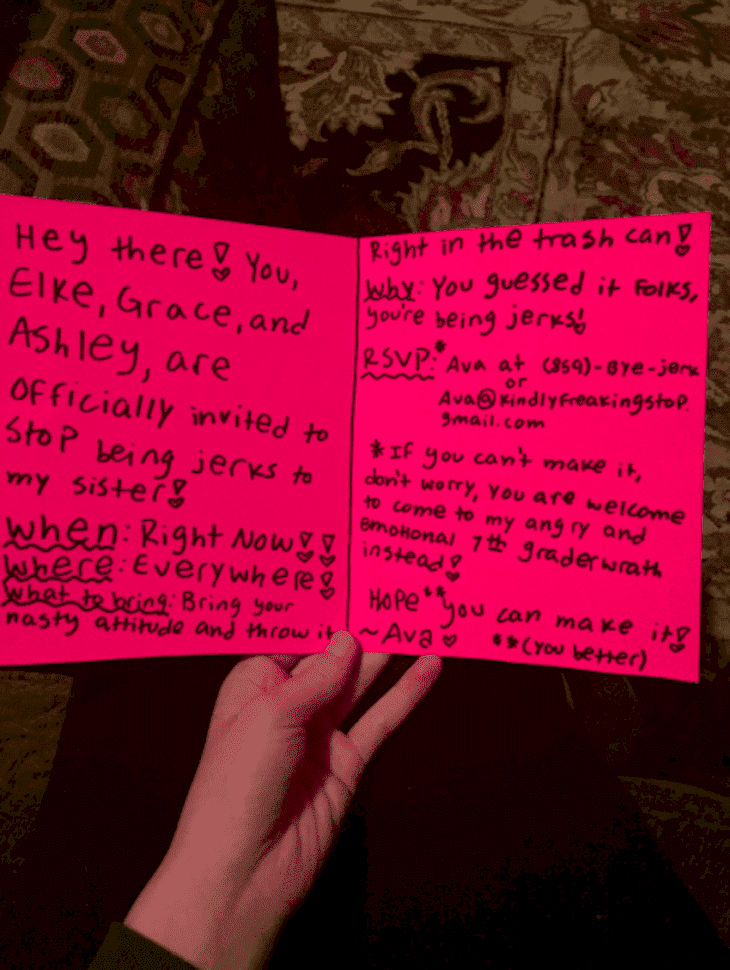 Ava signed off with a "hope you can make it! (you better)."
Her babysitter discovered the card and chose to post it on Twitter, describing it as "savage."
Ava's party invitation quickly went viral. It received over 44,000 likes and over 25,000 retweets. Many people also praised her for demonstrating the genuine power of an older sibling's affection.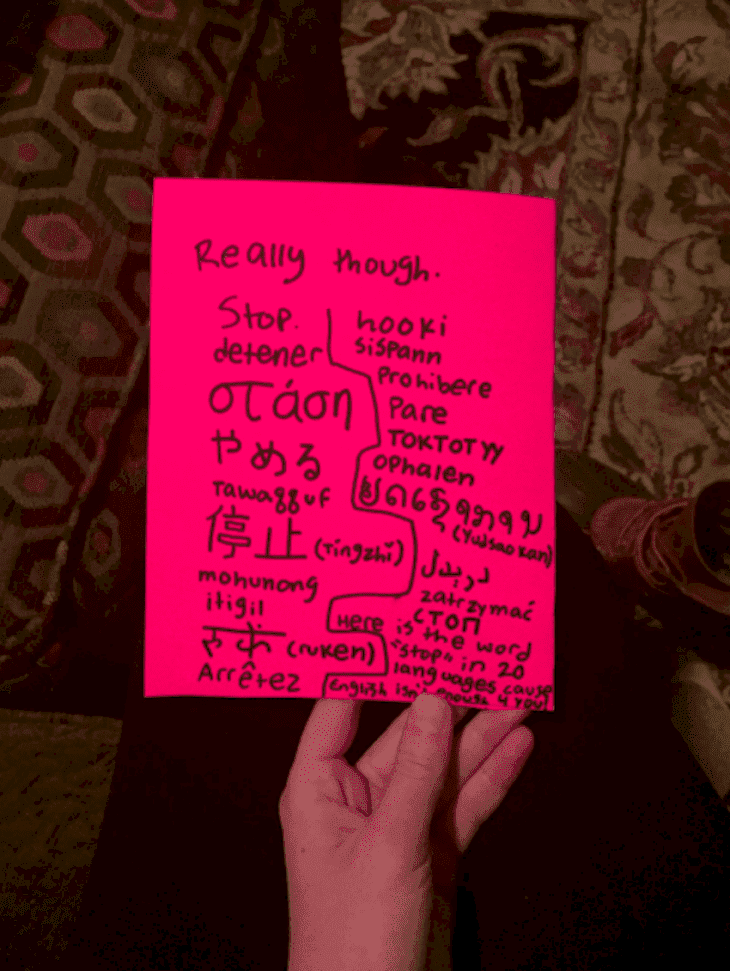 One user wrote, "May I buy her an ice cream? What an incredible big sister!"
"Thank you for sharing family members sticking together. The world needs more of families caring about each other," added another.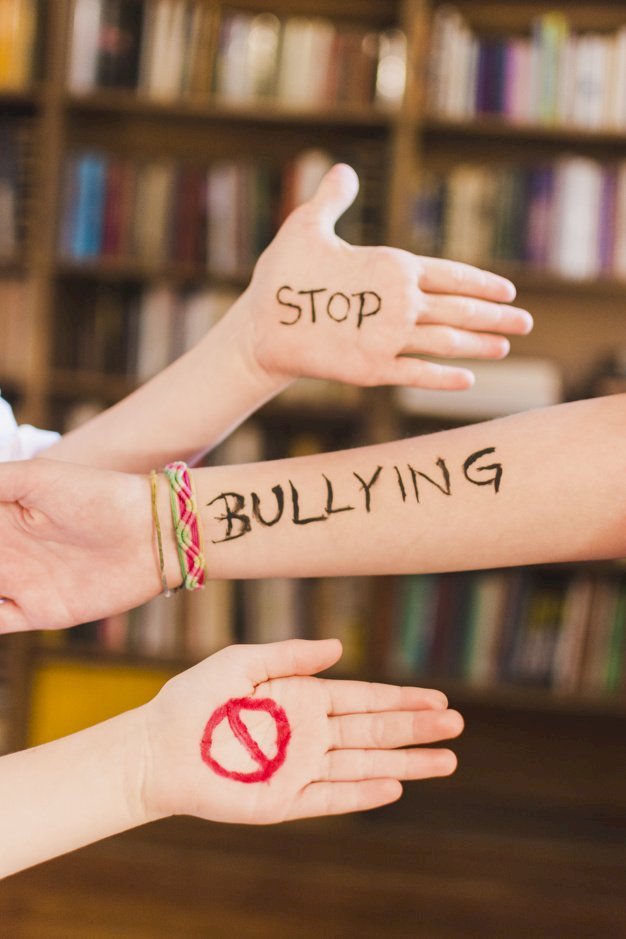 "Seems like that kid is intelligent enough to not need a babysitter," another user commented.
Bullying has taken away so many young lives. A lot of parents have asked for stricter measures against bullying at school in recent years.