Largest 'Mega Millions' jackpot in history's lucky numbers revealed
The Mega Millions lucky numbers are out and everyone is rushing to see whether they were able to win the fantastic prize of $1.6 billion.
The most recent drawing was made on Tuesday night, October 23, 2018, and the record-breaking jackpot was on every gambler's mind.
As reported by CBS News, the numbers drawn were 5, 28, 62, 65, 79 and Mega Ball 5, a unique combination needed to unlock the grand prize.
Follow us on our Twitter account @amomama_usa to learn more.
JUST IN: Winning numbers revealed for tonight's $1.6 billion Mega Millions jackpot. https://t.co/ulrUHTYWwT #MegaMillions pic.twitter.com/EJQU37xYMJ

— ABC News (@ABC) October 24, 2018
NO BIG WINNER YET
So far, no one has stepped forward and claimed the estimated cash value of the jackpot, which is around $913 million, but there is still time.
However, if there is a winner, he or she must claim it before Friday's drawing,  otherwise, there will be a new estimated jackpot record of $2 billion.
Everyone at work tomorrow after not winning #MegaMillions pic.twitter.com/lBZ9yiadAZ

— Peyman (@PeymanJolan) October 24, 2018
SO MUCH MONEY
According to Mega Millions host, John Crown, winning a million dollars is already 'life-changing, but a billion dollars is extraordinary.'
It is pretty safe to say that no one disagrees with that statement considering the increasing search for lottery tickets. Lottery officials believe to have sold 75 percent of them by Tuesday's evening.
me checking my #MegaMillions ticket 147 times thinking that will make the numbers change to the winning ones pic.twitter.com/PddgHImgn1

— 😈🇵🇷 (@JUL2523) October 20, 2018
WHAT ARE THE ODDS
So far, the biggest jackpot ever won was $543 million, scored by a group of office workers from California who chose the winning combination together.
But hitting the nail right on the head is incredibly difficult since the odds of winning the jackpot are 1 in 302.5 million when it comes to Mega Millions and 1 in 292.2 for Powerball.
These Mega Millions numbers make no sense at all. It's like they picked them totally at random. Meanwhile, I made plans for that money. Plans that are going to be hard to unwind now.

— Jonah Goldberg (@JonahDispatch) October 24, 2018
A LUCKY COOKIE
One must be extremely lucky in order to achieve a perfect score, just like Ronnie Martin did after using the same numbers suggested by a fortune cookie that he had bought years ago.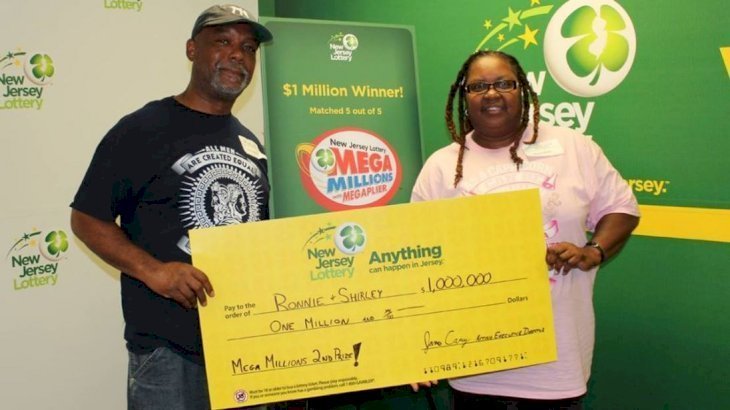 Ronnie, from Long Pond, Pennsylvania, almost didn't believe the gas station clerk when he told him that he had been able to snag the first prize - one million dollars.