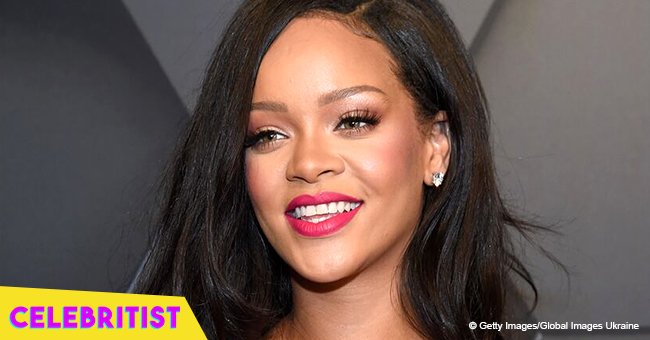 Rihanna turns heads in daring robe, rocking stunning Halloween look in recent video
Rihanna has become the number one competition for beauty bloggers out there with her "Tutorial Tuesdays" videos. The singer's most recent video features a "gothic chic" make up, as she rocked a black lipstick, just in time for Halloween.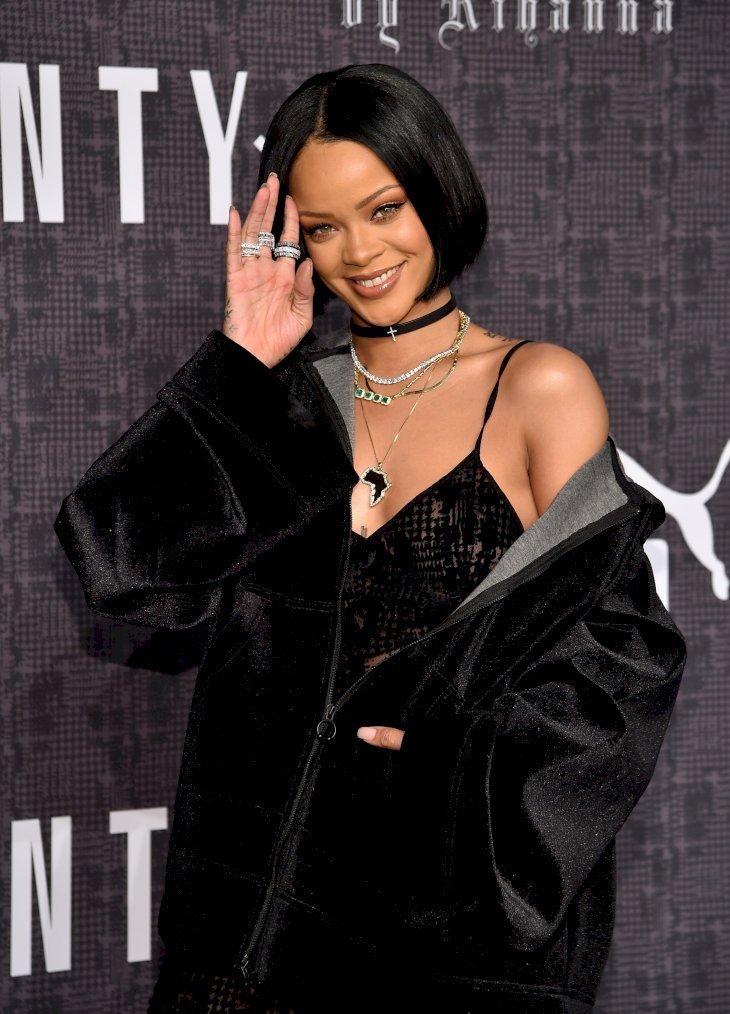 Source: GettyImages/Global Images of Ukraine
The "Umbrella" singer might be keeping her fans on edge as they wait for new music, but meanwhile, she keeps creating exclusive content to promote her extensive beauty line, Fenty Beauty.
As part of a smart marketing strategy to promote the brand, Rihanna is now doing makeup tutorials to show her fans, and potential buyers, how easy is to wear her products and obtain a beautiful result to look just like her.
A "GOTHIC CHIC CASUAL" LOOK
In her most recent "Tutorial Tuesdays" video, uploaded on YouTube, the Barbados born singer created a gothic look wearing the Stunna Lip Paint in the Uninvited shade, an eyeliner, some eyeshadow from her Moroccan Spice Eyeshadow Palette and the CLF Kilowatt highlighter.
Rihanna made a step by step of the fierce but casual makeup, starting with the lip paint in the center of her bottom lip and carefully going through the edges, as she revealed that the secret for a black lipstick relies on the pigment of the product.
"I'm really excited to show you guys how black this black is," she said while applying the matte lipstick. "You know I love black lips, but it only works if it's not sheer."
Then, she explained how to create a "cat eye," wearing her Flyliner. As she revealed that the tip of the applying brush controls the shape of the eyeliner, saying:
"If you want to go thin you just create like really light tension on the brush. If you want to go thicker, just press into the brush slightly. If you want to go even thicker, you press more; then you let it go."
She ended her look with a shimmering highlight on her cheekbone, as she prompted her fans to share their version of the makeup and tag Fenty beauty, just like any other beauty blogger would end their videos.
MAKEUP TO INSPIRE
Rihanna first launched Fenty Beauty last year, with an unprecedented release in 1,600 stores across 17 countries on one day.
The brand immediately earned the praise of people all over the world thanks to the 40 shades of foundation, created to cover even the most traditionally hard-to-match skin tones.
According to the webpage of the beauty line, Rihanna creates makeup to "inspire," and she said:
"Makeup is there for you to have fun with. It should never feel like pressure. It should never feel like a uniform. Feel free to take chances, and take risks, and dare to do something new or different."
The singer recently attended an exclusive event in Singapore to celebrate the anniversary of the Fenty Beauty release, and she looked stunning as usual.
Please fill in your e-mail so we can share with you our top stories!