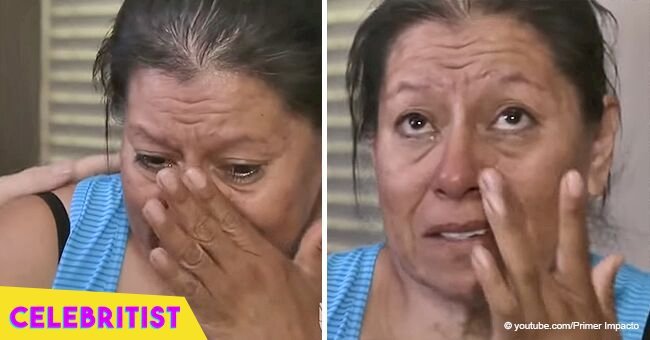 Woman leaves her kids to go look for her husband in the US but discovers that he's no longer alone
A Mexican woman decided to leave her children in her country and go to the United States to check on her husband after he stopped answering her calls. Her life changed completely when she discovered the truth about his absence.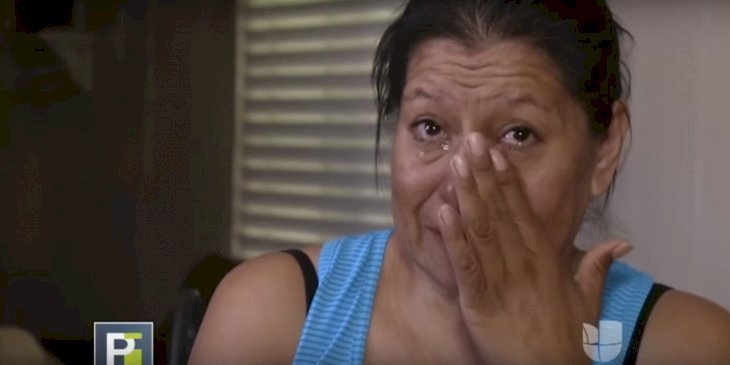 Source: Youtube/Primer Impacto
Elizabeth, a land worker, is a mother of four that had to make some sacrifices after the father of the kids stopped answering their calls and sending money to support their children. Suspecting the worst, she decided to go after her husband in the U.S, only to receive a terrible surprise that confirmed her doubts.
The man had found another woman, something that Elizabeth already suspected because of his sudden change in behavior and the fact that he was avoiding his responsibilities as a father.
Elizabeth revealed her story to Jomari Goyso on the "Jomari Love" segment of the news show "Primer Impacto" on which she was given a makeover to help her reinvent herself and go on with her life, as Mundo Hispánico reported.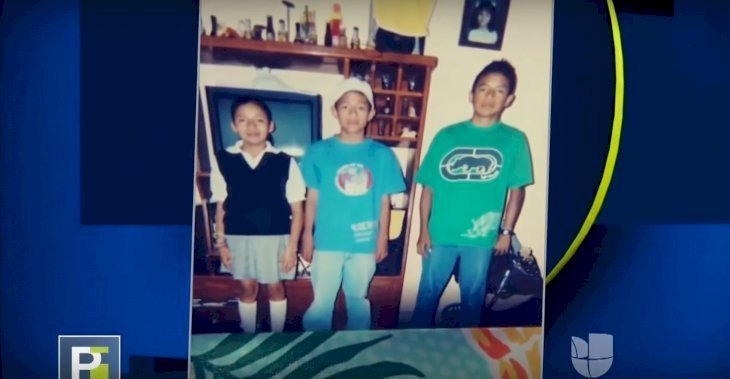 Source: Youtube/Primer Impacto
The woman decided to stay on the American side of the border to earn money working on the land in Lanzaster, California to support her children who were left back in Guadalajara, from where she migrated in 2002.
However, Elizabeth confessed that while her husband's treason was shocking at first, she didn't have the best memories from their marriage, as he was abusive toward her, both physically and mentally.
"I had gained a lot of weight, and I remember he used to say: 'Look at you, no one is ever going to love you.' I believed him, and it made me feel miserable," she confessed.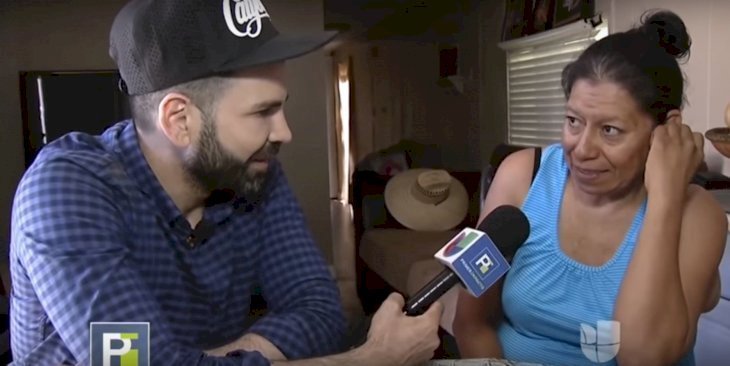 Source: Youtube/Primer Impacto
At some point, Elizabeth had enough of her self-pity and decided that she wouldn't tolerate any more humiliations from anyone, and instead started to focus on the wellbeing of her children.
"After five long years I managed to bring my eldest son to live here with me when he turned 15, but the others had to stay," the woman shared with sadness. And continued: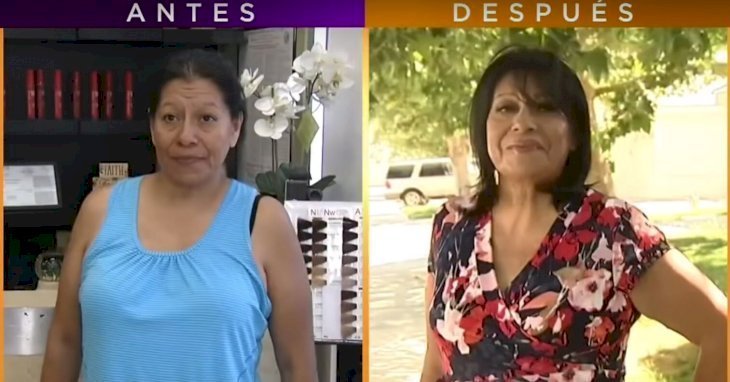 Source: Youtube/Primer Impacto
"I am happy because my children are well and are good people, but my happiness is incomplete, because I have half my kids apart from me, and now I also have grandchildren, and I feel divided."
Now, Elizabeth is looking and feeling amazing after her makeover, and hopefully, she will be able to reunite with her kids in the nearest future.
AN AFFAIR UNCOVERED BY GOOGLE MAPS
According to the statistics, men tend to cheat more than women. However, women are not exempted from having affairs; the difference relays on the fact that women tend to be more careful and sly with their actions not to be discovered by their partners.
Like this Peruvian woman who thought she was safe with her lover but didn't expect the cameras of Google Maps Street View to catch her with the man.
A few years later, the woman's husband was exploring the map around Bridge of Sighs in Barranco, Peru, looking for a romantic place to take his wife on vacation. He then stumbled with the image of a woman sitting on a bench with the head of a man on her lap. He recognized the woman's outfit and silhouette, even though Google Maps had blurred their faces.
The photo was taken in 2013, but when the man confronted his wife, she admitted to had cheated on him back then.
Now, they're getting a divorce.
Google Maps street view was created in 2007 and allows users to explore the roads of 80 countries around the world.
Please fill in your e-mail so we can share with you our top stories!