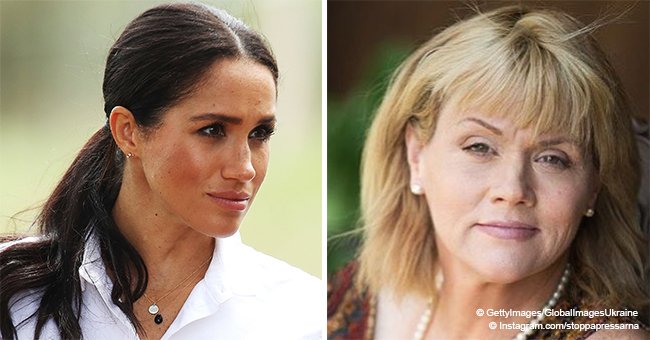 Meghan Markle's half-sister Samantha calls her speech 'delusional,' accusing the Duchess of lying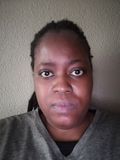 On Wednesday, Duchess Meghan and her husband, Prince Harry visited the University of the South Pacific's Suva campus in Fiji. There, both Royals gave speeches.
However, Meghan's first Royal tour speech was inspirational with her touching on her own university struggles. Now her half-sister, Samantha Markle, has called her speech a lie.
During Duchess Meghan's speech at the university she said:
"I am also fully aware of the challenges of being able to afford this level of schooling for many people around the world – myself included. It was through scholarships, financial aid programs and work-study where my earnings from a job on campus went directly towards my tuition - that I was able to attend university. And, without question, it was worth every effort."
Many people found the speech inspirational and loved the personal touch. However, one person wasn't moved by the message and has criticized Meghan, 37.
For more on this story go to our Twitter account @amomama_usa. On Twitter, Meghan's half-sister, Samantha Markle, 53, claimed the Duchess had left out a key point.
On a post she wrote:
"Dad paid her college tuition! She forgot the most important part of her speech and there are receipts to prove it. I love my sister but this is ridiculous. You can't lie like this, Meg! Delusionally absurd."
She further added:
"Stop the enabling! Do not ever reward a lie it does not matter how fluffy it is! It is wrong and there is no force on the planet that will take this away from my father. She should inspire women with the truth and with gratitude! Roll [sic] model thankfulness and truth, not lies."
Meghan's father, Thomas Markle, 73, has been famously "cut out" of her new life as a Royal. He used to work as an Emmy-award winning lighting director 8 years ago.
Thomas worked on US TV shows like "General Hospital" and "Married With Children" before retiring to Mexico. In one of his many interviews, he claimed that he'd sent Meghan to exclusive private schools from kindergarten onwards.
He also revealed that he'd paid for her $30,000-a-year tuition at Northwestern University in Illinois. Thomas shared that he used his $750,000 lottery winnings for her tuition.
The estranged parent also claimed that he paid Meghan's expensive holidays abroad when she was a teenager. These included one visit to Britain, where she was photographed outside Buckingham Palace.
The Duchess is currently on a 16-day tour of Australia and the South Pacific with her husband.
Just last week, Samantha had appeared to be softening towards Meghan after she heard that the Royal was expecting a baby. At the time she'd shared that "It just makes everything that happened over the last year disappear. I want Meghan to be happy and calm and have peace. Everybody needs to be positive."
She'd added:
"A baby changes everything and softens everyone."
Please fill in your e-mail so we can share with you our top stories!