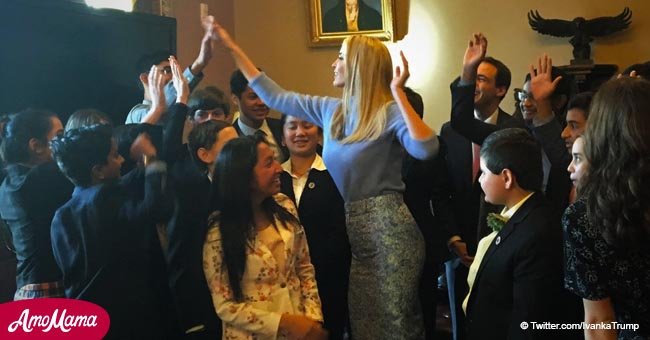 Ivanka Trump looks relaxed two blocks away from Obama's house

The 36-year-old Ivanka Trump was unphased about the bomb threats as she went about her day just two blocks from Obama's house.
She braved the 40-degree morning in pale blue sweater and matching skirt, despite the announcement that an explosive package was mailed to Obama.
Ivanka and family have lived in the same neighborhood for the past two years. Read more on our Twitter account, @amomama_usa.
She later wrote on Twitter that she strongly condemns the attempted acts of violence against Obama and Hillary Clinton.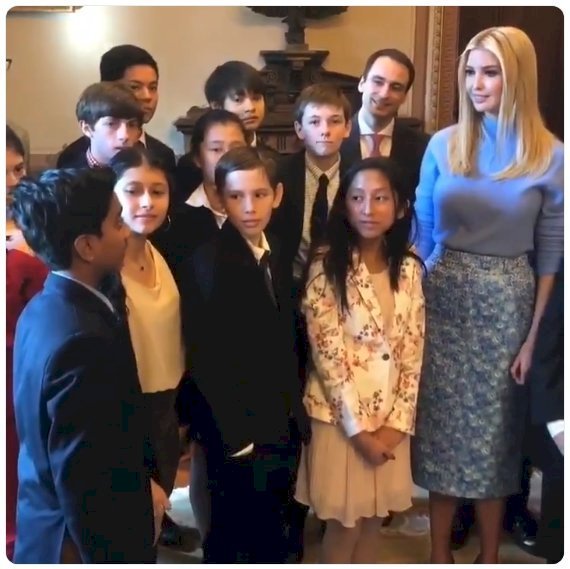 Source: Twitter/Ivanka Trump
She also expressed her gratitude to the Secret Service for intercepting the packages and "for all they do to keep this nation safe."
Soon after that, Ivanka met with a group of students who she described as the "best and brightest, representing 14 states and 29 schools" across the States.
She said they are passionate champions of STEM education and also welcomed them to the White House.
Twitter user said they couldn't take her condemnation of the terror attacks seriously because her father is the reason why the country is in such a mess.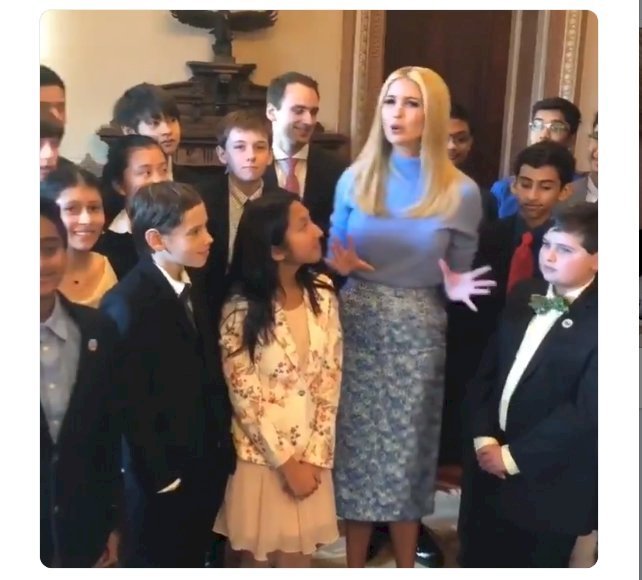 Source: Twitter/Ivanka Trump
Debra Isaacs Schafer said: "Come on Ivanka, talk to your father. He is the cause of what's happening here. His inflammatory rhetoric, speaking of the media as the 'enemy of the people,' applauding 'lock her up' lines. Your condemnation is meaningless. And quite frankly, insulting to our country."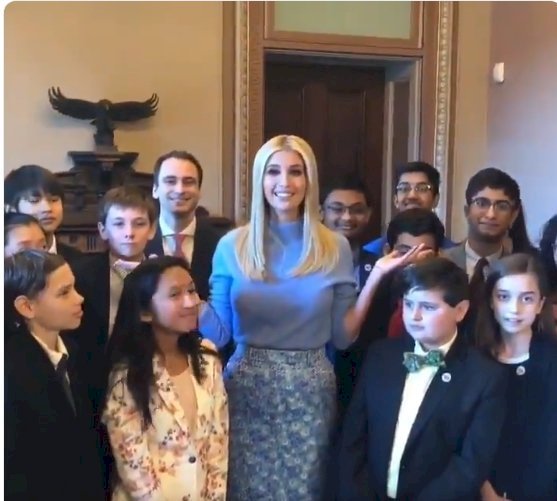 Source: Twitter/Ivanka Trump
Another user said Ivanka's "daddy completely normalized the attacks on CNN," while yet another said Trump's incessant hatred of Obama and Hillary was the cause of all the hate.
The race has been on these past few days to find the bomber behind the packages sent to Obama, Hilary, CNN, and others.
All the devices appear to have been constructed by the same person or group of people, and one device also had broken shards of glass.
Packages were also sent to George Soros and California Congresswoman Maxine Waters.
Please fill in your e-mail so we can share with you our top stories!