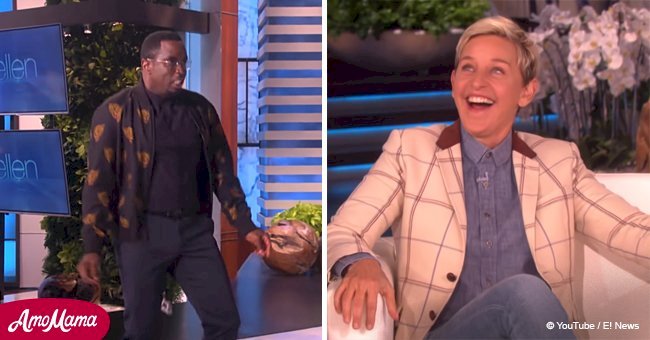 Ellen DeGeneres scares guest in honor of Halloween just moments after he said: 'I'm not afraid'
A guest on the 'Ellen DeGeneres' show on Thursday, October 25, got tested on his claim of not being scared of clowns and got a huge surprise.
Sean 'Diddy' Combs got tested on a rumor that he is scared of Clowns. During an interview, Ellen DeGeneres had with Combs she asks him whether he has a fear for them, but he adamantly tells her that he does not.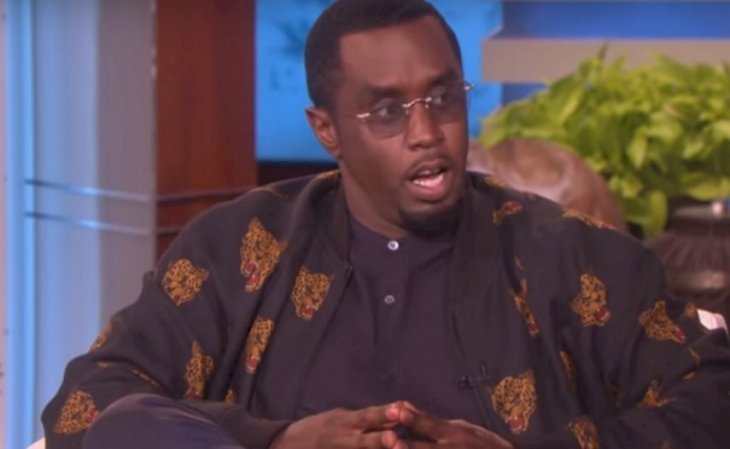 Source: YouTube/ E! News
DeGeneres presses the matter in good humor but he shakes his head and said:
"Impossible. Because I'm a black man. I have so many other things to be fearful of – a clown's not gonna scare me."
Combs barely finished his sentence when a person wearing a clown costume popped up right next to Comb's chair. He jumped up screaming and kicked in karate like fashion and hilariously breaks into a Michael Jackson-styled dance.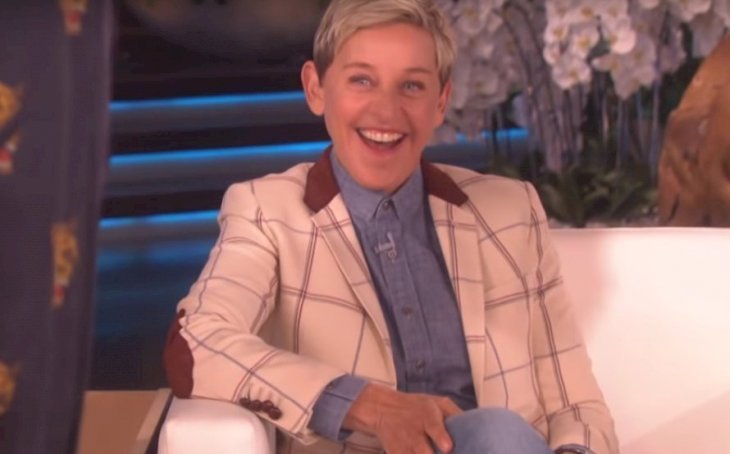 Source: YouTube/ E! News
Read more on our Twitter account @amomama_usa.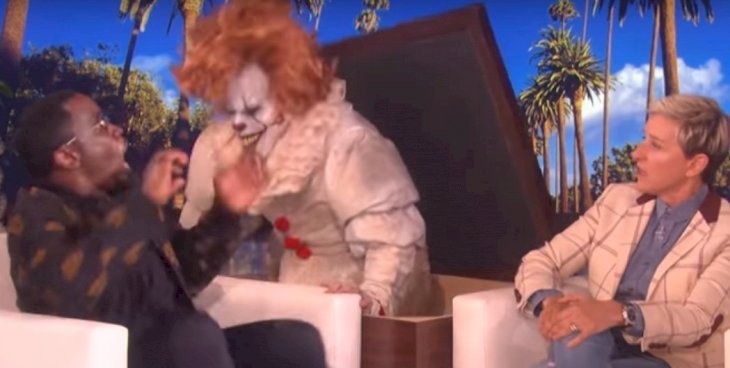 Source: YouTube/ E! News
The audience roared with laughter as Combs composed himself quickly and sat back down and told DeGeneres:
"You know, I woke up this morning, and I said, 'I want my life to be full of surprises, Ellen, I thank you."
Afterward, he noted that DeGeneres affected his street credentials with her funny prank when they replayed the footage, much to the delight of the audience.
DeGeneres had another star on her guest list for the day who revealed something interesting. During her interview with Lady Gaga she told the host that her earlier days were challenging, there was a time she had no manager, and she made a quirky plan in an effort to get herself booked for shows.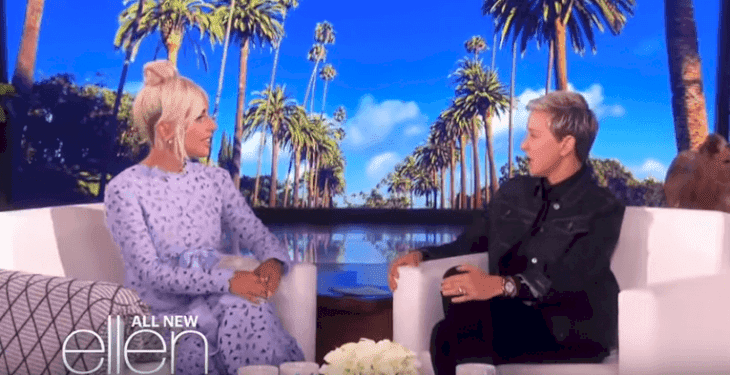 Source: YouTube/ LeakGAGA
She pretended to be her manager as she recalled while speaking with DeGeneres:
"When I started my career, I decided around 19 years old that I was going to go for it as a singer because I couldn't get any jobs as an actress."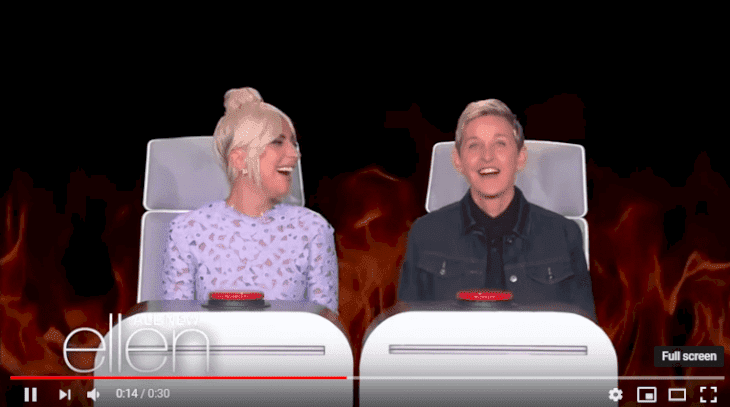 Source: YouTube/ LeakGAGA
Lady Gaga continued:
"I would call someone up and I would be like, 'Hello this is Lady Gaga's manager, she's really hot right now, we would like the 10 pm slot for her if you can for her in.' I used to just pretend I was my own manager to try and get the best gig that I could."
Lady Gaga is about to play the lead role opposite Bradley Cooper in 'A Star Is Born.' The film is also Cooper's directional debut, and fans are looking forward to its release.
It is no secret that DeGeneres loves to play pranks on her guests, and much like Sean Combs, she did not pass on the opportunity to play a prank on Garth Brooks a few shows earlier. The two spoke about his career and performances when the conversation eventually turned in the right direction.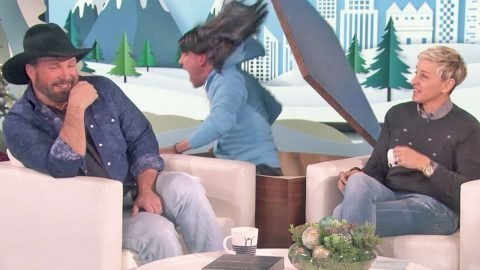 Source: YouTube/The Ellen Show
DeGeneres noted that Brooks had played a prank on one of the producers of this show and asked him if he enjoyed playing the prank. The country star responded that he had a blast, upon which the time for DeGeneres' own prank finally came.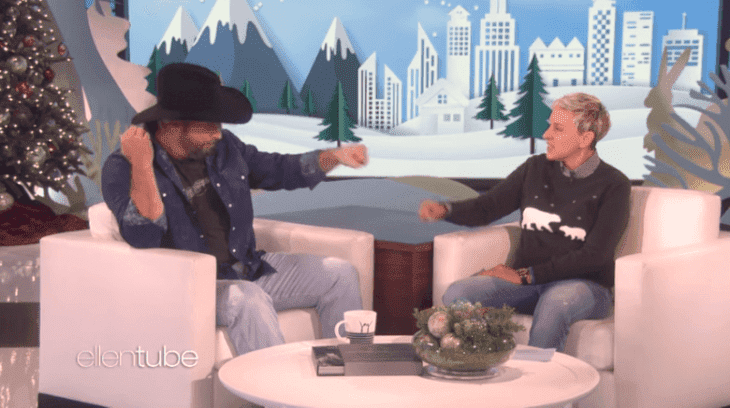 Source: YouTube/The Ellen Show
Garth Brooks was elaborating on the prank he played when suddenly someone jumped out of a box right next to him. However, the country star got no fright at all, in fact, the person that jumped out of the box tried to rush off stage, he tripped on the box and fell, leaving the audience and Brooks in stitches.
While trying to suppress her laughter DeGeneres said:
"First of all, that was the worst scare we've ever done. It didn't work in any way. That was pathetic."
The prank did not have the desired effect on Brooks, but at least Sean Combs got scared enough for both of them.
Please fill in your e-mail so we can share with you our top stories!