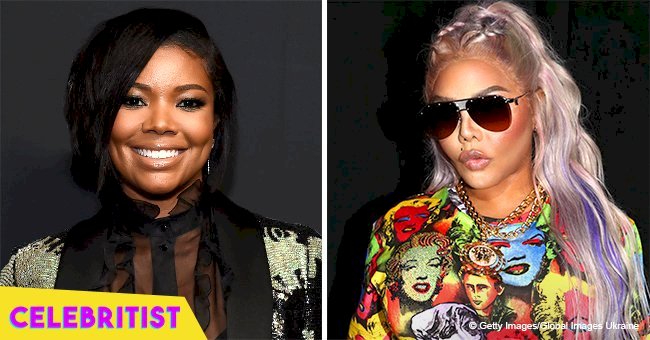 Gabrielle Union shows off sick rapping skills at her '90s-themed birthday party in video
Actress, Gabrielle Union stunned guests at her birthday party with epic rap. She posted a video of that moment from her party to her Instagram.
It is no secret that the gorgeous Gabrielle Union is a talented woman. However, at her birthday party this year she decided to reveal another of her many talents.
She is no stranger to putting on a show. Union is a trendsetter who is always stepping out of her comfort zone.
Her birthday slash Haloween party was a 90's inspired bash. The star dressed up as 90's queen, Gwen Stefani.
Her outfit was made up of red and black checkered trousers, a torso flashing top with Gwen across the front over a red bra. Her makeup was kept simple with Stefani's signature red lip look.
Adding to her outfit was her rock out in the mini video she posted, and the white blonde wig she donned. The entire look scream of Gwen Stefani's unique sense of style.
Gwen Stefani herself took to Twitter to express how impressed she was with the outfit saying,
"@gabunion obviously this made me soooooo happy!! Gx'"
No stranger to nailing fashion, Gabrielle Union is known for her affordable and achievable looks. She recently launched a line with NY and Company.
The line boasts style with extended sizing. It also aims to be affordable and accessible to a wide variety of people.
When she's not a fashion diva, Union is the step-mum to her husband's three teenage sons. While Union herself suffers from fertility issues and has no biological children of her own, she feels as though the boys are her own.
The family is active supporters of the play by #AmericanSon. They play aims to highlight the troubles faced by young black men in American society.
Besides standing together for causes they believe in, they also celebrate together. Her husband took to his Instagram to share snippets of Union's birthday party and thank everyone who helped make it happen.
The highlight of the night, besides Union's mad rap skills, was Lil Kim. The rapper made an unexpected appearance and surprised Union with a performance.
The short performance from Lil Kim ended with a sweet message to her friend and a quick summary of how they met. She revealed their mutual love for nightlife and partying is what sealed the deal in their friendship.
During one of Lil Kim's raps, Gabrielle Union stunned partygoers when she joined in and nailed the rap. In the short video clip on her Instagram, she is seen joining in without missing a single beat.
With her Gwen Stefani costume, epic rap skills and fun personality, Union sure knows how to through a memorable birthday bash.
Please fill in your e-mail so we can share with you our top stories!