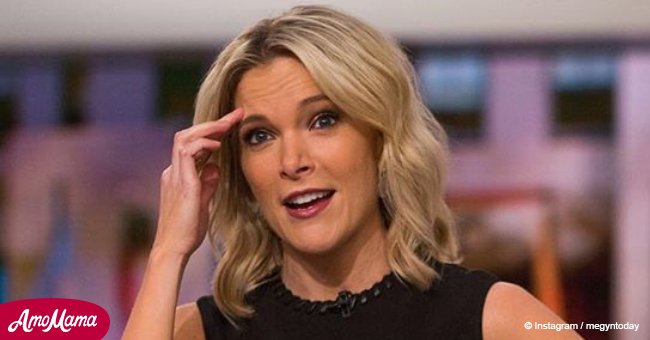 Megyn Kelly slammed by alma mater's students for her 'racist' comments
Megyn Kelly reminisced about Halloween dress-up and started a controversy at her old high school.
Megyn Kelly's hour of the "Today" show was canceled by NBC following comments the anchor made with regards to dressing in blackface on Halloween, reported NBC News on October 28, 2018.
On a show about inappropriate Halloween costumes on October 23, 2018, Kelly defended "blackface" as something acceptable "as long as you were dressing as a character."
She further stated that dressing up in blackface or whiteface was acceptable when she was growing up, and this occasioned a backlash from her hometown.
"You do get in trouble if you are a white person who puts on blackface for Halloween, or a black person who puts on whiteface for Halloween. Back when I was a kid, that was OK just as long as you were dressing as a character."
Megyn Kelly. NBC News, October 23, 2018.
A LETTER FROM MEGYN KELLY'S HIGH SCHOOL
The network received and published a letter from Kelly's high school, Bethlehem Central High School, in which the students denied that "blackface" is or was acceptable in the Bethlehem community, not even on 1988 when Kelly graduated.
They further stated that even their parents had no memory of blackface being worn as a costume on Halloween when they were children.
A STARTLING MISSTEP FROM A POLITICALLY SAVVY COMMENTATOR
Kelly, 47, is well known as a journalist, political commentator, and former corporate defense attorney. She was a news anchor at Fox News from 2004 to 2017 and joined NBC on the "Today Show" in January 2017. For fans, Kelly's inappropriate comment was a startling misstep for such a sophisticated and aware professional.
NO GOLDEN HANDSHAKE FOR KELLY
Kelly signed on with NBC with a $69 million contract, Andy Lack, head of the network, has made it clear in talks with Kelly's attorneys that there will be no payout after her ill-advised racist statements.
AN EXIT FROM NBC UNDER A CLOUD
Lack, who came in for his fair share of criticism for failing to respond adequately to the long-standing harassing behavior of ex-Today co-host Matt Lauer, is now acting decisively in the case of Kelly's racially inappropriate comment.
Her "slip," combined with disappointing ratings, has rung the exit for Kelly's brief sujourn at NBC.
Read more on Twitter Amomama.USA.
A BRILLIANT JOURNALIST DISGRACED
When Kelly announced her departure from Fox News in 2017 and joined NBC News, great things were expected of her.
Kelly started hosting the third hour of the morning show "Today" with her own program titled "Megyn Kelly Today" in September 2017. Sadly her ratings did not fulfill the network's expectations, and the Halloween debacle was the last nail in her professional coffin at NBC.
Kelly's career at Fox News was brilliant. She hosted "The Kelly File". and "America Live", and prior to that, co-hosted "America's Newsroom" with Bill Hemmer, with whom she also hosted Fox News Channel's New Year's Eve specials, "All American New Year".
The woman who was included in the 2014 Time list of the 100 most influential people in the world is now disgraced and will have to fight to salvage her career.
Please fill in your e-mail so we can share with you our top stories!