Meghan Markle shows off her gorgeous legs while being greeted by 'monsters'
Prince Harry and his Meghan Markle paid a visit to New Zealand's smallest national park on the third-last day of their 16-day tour. 
They also visited Wellington's Courtenay Creative, an event celebrating the region's thriving art community. 
Read more on our Twitter account, @amomama_usa. Meghan dazzled those in attendance with her white knee-length tuxedo dress. 
The dress retails for £520, or approximately $665, which she paired with a pair of navy blue heels. Her hair was pulled back in a casual ponytail.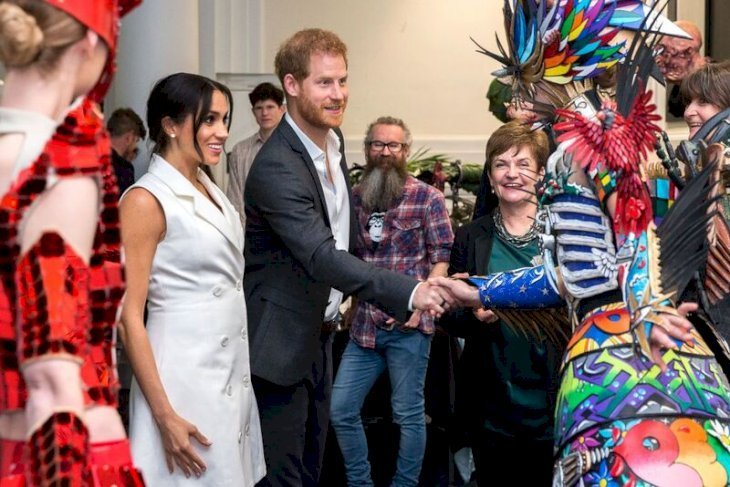 When the royal couple arrived, they were greeted by actors dressed as monsters. Orcs, or rather, Urak-hai orc soldiers from "The Lord of the Rings."
The couple also chatted to a "monkey," which was a 12-year-old actor named Ruby Acevedo.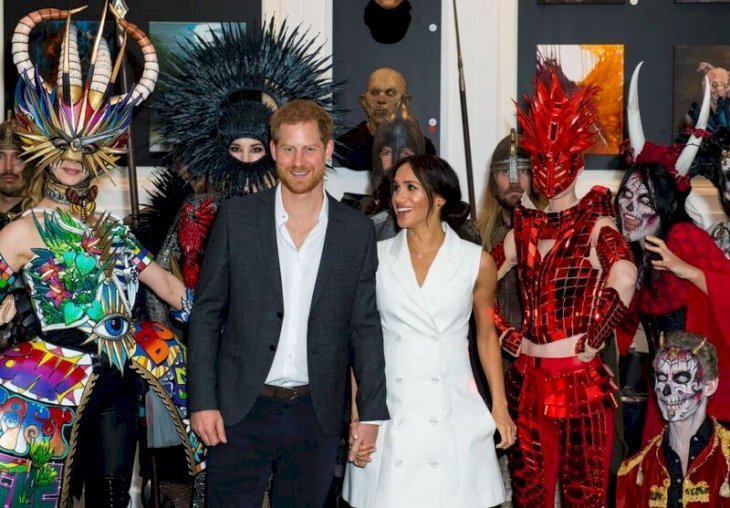 Harry could be heard asking the teen: "You can outside like that?" much to the delight of the crowd gathered around.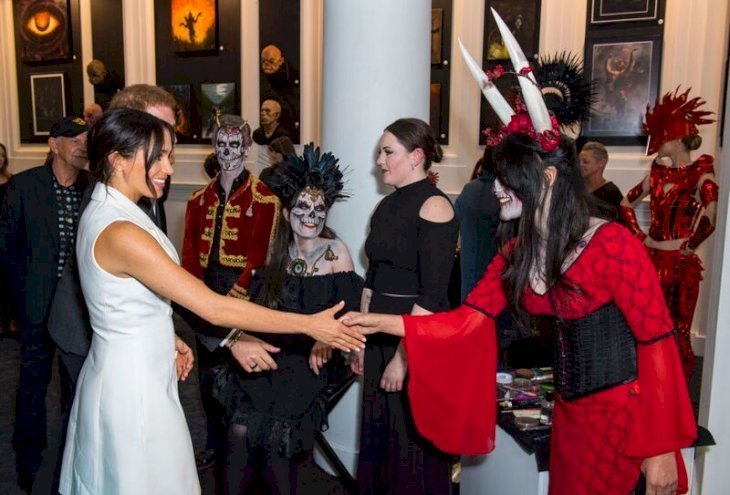 The orcs apologized for "giving theDuchesss a fright" when she arrived at the center. Meghan was visibly impressed and said afterward: 
"It was an amazing experience. They were really nice and it was just a really nice experience to get to meet them and talk to them. They were everything I expected, just really kind."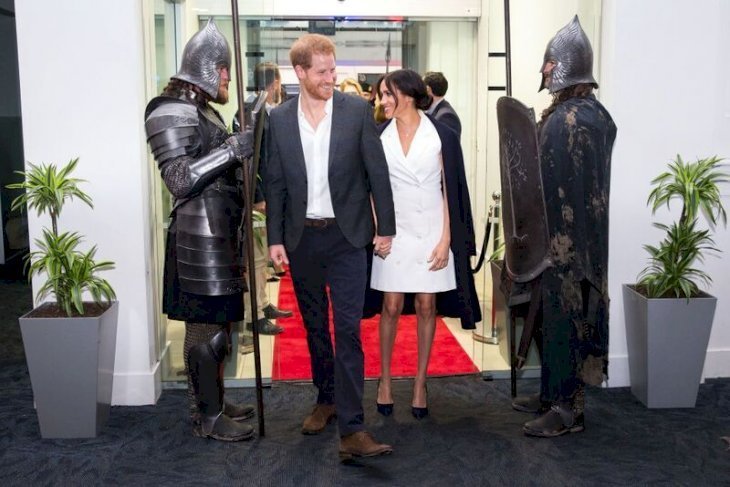 Meghan enjoyed returning to her roots and mingling with the actors and could be seen staring in amazement at their costume. 
Before they left, the Orc actor Mr. Hawker, gifted Meghan with a locally crafted gold necklace with paua shell and diamonds. 
Lord of the Ring! It's not every day (or evening) that Harry & Meghan are greeted by orcs... this evening they visited Courtenay Creative which gets youngsters into film. pic.twitter.com/Ebs2YUKluv

— Emily Andrews (@byEmilyAndrews) October 29, 2018
This is the third-last day of their 16-day royal tour and Harry told locals that it was a blessing for him, Meghan and their "little bump" to be in New Zealand. 
Meghan Markle steps out in style wearing chic trench coat in New Zealand https://t.co/XhuGZ90dyl pic.twitter.com/xdaPpBfxIG

— The Mirror (@DailyMirror) October 28, 2018
Earlier that day they also paid a visit to Maranui Cafe where they met with the local youth to discuss mental health projects operating in New Zealand. 
Before leaving, Meghan arranged with the owner of Maranui to give their leftover cake to some of the students gathered outside the cafe.