Meghan Markle provides sweet treats for little fans waiting outside a cafe
Excited students gathered outside a local cafe where Duchess Meghan was dining were treated with cake. 
Harry and Meghan met with local students at the Maranui cafe. The teens work tirelessly toward alleviating the plight of those battling mental health.
The youth volunteer their services online and through various outreach programs. Read more on our Twitter account, @amomama_usa. 
Both Harry and Meghan skipped the coffee, with Meghan opting for a tea and Harry sticking with a tall glass of water.
Before leaving, Meghan arranged with the owner of Maranui to give their leftover cake to some of the students gathered outside the cafe.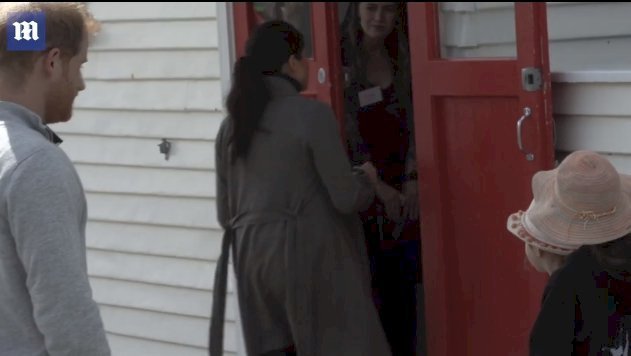 Correspondent for the Sun, Emily Andrews, shared the duchess's kind gesture on Twitter and wrote in the caption: 
"These gorgeous kids were waiting outside the Maranui cafe, and Meghan sent an aide back into the cage to scoop up all the yummy cakes that she & Harry didn't eat, to be given to the kids!"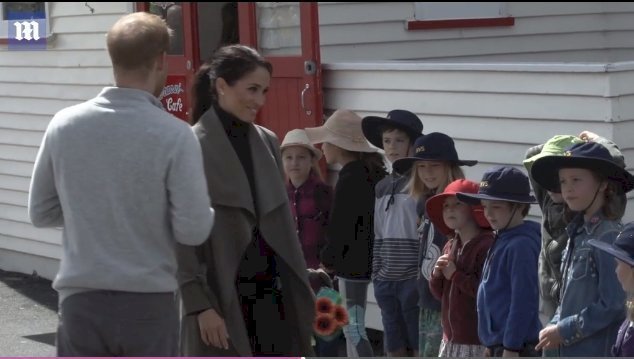 She added, "All together now "Ahhhhhhh," and two cake emoji's for good measure. 
Fans and followers took to Twitter to share their thoughts, with a user known only as Minhee saying "these children are adorable!" She added: 
"Meghan is so thoughtful and kind. Love that about her!"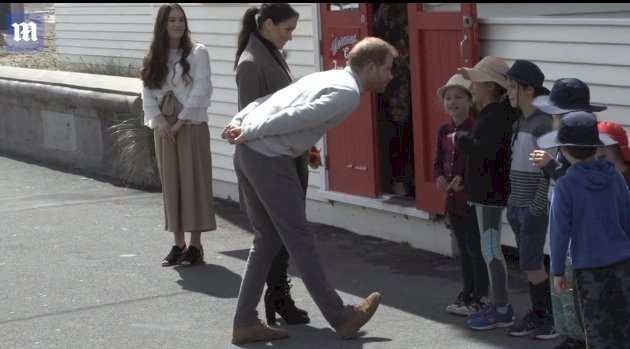 Lance and Lea Williams thanked the duchess for giving the "kids a free feed" while Kaye said the kind gesture proves how thoughtful and sweet the duchess is.
Judy A Bernard said the cake looked delicious and added that the royal couple loves everybody. She continued: 
"These children will always remember this. We need kindness like this in USA. Meghan and Harry needs to come and visit us and teach the Outhouse a thing or two about kindness. Spread the love."
Later that day, Meghan and Harry visited Wellington's Courtenay Creative, an event celebrating the region's thriving art community. 
They were greeted by actors dressed as orcs and monkeys, inspired by the film "Lord of the Rings." 
Earlier this month, Prince Harry introduced Meghan to his biggest fan, the 98-year-old war widow Daphne Dunne, whom Harry met three years ago. 
When he is in Australia, the prince makes time to meet with Dunne, and it was sweet moment when he got of introduce her to his wife.