Willie Nelson's handsome son sounds just like him while singing father's legendary song
Lukas Nelson brought the house down with an incredible rendition of his legendary father's song.
In 2013, Lukas took over the microphone to sing "Always On My Mind" during a late-night jam session.
A lot of people don't know that Willie Nelson's son is deep into the music scene. The talented man is part of a group called "Lukas Nelson & Promise of the Real."
In an unexpected performance, Lukas sang his father's hit song without the backup for his band. He has a soulful voice which enough to turn everyone into a full-fledged fan.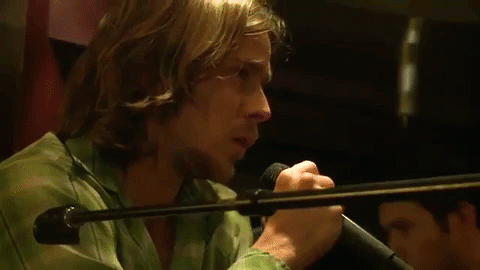 Follow us on our Twitter account, @amomama_usa, to learn more and scroll down to watch the video below.
Though Lukas' father released the original version of the song more than three decades ago, it still has a way of touching the people listening to it.
Lukas Nelson & Promise of the Real tour the country regularly and share their music with the fans.
The band consists of Lukas (lead vocals, guitar), Anthony LoGerfo (drums, percussion, vocals), Corey McCormick (bass guitar, vocals), Jesse Siebenberg (guitar, vocals), and Tato Melgar (percussion).
They have been the regular backing band of Canadian musician Neil Young since 2015.
To date, the American rock group based in California has recorded two studio albums with Young - The Monsanto Years (2015) and The Visitor (2017).
In 2007, Lukas moved from Paia, Hawaii to Los Angeles to attend Loyola Marymount University.
He met drummer LoGerfo at Young's concert in early 2008 and shortly after, they started playing music together in Seal Beach, California.
In October 2008, Lukas decided to form Promise of the Real when he dropped out of college to pursue his music career full-time.
In the fall of 2008, the rock band played its first shows. They became an opening act for Willie Nelson's tour in January 2009.
This year, they appear in the remake of the classic Hollywood film, "A Star is Born," as Bradley Cooper's band.