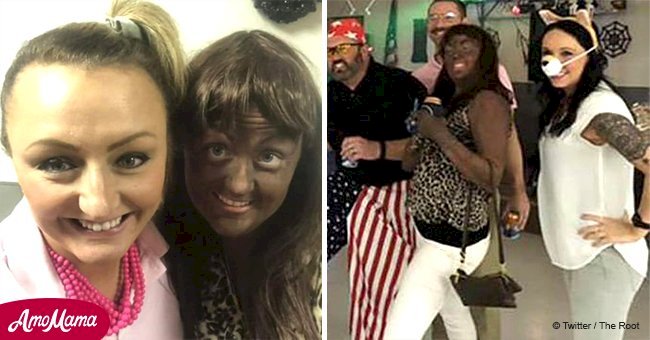 Elementary school teacher investigated for wearing blackface 2 days after Megyn Kelly's comment
The first-grade teacher from Iowa under investigation after a photograph of her wearing blackface for her Halloween costume was posted on the internet.
Megan Luloff, who teaches at Walcott Elementary School in Davenport, allegedly dressed as the African-American character Lafawnduh from the comedy movie "Napoleon Dynamite" released in 2004.
As part of her costume, Luloff covered her face, neck, arms, and legs with a black smear. Her action is currently the investigation by the Davenport School District.
Luloff wore blackface while attending a party at an American Legion Hall in Walcott. Other guests of Luloff's group were also dressed as the 2004 movie's character.
Follow us on Twitter to learn more.
Besides blackface, she also donned a wig, leopard-print blouse, white pants, and heels as part of her LaFawnduh costume.
According to Quad-City Times, Davenport Superintendent Art Tate stated that wearing of blackface is inappropriate in any circumstance by any person.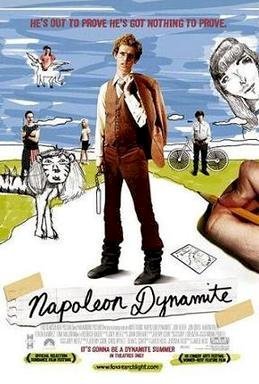 Source: Wikipedia
The vice president for the district's school board, Linda Hayes, also deemed Luloff's action to be "in very poor taste, not to mention totally out of line with regard to professionalism." She further exclaimed, "I cannot clearly articulate how offensive and appalling it is to people of color."
She also explained how the school board was working hard with professionals from all over the country as well as within the state to resolve the problem of disproportionality and racial bias. But the fact that one of the school's own staffs was "fueling" the fire with blatant racism was unacceptable.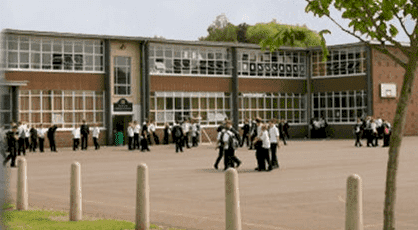 Source: Wikipedia
For African Americans, such images of putting on black smears on one's body give the message of fear and trauma. It also relates to another movie on racial bias named "Birth of a Nation," in which black people are criminalized.
The president of the Iowa-Nebraska NAACP Conference of Branches, Betty C. Andrews, stressed on the sad fact that the person involved in such an activity is a teacher, who is expected to provide a safe and equitable environment in her classroom.
She further stated that the incident was not taken lightly by any member of the board and will decide on the best way to address the issue following further investigation.
The incident has occurred following only a few days after NBC talk show host Megyn Kelly made the controversial remarks about blackface. She told on her show "Megyn Kelly Today" that there was nothing inherently racist about wearing blackface.
Only hours after she made the controversial remarks, her show was canceled by the television network NBC. She was also condemned for her comments by her co-actors.
Please fill in your e-mail so we can share with you our top stories!