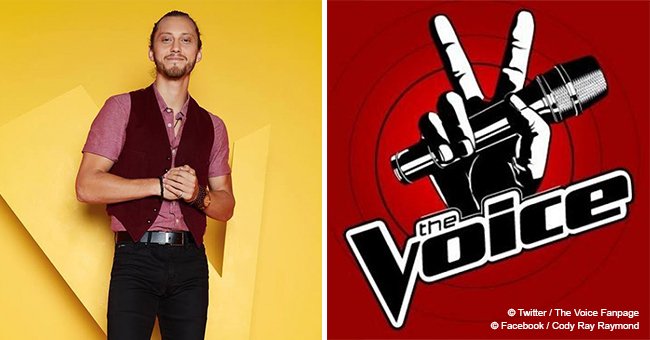 'The Voice' fans react after Cody Ray Raymond unexpectedly exited the show
Citing "personal matters" as the reason for this, the fan favorite contestant surprised everyone on October 29 when his early departure from the singing competition was announced.
Show judge and coach Kelly Clarkson, delivered the heartbreaking news to the public in the most recent episode of "The Voice." The announcement of Raymond dropping off from the competition just before the Knockout Rounds shocked the audience.
The 27-year-old Army veteran charmed the judges and the public since his incredible Blind Audition. He conquered both Jennifer Hudson and Clarkson with his performance and decided to join Team Kelly. Read more on our Twitter account @amomama_usa
Displaying a unique talent and a magnetic personality episode after episode, Raymond went on to become one of the show's frontrunners, so his decision to quit the competition not only baffles but worries his loyal fans.
Without giving further details, the singer took to social media to thank his supporters and used the opportunity to let everybody know that he and his family are alright.
"To all my supporters and new fans, thank you all for the love sent my way on my journey so far, but due to personal matters my chapter with The Voice has come to an end. I'm well and my family is well. Stay tuned for new music coming! Sending love right back."
-Cody Ray Raymond, Facebook, October 25, 2018.
After hearing the disappointing news Raymond's fans lamented his exit from the show and questioned his decision while at the same time praising him for his outstanding run.
"I truly hate you had to leave the show you was really good," tweeted Sandy Powell. "I am acutely crying at the fact that @codyrayraymond had to leave the voice for personal reasons. I hope everything is okay. You are such an amazing singer and I could definitely see you going far on @TheVoiceABSCBN" wrote user "Chayann."
One fan was angry at Raymond for leaving without a proper explanation and reminded the contestant that many people would have given anything to have the opportunity he just let go.
"Be honest. Is it because the shows format or show biz too demanding? Ur fans wana know. U were a frontrunner & to just leave like that is shady! Makes no sense & to say 'personal reasons' is a cop out! U took a spot someone else should've got," wrote user "TMac.
As Country Rebel points out, as outrageous as this may sound, Raymond is not the first "The Voice" contestant to leave the show mid-season. In a similar move, Season 14's Hannah Goeble left the competition just before Battle Rounds.
"As many of you have now heard, I left this season of The Voice due to personal reasons. I want to assure everyone that I am well; I still have my voice and am looking forward to a long music career and recording original songs in the near future," said Goeble back then.
It is always hard for the fans of a show when they find out that their favorite star will no longer appear on the screen, and it doesn't matter whether it is a reality or a fictional series.
Since her character Linda Reagan was said to have died in a helicopter crash in an event that happened off-screen and seemed to contradict Carlson's recent declarations about her future in the series.
These facts prompted the fans to suspect that there was some kind of drama happening behind the cameras that forced Carlson to separate herself from the show, but her way of saying goodbye to the series and her fans didn't mention any kind of trouble.
There are many possible factors that make someone in the entertainment business leave behind what seems like a golden opportunity to all of us from the outside, and things are way more complex than what we see on the screen.
Please fill in your e-mail so we can share with you our top stories!