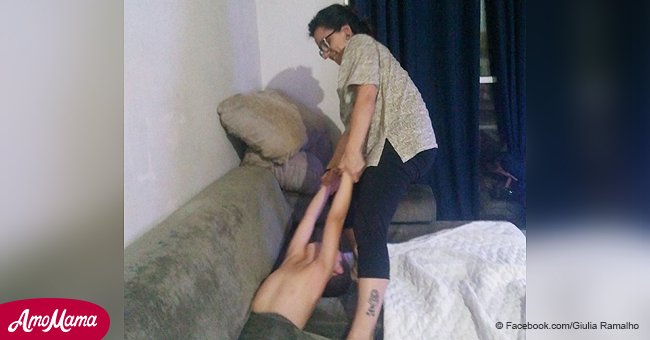 Hilarious video of mom and child's head popping out of a sofa

This Brazilian child wanted to become Internet famous and all it took from him was a single act of mischief to making his dream come true, making us all laugh out loud in the process.
A video shared in social media has gone viral in Brazil, where thousands of netizens have been having a blast over the antics of a 6-year-old who got unexplainably stuck up to the neck in a couch.
As the child's mother Caroline and her aunt Giulia told Buzzfeed, little Davi was playing with his younger sister in the living room when the events unfolded. Read more on our Twitter account @amomama_usa
"I was in the bathroom and I heard some really loud screaming, and my mom called for me, laughing her ass off. When I came into the room, you could just see his head poking out," Giulia told the viral news outlet.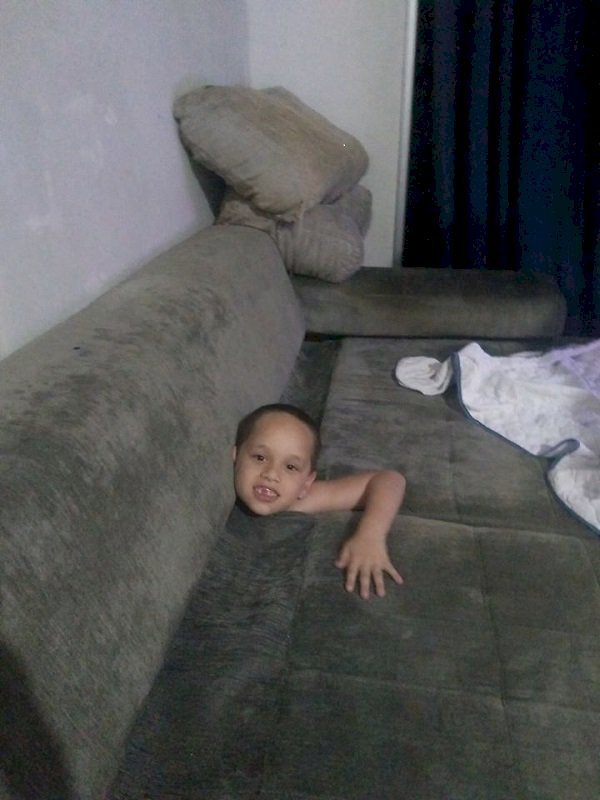 Source: Instagram/dalessandrodavi
Apparently, Davi was trying to find a coin that had fallen behind the seat and somehow ended up with his entire body inside the couch, and was later unable to get out of there.
The family revealed that after a couple of minutes passed, Davi was starting to be scared, but he soon laughed it out as he saw that everybody at home found his situation to be funny.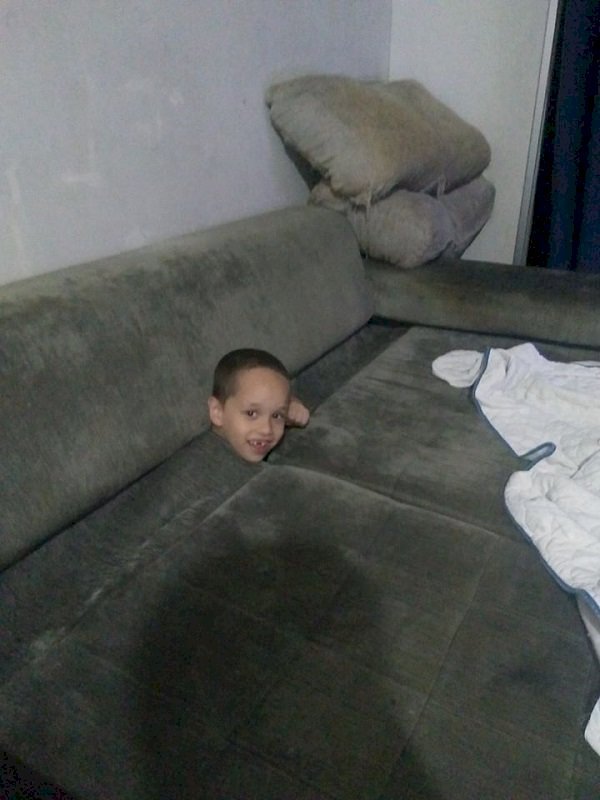 Source: Instagram/dalessandrodavi
It was Davi's aunt Giulia who captured photos and videos of her nephew's latest adventure and posted to Facebook and Instagram, where the proofs of this naughty boy's ordeal went on to gather thousands of visits.
Fortunately, "grandma" was there to help as usual, and she became responsible of helping rescue Davi from the trap he stepped in. But what started with a little drama soon became a funny activity that involved the entire family.
As Giulia put it, Davi unexpected adventure ended up paying off, for at least the child could find the coin he was looking for when he nearly disappeared under the cushions.
In fact, he got much more than what he was looking for, as for his complete surprise he became a national celebrity in his country with the viral post.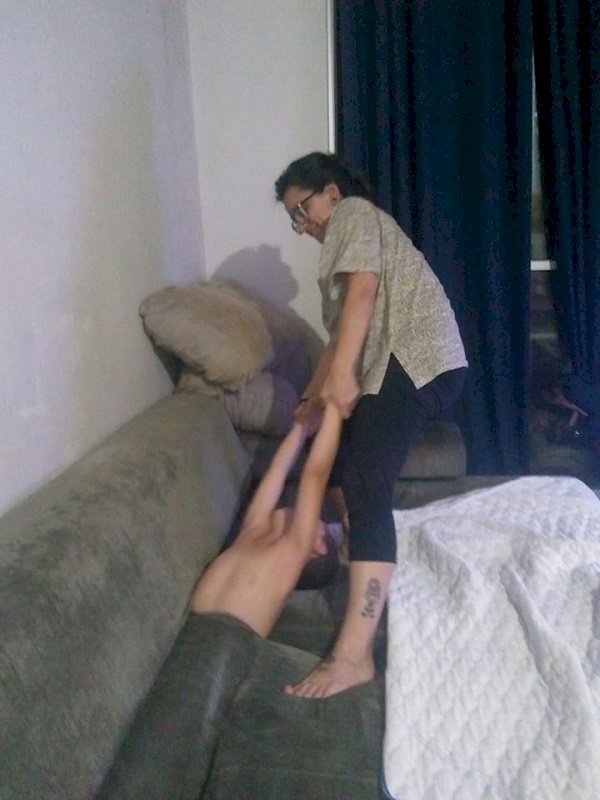 Source: Instagram/dalessandrodavi
According to Davi's relatives, he always showed interest in being a famous "youtuber," and he has made the first step towards online stardom inadvertently as he was innocently fooling around with his sibling.
Davi even has his own YouTube channel already, where he shares his newfound fame with his little sister Sophia, with the two frequently appearing together in cute and funny videos.
As for Davi's rescue, everything went fine in the operation lead by his grandmother, and the struggling troublemaker was finally freed from his uncommon prison.
Nowadays, people become famous for the most unexpected reasons, and even those who have actually dreamed of enjoy at least a temporary fame soon find themselves seeing their dreams coming true when something goes "wrong."
Such was the case for a teenager that followed thousands of others by taking part in a dangerous Internet dance challenge only to be caught on video right when her angry mother interrupts her and slams her over her homely chores.
What seemed to be an embarrassment for this girl ended up being the key to her mother's entertainment Facebook page, with thousands sharing the hilarious clip and the incident making it to the news.
Please fill in your e-mail so we can share with you our top stories!