Girl asked grandfather with Alzheimer's to dance and he proved that age is just a number
Rachel is a young woman who is responsible for taking care of her then-93-year-old grandfather. He needed care because he has Alzheimer's.
A viral video of the grandfather-granddaughter pair has been making the rounds on social media because of two things, the pair's bond and dancing skills.
Rachel spends her days taking care of her grandpa who is more than 9 decades old. She's responsible for making his meals, cleaning his home, and even takes him out for walks.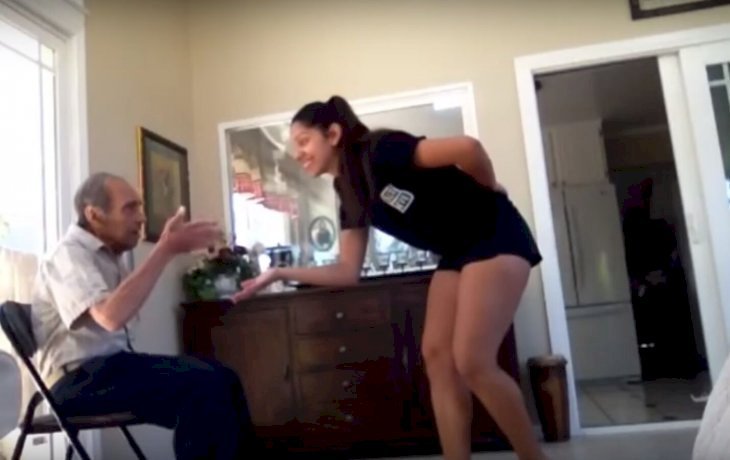 Despite the big responsibility, Rachel still makes time to have fun with her grandfather. Their video has gone viral with them showing their adorable dance moves.
A YouTube user named "Entergalactic" is one of the many people who've shared the video of the two.
The user uploaded it on in November 2015. The clip is a mash-up of two different occasions when the pair are seen dancing to "Cheerleader" by OMI.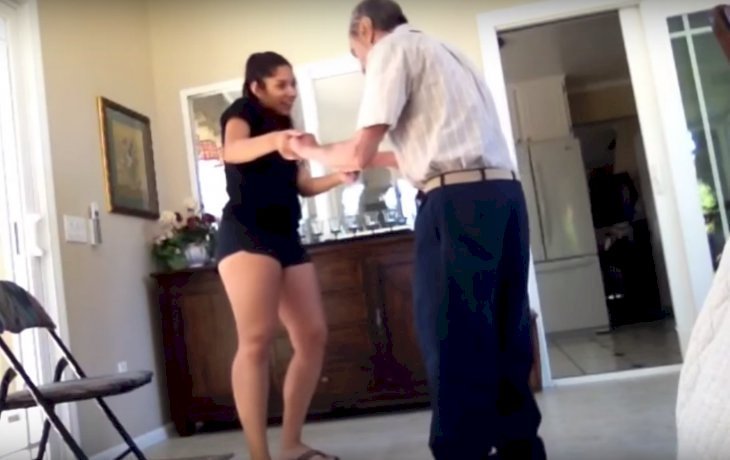 It starts off with Rachel reaching out her hand to her grandfather inviting him to dance with her. Her grandfather is definitely up to the challenge as he takes her hand.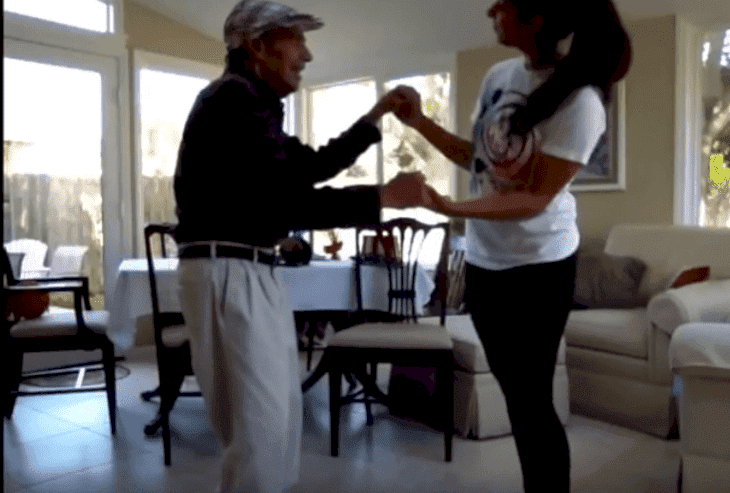 Rachel enjoys their session so much that the clip shows that she even moves furniture around to give them ample space to move around. Despite having Alzheimer's, the old man sure knows how to dance.
At one point, he's seen clapping for her as he's impressed by her moves. He even mimics the dance steps that she tries to teach him all the while smiling with joy.
The video has been viewed by more than 170,000 people.
According to Alheimers.Net:
"Alzheimer's is the 6th leading cause of death in the United States. It is the only disease in the 10 leading causes of deaths in the United States that cannot be cured, prevented, or slowed. One in 10 Americans over the age of 65 has Alzheimer's."
Another senior man who's proven that age truly is just a number took the Kiki Challenge. The challenge shows people dancing to Drake's "In My Feels" song.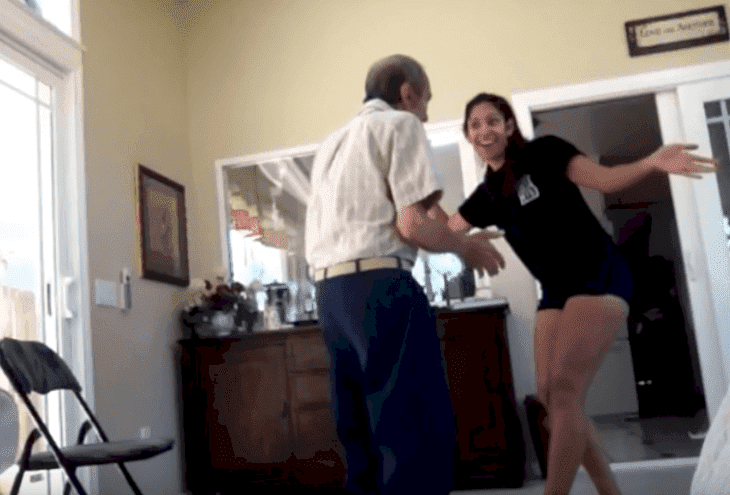 The viral sensation involves a person jumping out of a moving car and dancing next to their slow-moving car. A 93-year-old grandfather accepted the challenge after seeing his grandson do it.
The old man didn't jump out of the moving car but he did move and shimmy along to it. For more on this story go to our Twitter account @amomama_usa.