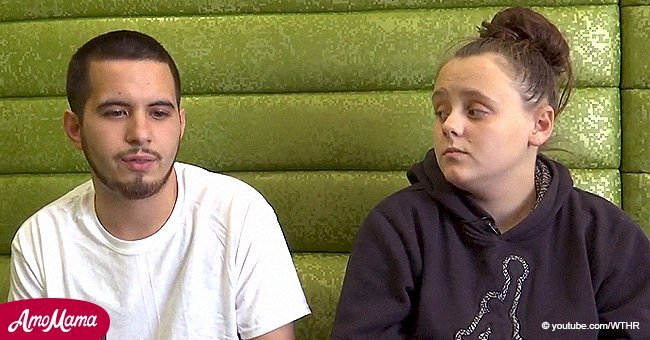 Weird illness leaves 2-year-old a multiple amputee
Jeremiah Thompson was forced to undergo up to four amputations after an unknown illness attacked his body mysteriously.
According to Fox 59, the little boy was playing at a park in Indianapolis, running and jumping around, even just a few days prior to sick in late September earlier this year.
The parents lived through a nightmare as they watched their boy's body being taken over by the bacteria. It might have started out with a simple fever but it quickly got escalated to a near-death illness situation.
After huge levels of emotional stress, the parents accepted the traumatic fact that he could only be treated through a quadruple amputation. It definitely was a life-altering decision for the young boy, but it also saved his life as claimed by the doctors.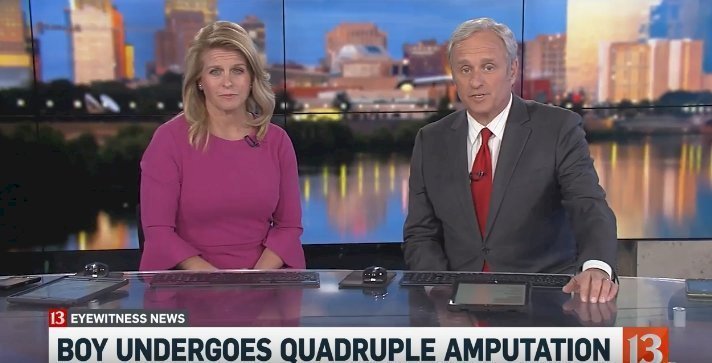 Source: YouTube/WTHR
Follow us on Twitter to learn more.
Thompson's mother, Ashley, explained that her son had a fever of 104, which made her doubt that something was wrong. She took him to the hospital but the sickness had already started accelerating by that time.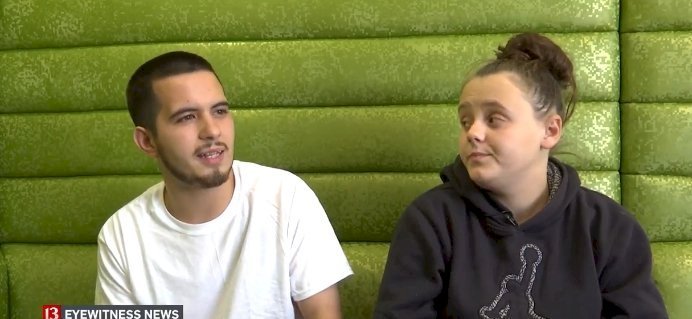 Source: YouTube/WTHR
"And my son's covered now from head to toe in these purple like and it wasn't little dots now it was big ole blotches that was just taking over. It was scary," Ashley told Fox 59.
According to the pediatric ICU team at Riley Hospital for Children, they had to give Jeremiah antibiotics immediately to kill the bacteria before it killed the little boy, which was their first priority.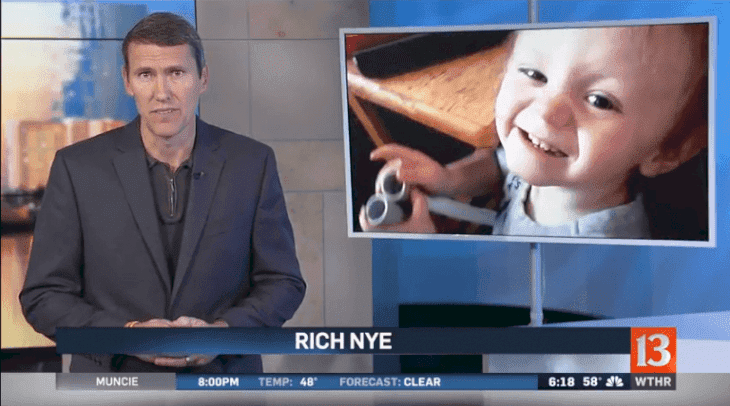 Source: YouTube/WTHR
However, this also meant that they could never identify what bacteria it was that was spreading all throughout his body and had already cut off his circulation. Therefore, amputation was the only viable option left to cure him.
"That was necessary because you can't continue to have portions of your body attached to you that are no longer alive. That's just a huge risk for an infection," Dr. Alyson Baker told the source.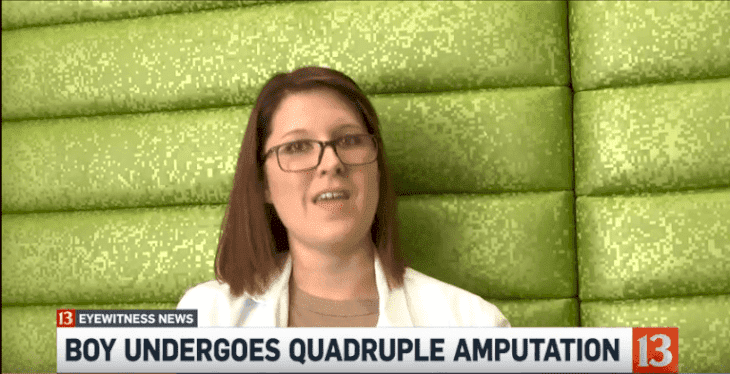 Source: YouTube/WTHR
Jeremiah's parents are now taking this sad incident and turning it into a positive in their lives. They told the source that they have accepted this as 'God's will' and are now looking at the future with hope.
"One day my son could be the top designer of prosthetic legs and arms because he went through this. He can do anything in his lifetime. This might stop him now, but I think the future can be bright for him," Jeremiah's father, Nicholas, explained to the source.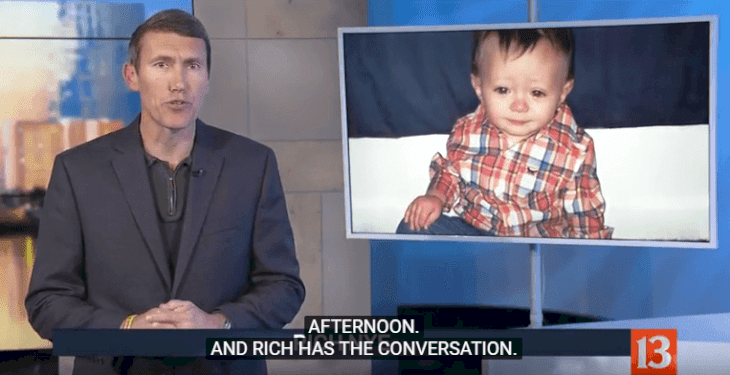 Source: YouTube/WTHR
A few months back in April, another 26-year-old woman also had to go through an amputation of her right leg after suffering a fracture that did not heal even after six years.
An injury that she suffered in 2011 and demanded as many as four operations, but nothing seemed to work. The woman then finally requested the doctors to cut-off her legs.
Previously, a 48-year-old man also had to go through the amputation of his four limbs after being infected by a bacteria in his dog's saliva.
Please fill in your e-mail so we can share with you our top stories!