84-year-old army veteran selling poppies was ripped off by thieves for around $2,000
Three thieves stole almost $2000 from an 84-year-old Coldstream Guards veteran while he was collecting money on Remembrance Day.
Maurice Bastable was selling poppies, flowers made out of paper, in Festival Place in Basingstoke, Hampshire, in England, when he was robbed.
As reported by the Daily Mail, one of the thugs distracted the elder while the others stole the boxes containing all the money from that day.
Follow us on our Twitter account @amomama_usa to learn more.
https://t.co/cVjb1mJsEE Thieves Steal £1,500 In Poppy Appeal Donations From Veteran https://t.co/OFKcwIhGaM pic.twitter.com/mlLYVPoJTv

— Stalwart Cleaning - London (@londoncleaners2) November 2, 2018
IT WAS ALL VERY SUDDEN
Dressed in his full Coldstream Guards uniform, the sweet 84-year-old was doing his part in the shopping center when he was unwittingly approached by the three strangers.
Bastable has sold poppies on behalf of the Royal British Legion for the past 12 years, something that he enjoys doing.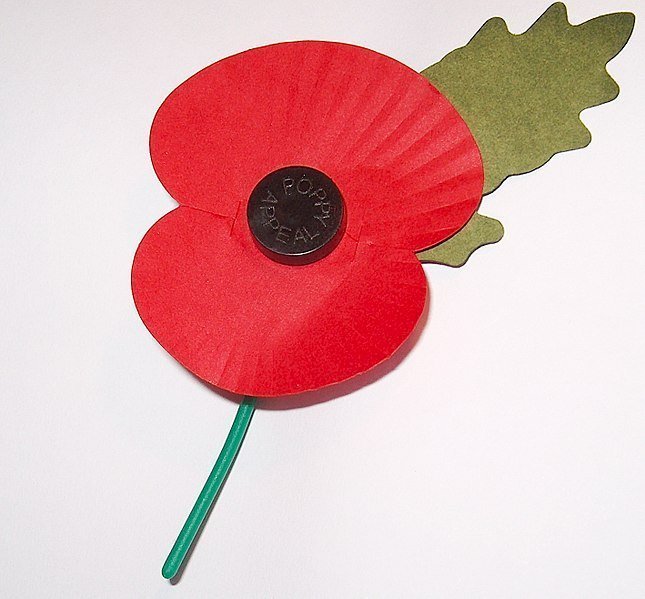 12 YEARS WITHOUT AN INCIDENT
Although crime can happen anywhere, the 84-year-old never expected it to happen to him, especially while he was selling poppies, which was a first for him.
The very next day, one of the thieves came back and stole another box, but, luckily, the shopping center had around 400 cameras installed and the police were quick to arrive. 
QUICKLY CAUGHT
Thanks to the CCTV system, they managed to identify and track the suspects. Two men, ages 28 and 54, as well as a woman, age 24, were arrested on suspicion of theft.
They were released shortly after pending further investigation. But, although Bastable was robbed, the collectors managed to double the stolen amount.
Thieves steal over £1,500 from 84-year-old army veteran selling poppies https://t.co/K1bKHmQ8c2

— Metro (@MetroUK) November 2, 2018
Thanks to a Facebook appeal, several donations were made to the Royal British Legion, which left the Coldstream Guards veteran flabbergasted.
A SOLDIER WITH A HEART OF GOLD
Kindness goes a long way and shows how people can help each other in a time of need. Much like Bastable, Luis Ocampo, a 24-year-old US army medic, learned that after his house was robbed.
Soldier Whose House Was Looted Gives Away Money Raised for Him: 'I Wanted to Show Kindness' https://t.co/26wlTrojeT

— People (@people) October 4, 2018
Ocampo was called to help when Hurricane Florence struck, and while he was away, someone broke into his home and stole everything that was valuable, such as electronics and jewelry.
Fortunately for Ocampo, a fundraiser was created by Mary Elise Capron, one of his friends, and they were able to raise $15,000 out of a $5000 goal. The soldier was grateful but he also did his part by donating the extra money to the Soldiers and Airmen Assistance Fund.