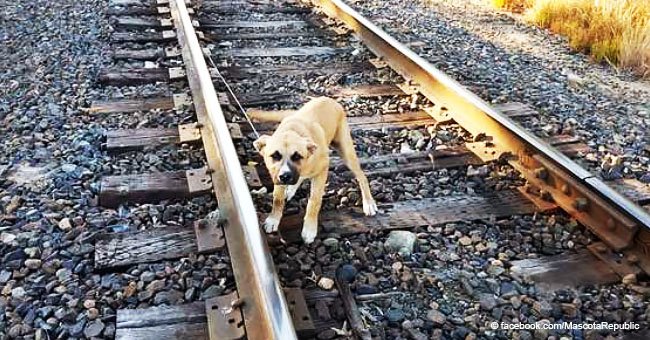 Man spots scared dog tied to the tracks and realizes he was left to die
It was a Sunday morning when the Oregon resident, Jared Twedell, drove to the local recycling center and realized that something strange was on the road.
He noticed a movement on the edge of the train tracks. His surprise was even greater when he stopped, the window of the vehicle went down and when he whistled, a pair of ears were raised.
It was a puppy tied to the train tracks, The Dodo reported. "I went into panic mode, tried to walk to the car and the rope pulled him back," Twedell said.
The train passes through the area about three times a day, and Twedell had no idea how long the puppy was there. Read more on our Twitter account @amomama_usa.
At first, he felt a little fear, because he did not know how the dog would react, but after giving him a pat and talking to him, he began to move his tail and at that moment he knew he would accept the help.
The dog was exhausted and thirsty. And it was very clear that whoever left him there, did it with all the intention.
"The rope was tied in figure eight, like the one you would use to tie a boat to a dock, someone did this 100 percent on purpose, it just made me sick," Twedell said.
From the first contact, the hero knew that he would take the dog to his home, where they nicknamed him initially as "the puppy of the train", but then the family decided to call him Samson.
Once at home, they bathed him and cut his hair. The puppy was healthy, he was not skinny and his nails were not so long as to be a stray.
Samson instantly made friends with the other pets in the family, including two other rescue dogs, cats, and a giant flaming rabbit.
"All the dogs have been getting along very well, all they have been doing since I brought Samson home is playing," he said. Samson is only about 6 months old and they are sure that he was in some home before being cruelly abandoned.
Unfortunately, Samson's story is not the only one. In India, a dog that had been suffering from dehydration was recently rescued; he had scabies and was on the verge of death.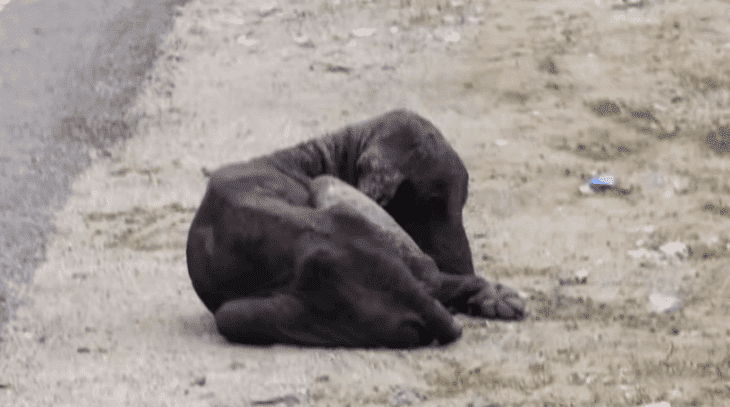 Source: YouTube/Animal Aid Unlimited, India
Rescuers from Animal Aid discovered the animal on a dirty sidewalk in Udaipur, India. He was so afraid that he feared even humans, so they used a network of people to be able to catch him.
Please fill in your e-mail so we can share with you our top stories!