2 grooms surprise guests with stunning remake of 'Dirty Dancing' for their wedding
A  newlywed couple surprised their guests when their traditional first dance turned from romantic to a showcased medley of fun.
At the wedding reception after Noah Aberlin and PJ Simmons tied the knot on October 7 in Coxsackie, New York, the couple delighted their guests during their first dance, as is traditional for the newlyweds.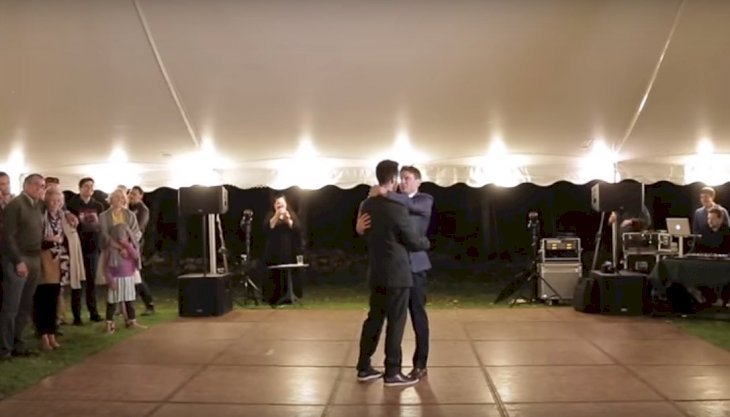 The start off with a slow romantic song, swaying in unison to the beat, but then a technical issue with the sound suddenly change things up, the music restart, and the couple falls into the sudden upbeat music.
They entertain the guests with a well-rehearsed dance routine to a medley of music covering different genres of music.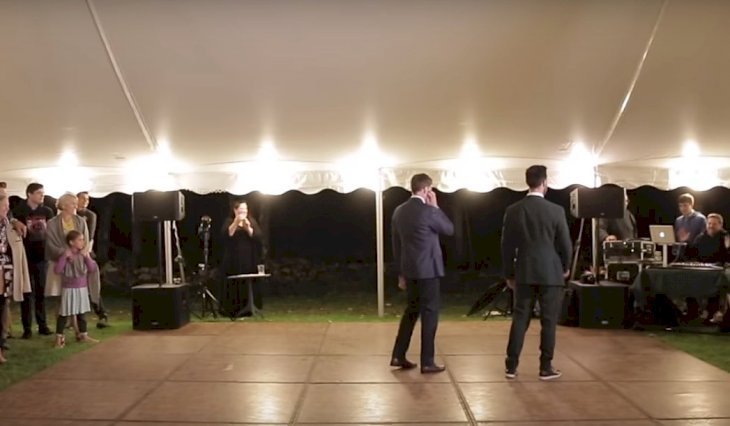 The first song was a classic by Gloria Estefan, moving onto the C+C Music Factory, Madonna, and then the iconic 'Dirty Dancing' song, 'I've had the Time of my life.' And right in the end they performed the well-known lift made famous by 'Baby and Johnny,' and nailed it.
Read more on our Twitter account @amomama_usa.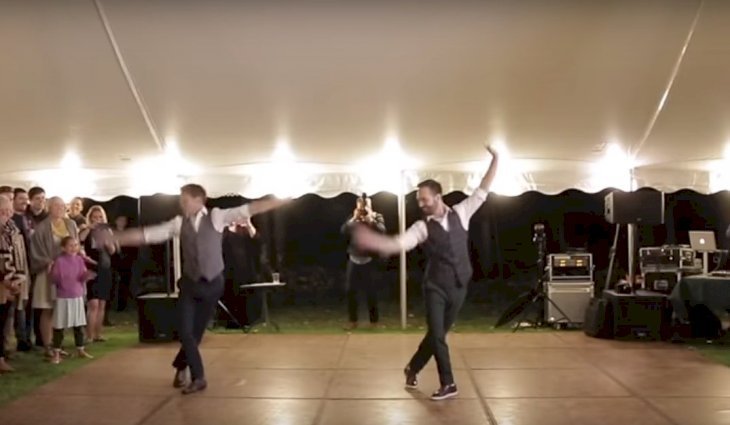 The couple wrote afterward:
"We seriously did have 'the time of our lives, what an incredible night surrounded by incredible people!"
United Healthcare brought out a commercial based on the iconic 'Dirty Dancing' song, complete with the lift. It shows the funny side of couples and what they sometimes get up to, and of course what that can lead to.
The couple gets a little carried away and shows the value of good health care, in a hilarious way!
At another wedding reception in Escondido, California,  the recreation of the iconic 'Dirty Dancing' lift did not go as smoothly as with newlyweds Noah and PJ.
One of the guests took the footage where a smiling blonde put down her bouquet as the song starts to play. She ran towards the groomsman waiting for her on the opposite side of the dance floor.
The bridesmaid jumped into his arms for the lift, but the groomsman got his timing wrong and placed his hands lower than he should have, causing the bridesmaid's momentum to pull her down. The pair fell to the ground ending the dance in a hilarious epic fail.