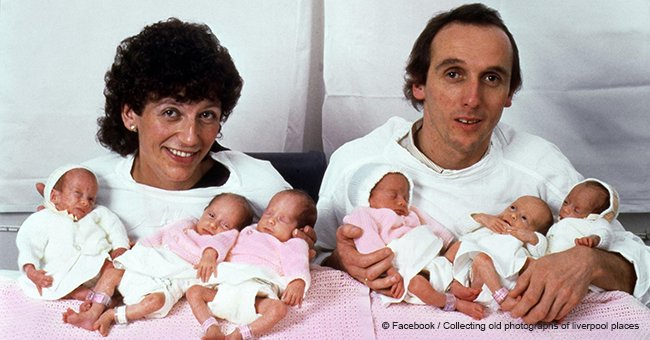 Remember famous sextuplets? Here's what they look like at 30
Janet and Graham Walton welcomed their sextuplets 35 years ago.
So much attention was brought to the family since the six babies born years ago was the first set of all-girl surviving sextuplets in Liverpool, England. Now, they are the oldest set of sextuplets in the entire world.
Throughout their lives, the media has documented most of the milestones the six girls have achieved. Several documentaries have been aired about them.One of the latest ones was when they turned 30 about five years ago.
Follow us on Twitter at AmoMama USA for more details and updates.
Janet and Graham were struggling to get pregnant and had been trying to conceive since the day they tied the knot. When Janet was a teenager, she already found out that the chances of her getting pregnant were slim to none. Still, refused to give up.
After undergoing through twelve fertility treatments, she still wasn't pregnant. Holding on to hope, she tried one last time.
Finally, that last attempt was a success. Janet was pregnant, and to their surprise, she was not only going to have one baby. She was expecting six.
In December 1983, Janet gave birth to six babies, who were all healthy even at only 31 weeks. They are Hannah, Ruth, Luci, Kate, Jennie, and Sarah.
Growing up, the Walton sisters were a handful. Janet and Graham noted that they had very little sleep during the first two years of being parents. Still, they said it was one of the best moments of their lives.
"We lived through those early years in a blur. And the only regret is that there wasn't enough time to enjoy them as much as we'd have liked," said Janet.
"I loved those early years so much. I couldn't say one phase was better than the others," agreed Graham.
Growing up, the sisters became very close. They were sisters, but they were also best friends.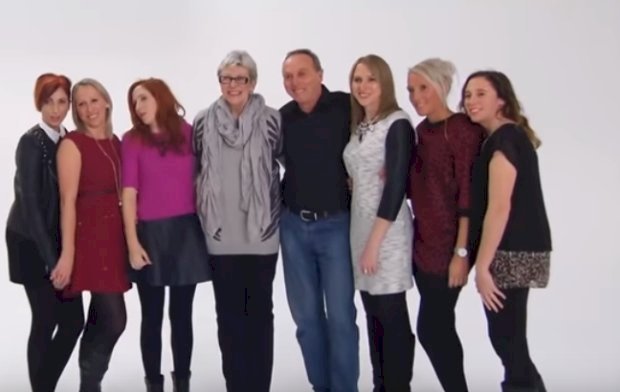 Source: YouTube/ Real Stories
On their 30th birthday, the entire family went to New York to celebrate. The sisters also had matching heart tattoos.
At the time, three of the siblings had moved out, while the other three were still living with their parents.
In 2014, the youngest of the sextuplets, Sarah, gave birth to a healthy daughter and named her Jorgie.
Of course, Sarah's sisters and her parents were over the moon and wholeheartedly welcomed their newest addition in the family.
Meanwhile, America's currently famous sextuplets from the TLC show, "Sweet Home Sextuplets," had their costumes ready for Halloween.
Eric and Courtney Waldrop had the babies in December 2017 and named them Blue, Layke, Rawlings, Rayne, Rivers, and Tag. They also have three older sons, Taylor, Wales, and Bridge.
People exclusively revealed that the sextuplets would be dressing as farm animals this Halloween season, and their older brothers will be dressed as farmers.
Please fill in your e-mail so we can share with you our top stories!