Paraplegic athlete forced to use baggage trolley to get through an airport
An airport unequipped to deal with requirements the disabled face is of the opinion that they do all they can for their customers.
Justin Levene from north London coughed and herniated a disc when he was 20 years old. The corrective surgery went wrong and left him paralyzed from the waist down.
His disability has not held him back, and now almost 10 years later he is a trainer, international wheelchair athlete and mentor to disabled athletes.
Levene is a frequent traveler and is reliant on his self-propelling wheelchair, custom made with a cushion to reduce pressure sores, which can occur quickly.
Read more on our Twitter account @amomama_usa.
In August 2017 Levene arrived on a flight to Luton Airport, his wheelchair got left behind and while the airport staff offered to push him on a high-backed wheelchair, it was not adequate. Levene did request a motorized buggy or self-propelling wheelchair but Luton Airport does not have one.
To this Levene said:
"And to be in one of the chairs they were offering would make me feel humiliated and degraded. They insisted in trying to strap me down in it. I wouldn't have been able to adjust myself, and would have been at risk of getting a pressure sore."
The remaining option Levene had was to drag himself along the floor over hundreds of yards. Upon reaching the exit terminal he hauled himself onto a baggage trolley and used his hands to propel himself outside to get a taxi.
Shocked at the treatment he received Levene continued:
"Every single airport I've been to, no matter where it is, no matter how small the airport may have been, there has always been some form of equipment, whether it has been a self-propelled wheelchair or a buggy."
Levene is now suing Luton Airport, who issued the following statement:
"On discovering that Mr. Levene's flight had arrived without his wheelchair, our teams worked hard to find a solution, offering Mr. Levene an assisted wheelchair as a temporary replacement. Mr. Levene declined all offers of help as he deemed them unacceptable. While we apologize if Mr. Levene was dissatisfied with the service he received, we are satisfied that our agents and staff did all they could in difficult circumstances."
Celebrities who use wheelchairs have tweeted their support of Levene, many sharing their own accounts where they faced similar situations, relating to how Levene felt about the situation.
There is a significant number of airports worldwide that provide self-propelling wheelchairs, on Glasgow Prestwick airport's website it says they provide wheelchairs, including self-propelling models, are available free of charge. Both Virgin Atlantic and Australia specify on their websites of the provision of similar wheelchairs.
A partner at Levene's solicitors, Deighton Pierce Glynn, Sue Willman said:
"It's not really about money, it's about access to justice. It's time for Luton airport and other transport providers to be a bit more imaginative and enable disabled people to travel on equal terms with non-disabled passengers."
Svetlana Kotova from the disability equality charity Inclusion London also commented that there should be possibilities to in provide assistance in ways which promote the independence of those with disabilities. The disabled are customers as well and should be treated with dignity and respect.
On October 20, D'Arcee Neal was returning from a work trip to San Francisco. Employed at United Cerebral Palsy and met with Uber executives about ways of improving 'ride sharing' services for disabled people.
The flight to Washington lasted 5 hours, and he could not use the United Airlines toilets because of his cerebral palsy. A frequent traveler much like Levene, Neal got used to waiting until the plane cleared before someone could help him exit the plane by an especially narrow wheelchair.
oh and for the record, before someone makes a comment like "it's just a wheelchair, they're like cheap." This chair retails initally for $4,600. Mine was CUSTOM-BUILT. For my 6'3, frame. NOT. CHEAP. Hospital chairs are NOT designed for outside. It's a $5K chair. For real. pic.twitter.com/UfgqyxZDAO

— D'Arcee Charington (@DrChairington) January 12, 2018
However, after waiting for a long time, and not being able to waste any more because the wheelchair never came, he got down on the floor and dragged himself roughly 50 feet to the airplane's door where a wheelchair was waiting for him.
The incident made international news and United Airlines promptly issued an apology, and a check. There are many companies, at least that see the value in making all their customers feel equal and valued. A good example got shown when Melody Leach and her daughter Beatrice, got a special surprise from their grocery store in Loveland, Colorado called King Soopers.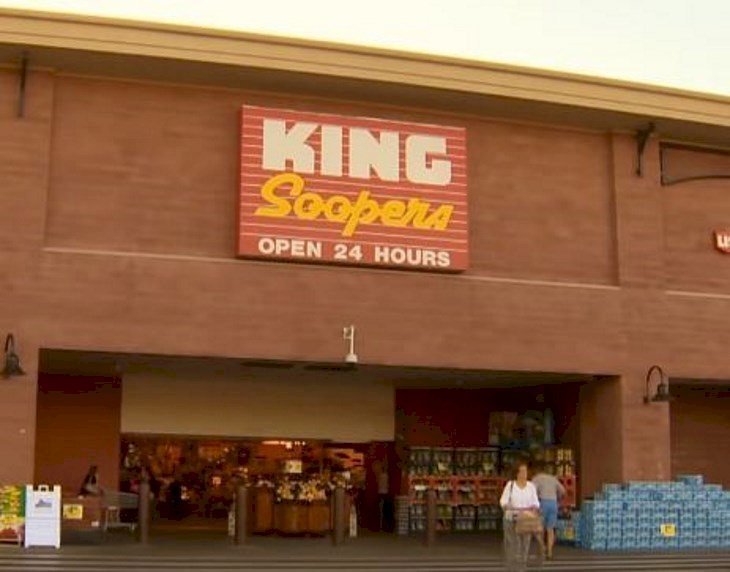 The employees have noticed Melody struggling while trying to buy groceries and tending to 2-year-old Beatrice with cerebral palsy. The store manager, Mike called his boss and requested they provide a cart for people with special needs. Mike's request got granted and Beatrice got a 'Caroline Cart,' which the staff couldn't to surprise her with.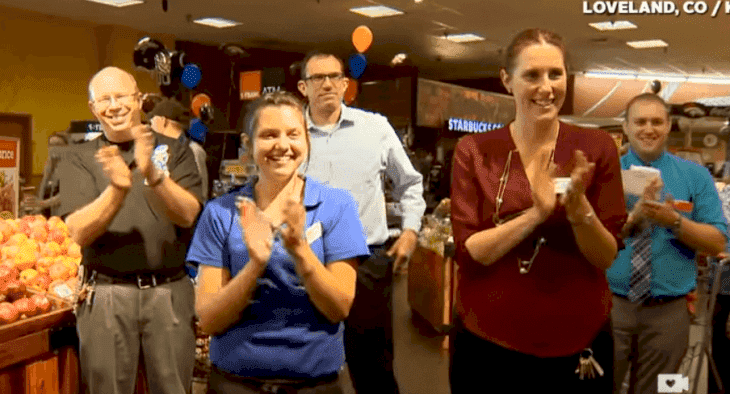 Drew Ann Long invented the 'Caroline Cart' in 2008 and
inspired
by her own trouble shopping with her special needs daughter. Since her invention gained attention, many supermarkets nationwide have taken steps in purchasing these modified carts for their own stores.