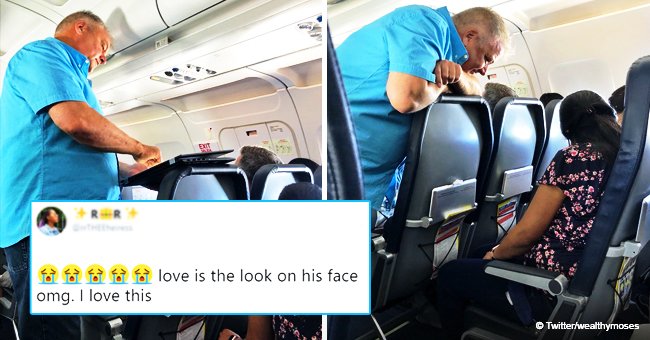 Stranger calmed down a fussy 2-year-old girl with a sweet gesture during a flight in viral posts
Wesley Thomas, a man who was on a flight to Tampa with his niece and some other members of his family, took to Twitter to share the sweet gesture that a stranger did to calm the girl down.
Thomas attached four images to the tweet that portrayed a man wearing blue jeans and a blue shirt in front of the row of seats wherein Thomas' family was sitting. They were going from Dallas to Tampa when the two-year-old girl started having a tantrum.
A couple of minutes later, the unnamed man approached them and, while everybody thought that he would complain about it, he instead asked the girl's parents if she wanted to draw.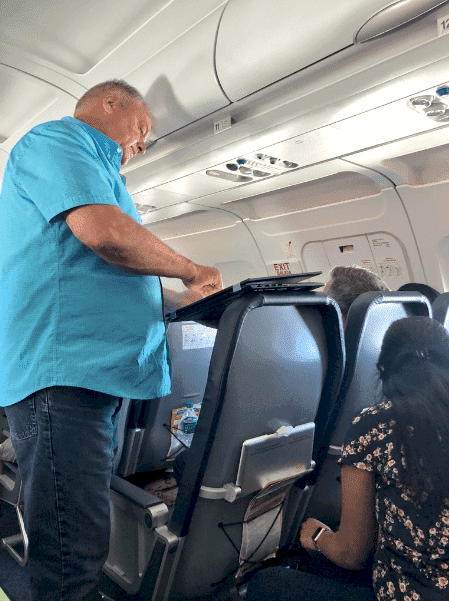 Source: Twitter/Wesley Thomas
GIVING THEM A HAND
The man later pulled out a tablet, opened a drawing app, and gave it to the child so that she could spend the rest of the flight paying attention to it instead of being bored and, consequently, having tantrums.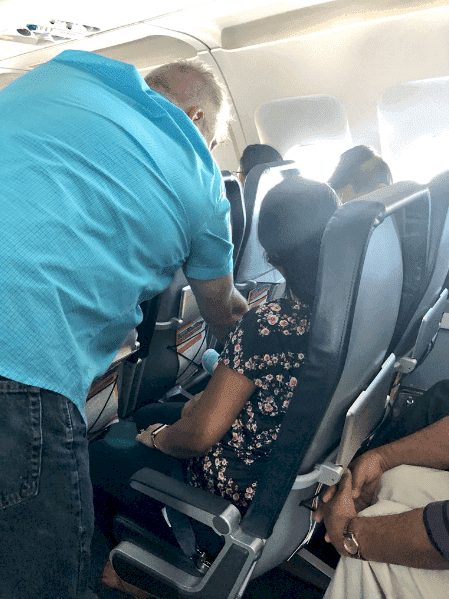 Source: Twitter/Wesley Thomas
BECOMING AN INTERNET SENSATION
Soon after that, the unidentified gentleman said that he had four daughters, so it was evident that he had gone through similar situations in the past. When Thomas uploaded that story, several people replied and retweeted it.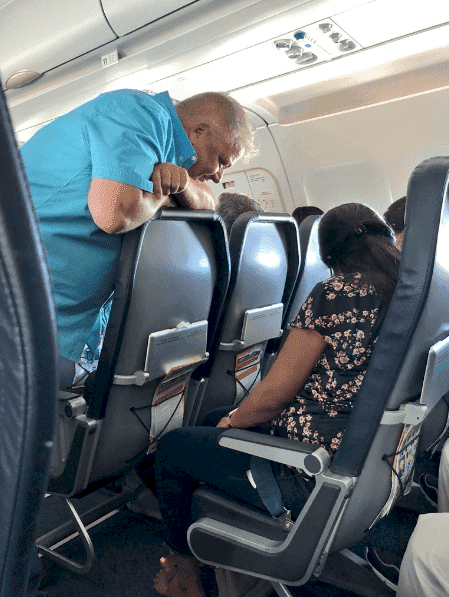 Source: Twitter/Wesley Thomas
So far, it has more than 90,000 retweets and 370,000 likes. Several people have admitted that the man's four daughters were blessed for having such a wonderful father next to them, while others pointed out that the world needed more people like him.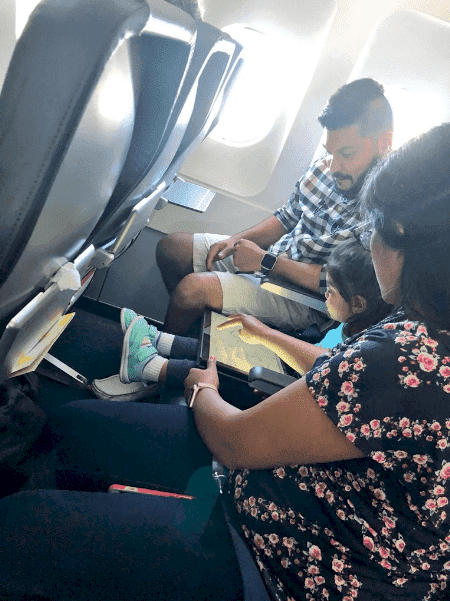 Source: Twitter/Wesley Thomas
A SIMILAR SITUATION
Thankfully, several individuals are willing to help some parents when it comes to calming down fussy children, and Rachel Yuen witnessed it firsthand. During a flight from Honolulu to Los Angeles, the son of a fellow passenger wouldn't stop crying.
Even though the mother tried everything to calm him, she had two more children to take care of. Apart from that, he just wouldn't stop, and after 45 minutes of that, people were getting upset.
DOING HER JOB AND HELPING A MOTHER
It was at that point when the flight attendant took hold of her baby. She rocked him while walking up and down the aisle until the baby finally calmed down.
The unnamed flight attendant not only helped out a mother in trouble but also prevented an uncomfortable situation as most passengers were running out of patience. At the moment, the video has more than 780,000 views on Facebook.
Please fill in your e-mail so we can share with you our top stories!