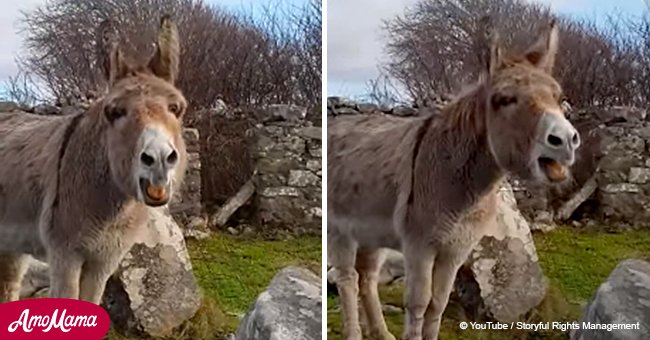 Passerby is astonished by donkey's powerful voice and films her singing
On October 21, Martin Stanton took a walk in Ireland to visit his friend. The friend in question was Harriet the donkey.
He regularly visits the animal to feed it some snacks, but on this day, the donkey did something strange. Its actions have earned the animal a viral video on social media.
Martin Stanton walked 20 minutes to visit Harriet the donkey in Toureen, Connemara. For the first time since he started visiting the animal, she did something that she'd never done before and, luckily, he got it on camera.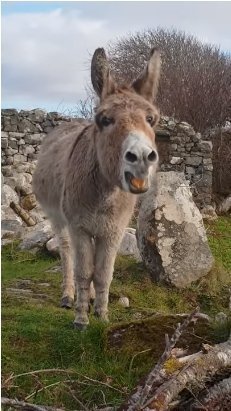 Source: YouTube/Storyful Rights Management
Harriet burst into song which many social media users said it sounded like opera. Stanton couldn't help but laugh and he shared the clip on Facebook. On the caption of the clip, the Irish man wrote:
"I visited the beautiful Harriet today (Sunday 21st October) She could never hee haw like other donkeys but apparently she's now an opera singer!!"
The clip quickly went viral and many outlets picked it up and shared the story. Stanton described his relationship with the donkey saying:
"She [Harriet] lives about 20 minutes away from me in Toureen, Connemara."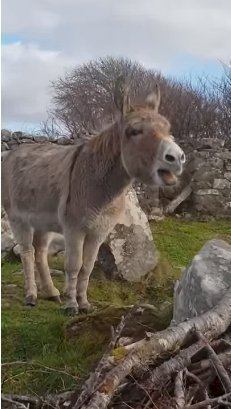 Source: YouTube/Storyful Rights Management
He added:
"I know the family who own her and I bring carrots, bread, and ginger nut biscuits. She never hew-haws like other donkeys."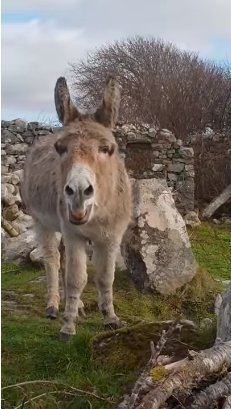 Source: YouTube/Storyful Rights Management
The Irish man confessed that he originally called Harriet Harrison. That was before he realized that the donkey was actually female.
He explained his reasons for visiting her saying:
"I try to visit whenever I can because she is adorable, so friendly and gentle. I found the video funny so I just posted it. I didn't think it would go viral."
However, Harriet isn't the only talented donkey out there. On January 25, 2012, a woman named Karen Freeman wrote about her experience with a donkey named Pancho.
At the time, she was helping out at a birthday party down at the EST center in Ivybridge when she came across Pancho standing in an arena.
The donkey stood there for a few moments and then it "suddenly started to bray, except it was nothing like a normal donkey bray, but it sounded as if he was singing as it was in a very high pitched melodic sound."
Freeman was so impressed with the animal that she even considered entering him on "Britain's Got Talent." For more on this story go to our Twitter account @amomama_usa.
Please fill in your e-mail so we can share with you our top stories!