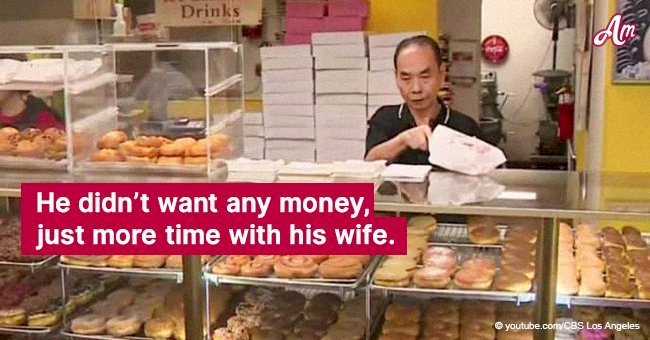 Customers buy all the store's donuts every day so owner can rush home to his sick wife
The community joined hands to help a local doughnut seller spend more time with his sick wife by buying out all his doughnuts every day.
John Chhan and his wife, Stella, have been running a small doughnut shop in Seal Beach, California for the last 30 years. But after Stella suffered from an aneurysm, the customers slowly started noticing her absence.
When they came to know that Chhan had been running the place alone because of Stella's condition and her need to rest and rehabilitate, they decided to help the store owner by coming together as a community.
The community members initially wanted to set up a GoFundMe account for Chhan, which the store owner kindly refused. He explained to them that he did not need any money, he only wanted to spend more time with his wife.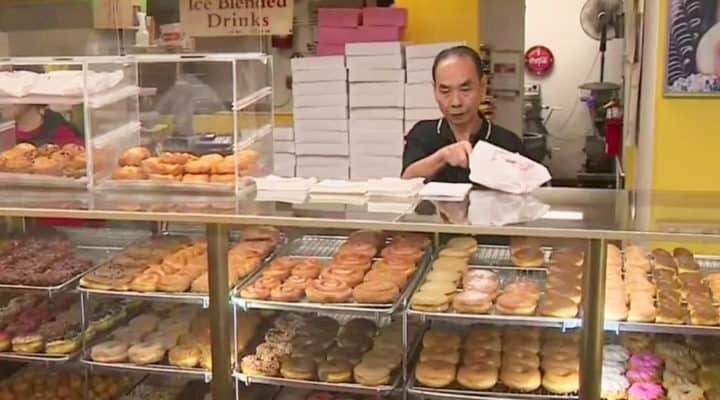 Source: YouTube/CBS Los Angeles
Follow us on Twitter to learn more.
Chhan obviously wanted to be with his wife more during her times of trouble so the sooner he sold out, the sooner he could go home and support his wife.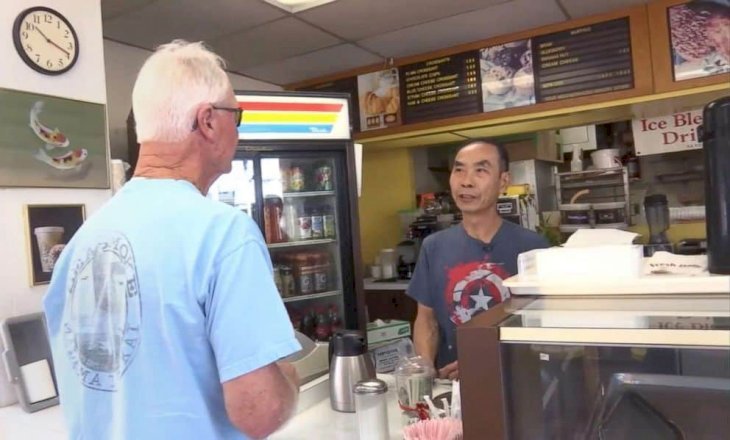 Source: YouTube/CBS Los Angeles
The community of customers then decided to help Chhan by buying all the doughnuts so that he could go home to his wife early.
Every day, the customers started coming into the store early and buying all the boxes of doughnuts. This ensured that John would be sold out by midday.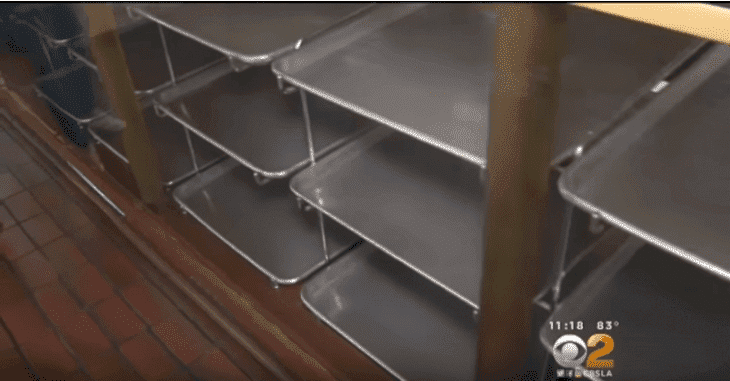 Source: YouTube/CBS London
One of the Donut City customers, Dawn Caviola, explained to Orange County Register about how the idea regarding helping Chhan first struck her, "Days went by and I just couldn't get it out of my head, so I thought, if enough people would buy a dozen doughnuts every morning, he could close early and go be with his wife."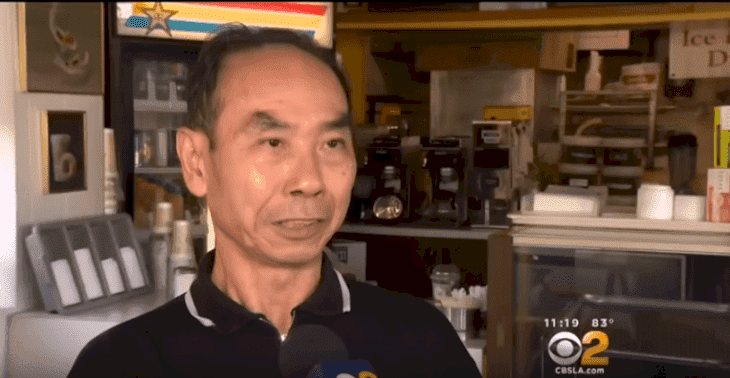 Source: YouTube/CBS London
Meanwhile, Chhan informed CBS that his wife was now beginning to recover from her disease, and was now able to swallow food. Because of his customers, he can give his wife more time without worrying about his business.
Such stories prove that the community where one lives is one of the strongest institutions which must be nurtured with love and empathy for one another.
In a similar show of compassion, an Arizona community also came together to celebrate the birthday of a six-year-old boy after his 32 classmates failed to show up during his special day.
Please fill in your e-mail so we can share with you our top stories!