Pupil said to be 13 or 14 banned from school and accused of lying about his age
In September a Year 11 pupil joined Stoke High School, Ipswich in the UK, after arriving unaccompanied, without a passport or proof of identity and age and leads to scrutiny of Home Office.
The pupil told others that he was 15 years old and moved from Germany and got allowed to stay in the UK to finish his education while originally being from Iran.
As an individual seeking asylum arriving in the UK immigration officials would have asked him to provide proof of age, however, a fair share of asylum seekers have no official documentation and therefore authorities ask social services to conduct an 'age assessment.'

If an individual is deemed to be under the age of 18, the migrant would be under the care of authorities and be entered into the education system.
Read more on our Twitter account @amomama_usa.
A student of Stoke High School posted a picture of the new pupil and captioned it with a question:
"How's there a 30-year-old man in our maths class?"

The picture circulated and parents contacted the school expressing their concerns about the possibility that the pupil had lied about his age.
Fellow pupils found his Facebook profile in his name and it showed the pupil in full bearded glory with a hairy chest with a bottle of beer. His information on Facebook stated that he was an architecture student in Iran and then moving to Germany.

The Facebook profile got taken down earlier this week and the year 11 pupil has not attended school since last Wednesday. But now a second pupil got removed from class. The Year 7 student is now also not attending school anymore.
A school spokesperson said:
"This is a matter for the Home Office and we have referred it to them. The student is not attending the school at this time. A student in Year 7 is also not currently attending school. We are continuing to liaise with the authorities on this. We have informed parents of the situation and will continue to keep them updated as we receive information."

Parents are shocked about this oversight by Home Office, and while some are taking their children out-of-school others are urging the school to get the situation sorted out as soon as possible.

In January 2018, legal changes to the Immigration Act of 2016 got put into effect. Anyone that claims asylum is considered being on 'immigration bail' meaning the Home Office applies restrictions to asylum seekers until their application to remain in the UK is decided.
A significant amount of young have recently been told that they are not allowed to study, some have only discovered their study ban after their new paperwork got examined by charity workers who noticed that a box had not been ticked.
Solicitor with Duncan Lewis, Hannah Baynes said:
"The Home Office is simply issuing new paperwork without explaining that changes have been made. That means that if people do not notice and keep studying, then they are in danger of breaching their bail conditions. Those breaches can have adverse implications on the way the Home Office deals with a case in the long run."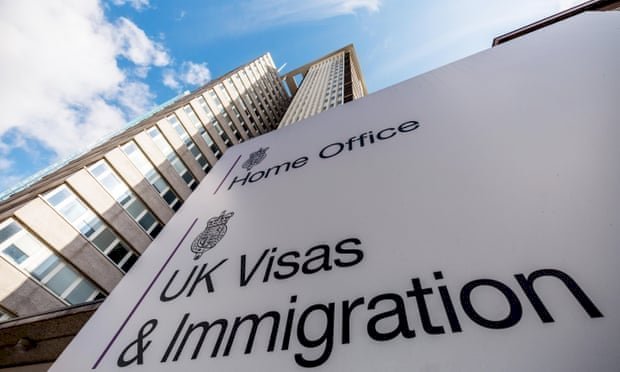 A spokesperson for the Home Office
said
:
"There is nothing in the immigration rules to prevent asylum seekers from studying. If an asylum seeker is permitted to study then a bail condition cannot be set preventing this. But if an individual has exhausted their appeal rights or has committed immigration offenses, permission to study cannot be granted using immigration bail conditions."
A moving tale of a Syrian refugee went viral when a video of  11-year-old Halime Cuma got posted online. Cuma and her family were forced to flee to Turkey about a year ago, Halime was not allowed a place in school up to that point due to documentation errors and was doing what she could to learn.
In the video, she is seen sitting on a heap of rubbish immersed in reading while occasionally jotting down notes. According to the Turkish Education Ministry, the girl was trying to collect paper for recycling to assist her family financially and took a break to study.
When the Turkish education authorities heard about Cuma's situation they offered her a place in a school. Her chance to make her life and that of her family better, in the long run, has arrived and Cuma is grateful for the opportunity.