Remember singing legend Jackie Wilson? 3 of his children died way too young
Jackie Wilson was one of the most relevant soul singers and performers of the '50s and 60's. He earned the nickname of "Mr. Excitement" for his incredible charisma on stage, but his personal life was filled with tragedy.
Wilson started his career as part of the R&B vocal group Billy Ward and His Dominoes, but it was after launching a solo career that he became successful. He had over 50 charted singles that went from R&B and soul, to pop, doo-wop and easy listening.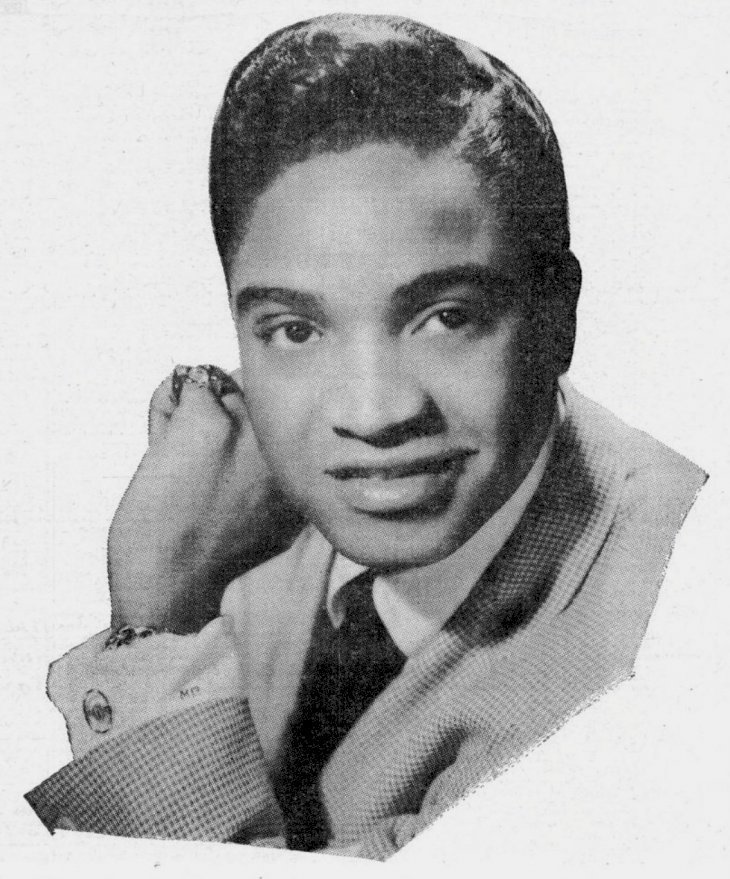 The man was one of the most important artists of his generation and a central figure on the evolution of rhythm and blues into soul. But while he was considered a heartthrob and a master on the stage, Wilson's life behind the cameras was filled with troubles.
A LIFE FILLED WITH DREAD
He was shot in the stomach and lost a kidney in 1961. There are two versions to the story: one that claims it was an obsessive fan who did it, and the other that states it was one of his jealous, angry lovers.
Wilson married to Freda Hood in 1951, but even after tying the knot, he couldn't control his womanizer ways, which led to their divorce 14 years later. The couple had four children together, and three of them died young.
Happy Birthday to Mr. Excitement, Jackie Wilson! #JackieWilson! #Soul #MrExcitement pic.twitter.com/CyLWVfoKw4

— Otis Redding (@OtisRedding) June 9, 2017
LOSING A CHILD FOR THE FIRST TIME
Jackie Jr. was 16-year-old when he was brutally murdered in the porch of a neighbor's home near his family's house in Detroit in 1970. The teenager and his neighbor were allegedly arguing over something when the other young man lost his temper and shot Jackie Kr. To his death.
The passing of his son left Jackie Wilson devastated. He became a recluse for some time, falling into a severe depression and taking refuge in alcohol and drugs. It took him two years to go back to the music scene, still recording songs that found success only on the R&B chart.
After I tweeted about the Jackie Wilson/Count Basie record, a guy gave me a Jackie Wilson button in Tokyo today! 😄 pic.twitter.com/9EVruLNupn

— Christian McBride (@mcbridesworld) September 2, 2016
His final hit, "You Got Me Walkin'" was released in 1972.
THE MOMENT THAT CHANGED HIS LIFE
In 1975, Jackie was performing his hit song "Lonely Teardrops" at Dick Clark's Good Ol' Rock and Roll Revue, when he suffered a heart attack on stage. He was immediately taken to the hospital, but the lack of oxygen to his brain caused to fall into a coma.
He barely recovered a year later but was unable to communicate. He was deemed conscious but incapacitated and was secluded on the Medford Leas Retirement Center in Medford, New Jersey.
DEATH KEEPS VISITING THE WILSON FAMILY
In 1977, while Wilson was still a resident at Medford, his daughter Sandra Wilson Abrams passed away from a sudden heart attack at 24-year-old.
A Jackie Wilson hologram will tour in 2017 https://t.co/y11fV2C4av pic.twitter.com/550MX1swns

— Pitchfork (@pitchfork) December 23, 2015
Is not clear if Jackie was able to understand and grief the death of his daughter, but seven years later, the singer died from pneumonia complications at age 49. He was buried at Westlawn Cemetery near Detroit.
The Wilson family had suffered a lot in ten years, but there was more coming their way, as four years after Jackie's passing, another one of his daughters was killed like his son, with a bullet.
Jacqueline Wilson was 37-year-old when she was shot on her back outside of a store in Highland Park, Michigan. According to reports, her death was linked to a drug-related dispute. Police revealed that she was in an area with a high rate of drug traffic.
Classic Photo: Jackie Wilson. This is why he was called Mr. Excitement. pic.twitter.com/YHNx5AJiW2

— Eric Alper 🎧 (@ThatEricAlper) December 21, 2013
WILSON'S LEGACY
Wilson allegedly had many other children out of wedlock, but most of them remain unknown to the public to this day.
The singer, on the other hand, is still remembered by the industry as one of the most influential artists of all time. He was inducted into the National Rhythm & Blues Hall of Fame in 2013, and earlier this year, Broadway star Chester Gregory gave life to Wilson on the musical "The Eve of Jackie Wilson."