Beauty contest participants start a fight over a fake butt
A happy moment for a pageant winner turns to chaos when another contestant took her winner sash and accused her of being fake.
The annual Miss BumBum competition got founded in 2011 by entrepreneur and journalist  Cacau Oliver and aims at finding the best female buttocks in Brazil.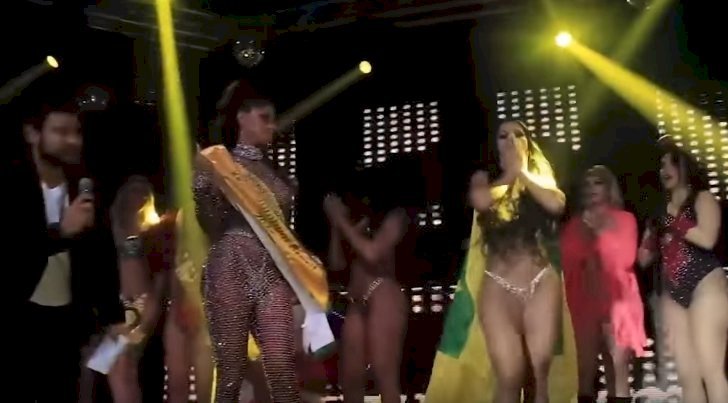 The different states in the country are represented by 27 contestants with 15 women making it to the finals. The winning prize is 50,000 Brazilian Reals ($13,300) in endorsement deals and earns the winner instant celebrity status in Brazil.
For the first time this year two transgender women were accepted into the competition, and when a transgender won the competition it did not sit too well with some other contestants.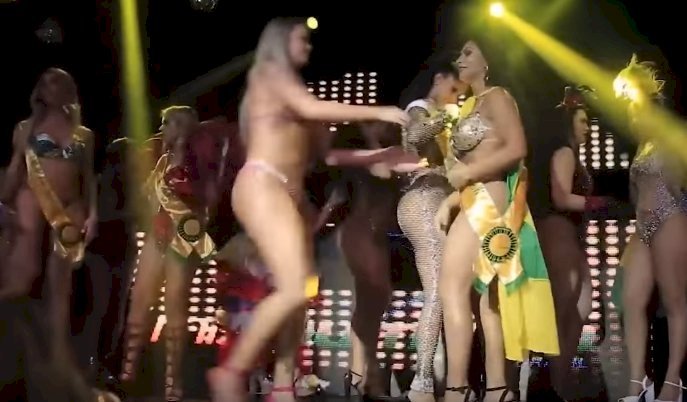 Shortly after the 31-year-old model and dancer, Ellen Santana got crowned Miss BumBum 2018, another contestant, Aline Uva from Rio Grande do Sul took the winner's sash and could be heard accusing the winner of having a fake buttock.
Read more on our Twitter account @amomama_usa.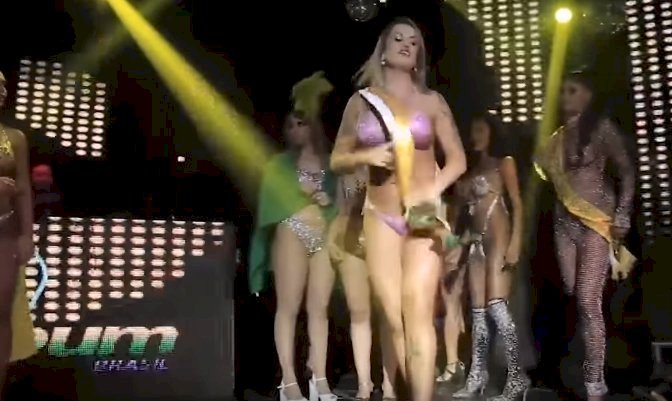 Organizers had to intervene and de-escalate the situation as seen on the
video
, after which the winner's sash got handed back to Ellen Santana. Miss Amazon 2015 had its own share of
chaos
after the winner got announced. 20-year-old Carolina Toledo had just been crowned Miss Amazon, but a fellow contestant did not agree with the result.
Sheislane Hayalla became runner-up and was not happy with how things turned out. Hayalla went up to Toledo and ripped the tiara off her head and threw it on the ground, she then pointed at Toledo and made accusations before storming off stage.
The organizers had their hands full, they rushed after Hayalla while others quickly picked up the crown, and replaced it on her head.
The next morning Sheislane Hayalla claimed that Toledo bought her way to the title and said:
"Money talks in Manaus and I wanted to show the Amazon people's money doesn't talk here. She didn't deserve the title."
Recently, the winner from another pageant, Nia Franklin, the newly crowned Miss America got scrutinized after it got revealed that she is from North Carolina, having moved to New York about 12 months ago.
The pageant rules state that a minimum residency of 6 months is required for a contestant to be able to represent that state, so Nia did not break any rules. The controversy around her win aside she remains proud, this year was the annual pageant's first swimsuit-less competition and Nia commented:
"I'm a part of history. Miss America started off as a swimsuit competition, but I think it's important that we're evolving and I'm so excited to be a part of the new era."